Artists Today
The artists who are doing a residence this winter period at KHMessen :

Zsófia Jakab (Hungary) http://cargocollective.com/melankolia
Zsófia is an interdisciplinary artist, who's practice is closely supported by research. She primarily works with installations, however, her practice tends to be a mixture of different techniques and media, combining sculpting, printmaking, painting, textiles and video work as well.
Both in her art practice and research, she is drawn to ideas and investigations of liminal states and places, the phenomenology of 'in-betweenness', fragments, through observing the surreal world of folktales, mythological metamorphoses, and personal narratives. She is  interested in exploring opposites of beauty and terror, bodily and the ethereal, familiar and strange.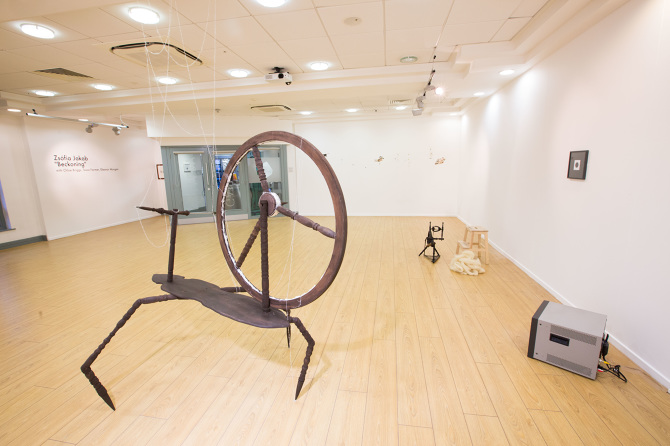 *
Carla Souto & Álvaro Giménez Ibáñez 
Unuseless or Ways of Territorial Disability, is the starting point of the collaboration between two artists, with different backgrounds, but with the same interests. It is composed by sculptural attempts and installation experiments.
Carla Souto (Spain) cargocollective.com/carlasouto
Her work focuses on personal experience, the subtlety and duration of materials, process work and installation. The contact of one's own work with the forces of nature, at any time during the process of creation and exhibition, is a fundamental part of answering the questions presented in the conceptual research in which it addresses anthropological and symbolic issues of a cultural background on the creation of the human being, exploring the link between the desexualization of the female body, nature and territory.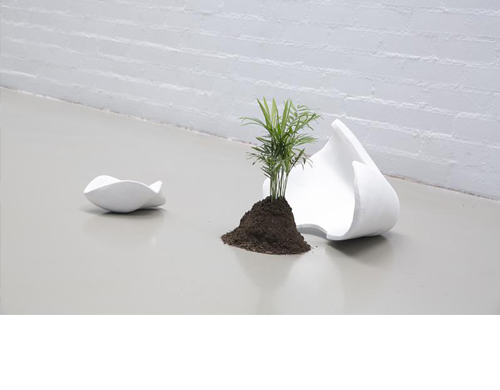 Álvaro Giménez Ibáñez (Spain) alvarogimenez.tumblr.com
Álvaro has MA in Contemporary Art History and Visual Culture and BA in Fine Arts.
Álvaro works with installations, text and conceptual research.
Each of his projects has dealt with issues, discourses and concrete political problems embedded in contemporary culture.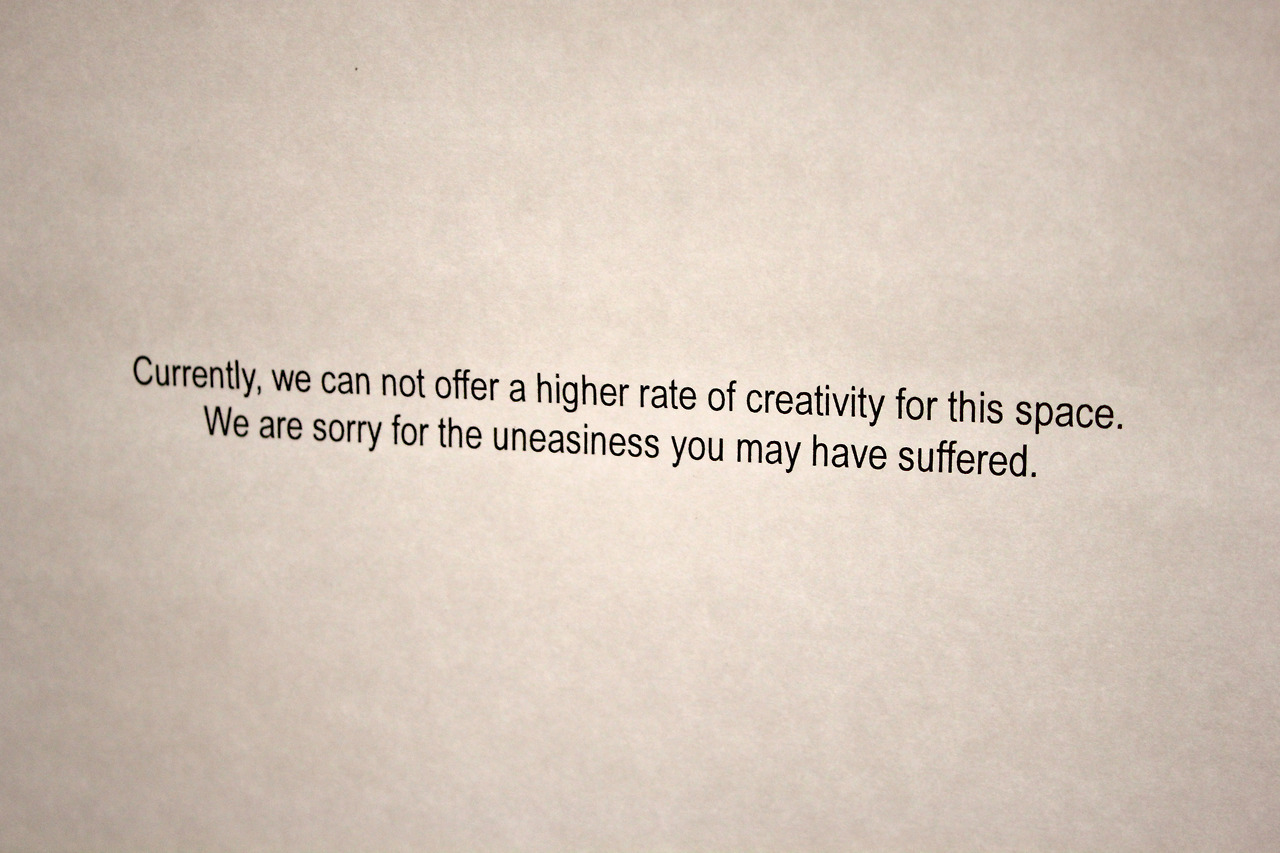 *
Natalie Sanders (UK) www.nataliesanders.co.uk
Natalie makes sculptural compositions from found objects / materials. Materials include 2d, 3d, video, audio and performance (including kinetics) treated as a single medium. Works are both visual and conceptual, using shape, colour, form, composition and the objecthood; the nature, contexts and symbolisms, of the materials.
Her practice is built on an observational process of collecting and capturing. Actions are led by the object/ material and could be; distorted, displaced, re-placed, repeated, animated, combined, situated, constructed with, restructured.


*

Filipa Pontes (Portugal) http://www.filipapontes.wordpress.com
My artistic production presents a critical and engaged outlook with the surrounding socio-cultural and political contexts, taking everyday life experiences as drivers for the projects I develop. I use drawing as an expression language and as a research method to study, represent and challenge different realities, cultures and traditions. I explore topics such as time, space and place, while I'm interested in "experimenting myself" within contexts that are diverse from my origin, in order to reflect upon some aspects of human nature.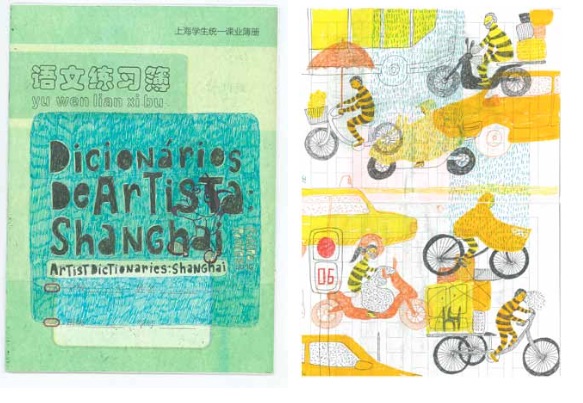 Seirin Hyung (UK / South Korea)
www.seirinhyung90.wixsite.com/seirin

I examined how figurative painting can function as a medium for visualizing emotions in this digital era. I focused on the ideas of fear, isolation, and anxieties that come from surroundings. In particular, they deal with a sense of alienation derived from modern digitalized society and culture.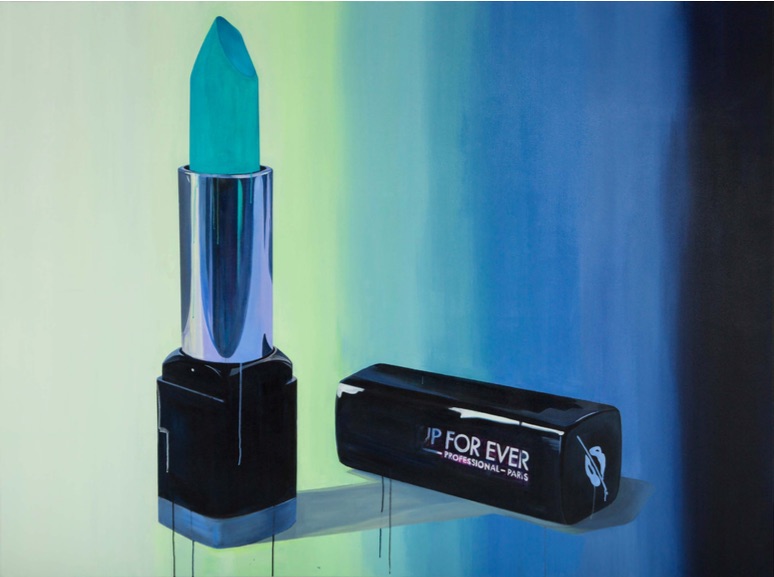 *
Graham Murtough (USA) www.grahammurtough.com
As an artist I work with: Sculpture, found object, metal, plants, drawing, painting, printmaking, wood work, various DIY materials. In many of the works I create there is a sense that an event has already taken place, and I am interested in creating a kind of material and affective aftermath.  A protrusion or upright beam for example, resembling the gesture of a fist pump, a blocking arm or an erection creates an upward motion and is used to conjure associations with a certain kind of resistance, power or even pleasure.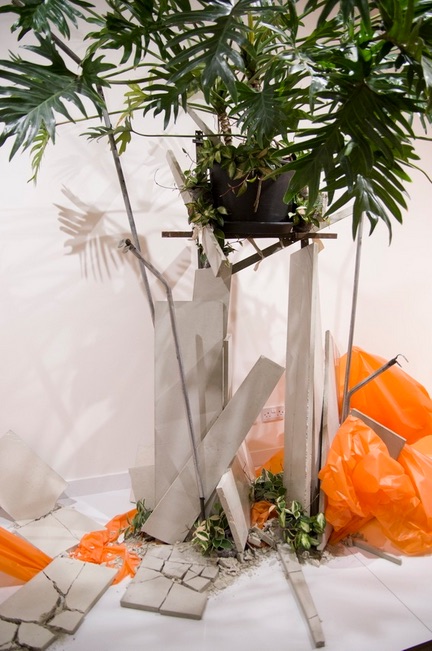 Artists who stayed at KHMessen Jan-Febr 2018
Juliette Romboti (Greece) http://julietteromboti.com/
Juliette Romboti's practice is driven by a passion to emotionally connect with trees and suggest that they are conscious organisms. Continuous observation of trees has led her to a deeper awareness of the everchanging state of nature. The theme of impermanence is central to her work, and is visually communicated through a self-created technique capturing the movement of inks through film, photography and painting.