Studios
On the ground floor there are 4 studios available for guest artists, all with 4 metres ceilings. On the first floor there are 2 studios available.
We also have a big garden for outdoor work and we have a large space in the basement for different uses.
There is also a printing press and digital piano. 

Wireless internet connection is free of charge.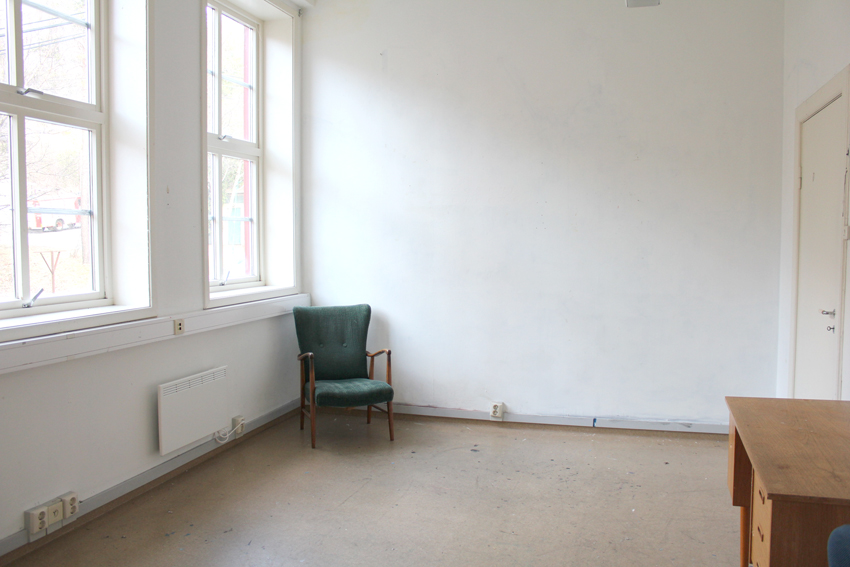 Studio, ground floor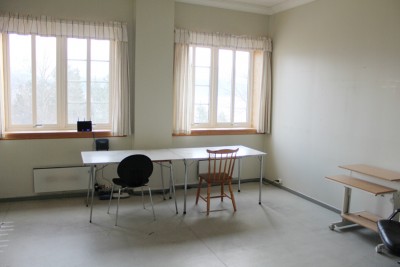 Studio space first floor
Pictures on the right:
Els Geelen (the Netherlands) working with the press
Press/working space
Dragan and Ljiljana Vojvodic (Serbia) at work in the garden
 Susan Hughes (Ireland) and Bjørn Otto Wallevik (Norway) are practising in the garden for the concert in Messen.