Artists who stayed at KHMessen in 2018.
Maxim Kuphal-Potapenko (Germany) https://kuphal-potapenko.de/home
I am a director and copywriter from Berlin. I ❤️ stories out of this world. I work in narrative fiction, documentary as well as photography. I like mixing those elements whenever possible. I like ambivalent and at the same time entertaining perspectives on the pressing issues of our time. I like it short. I like to use my skills to communicate important ideas to a wide audience. I know how the internet works and what folks want to see online. I am represented by Fröhlich Film Management.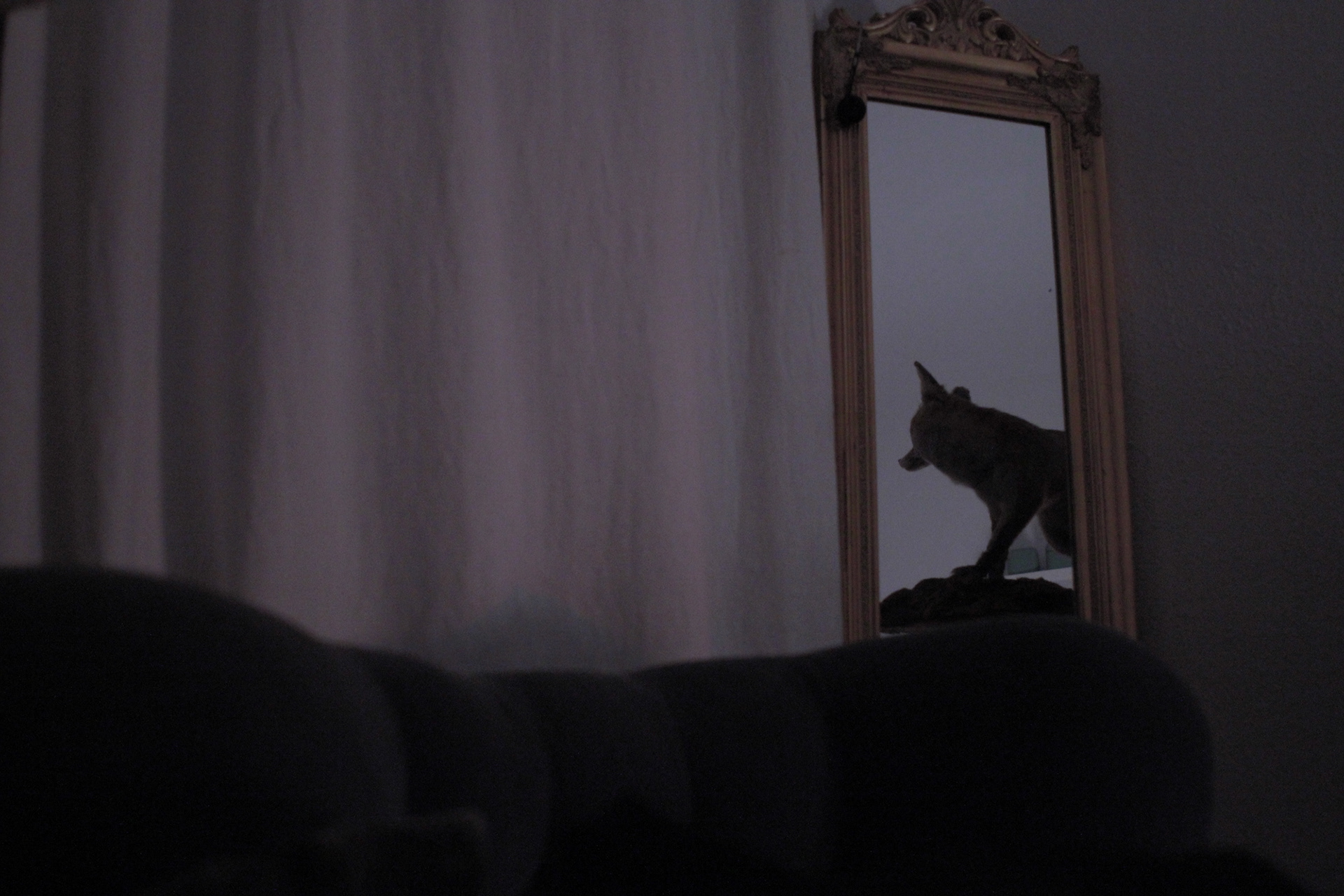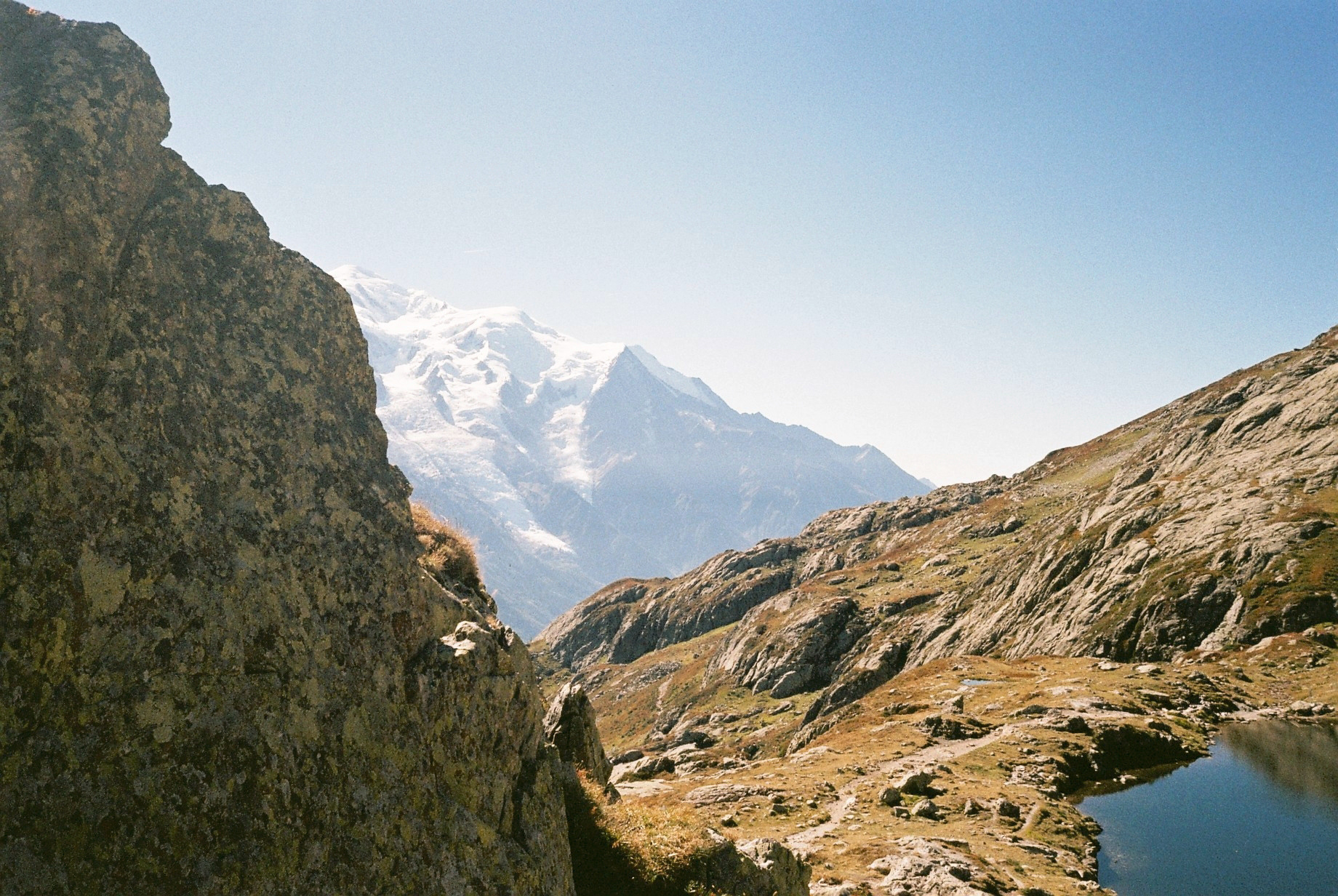 *
Laurie Lambrecht (USA) www.laurielambrecht.com
Laurie Lambrecht is a New York based photographer focusing primarily on color, surface, form and texture. She earned her undergraduate degree at Marymount College in Tarrytown, New York, and has studied in graduate programs at the University of Colorado at Boulder and the Visual Studies Workshop in Rochester, New York, where she also worked at the George Eastman House. Lambrecht's projects include documenting Roy Lichtenstein's studio in the early 1990s while she was his assistant. Inside Roy Lichtenstein's Studio was exhibited in Houston at the Bank of America Center during the FotoFest 2010 Biennial, as well as at Blue Sky, and abroad. China 2009, a series of landscapes, taken during her first trip east, was exhibited at Rick Wester Fine Art, New York in 2012. Lambrecht participated in Centro Colombo Americano de Medellín's 2013 Zoomlab in Colombia, working with high school and university students for two weeks. While in Colombia, she had a solo exhibition at El Museo Universidad de Antioquia. This is Lambrecht's second solo show at Blue Sky.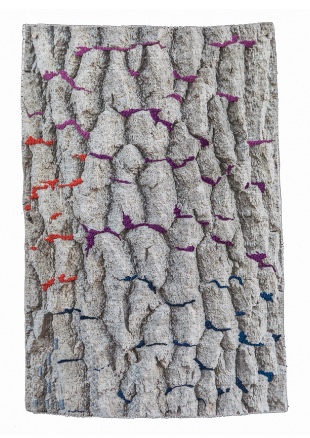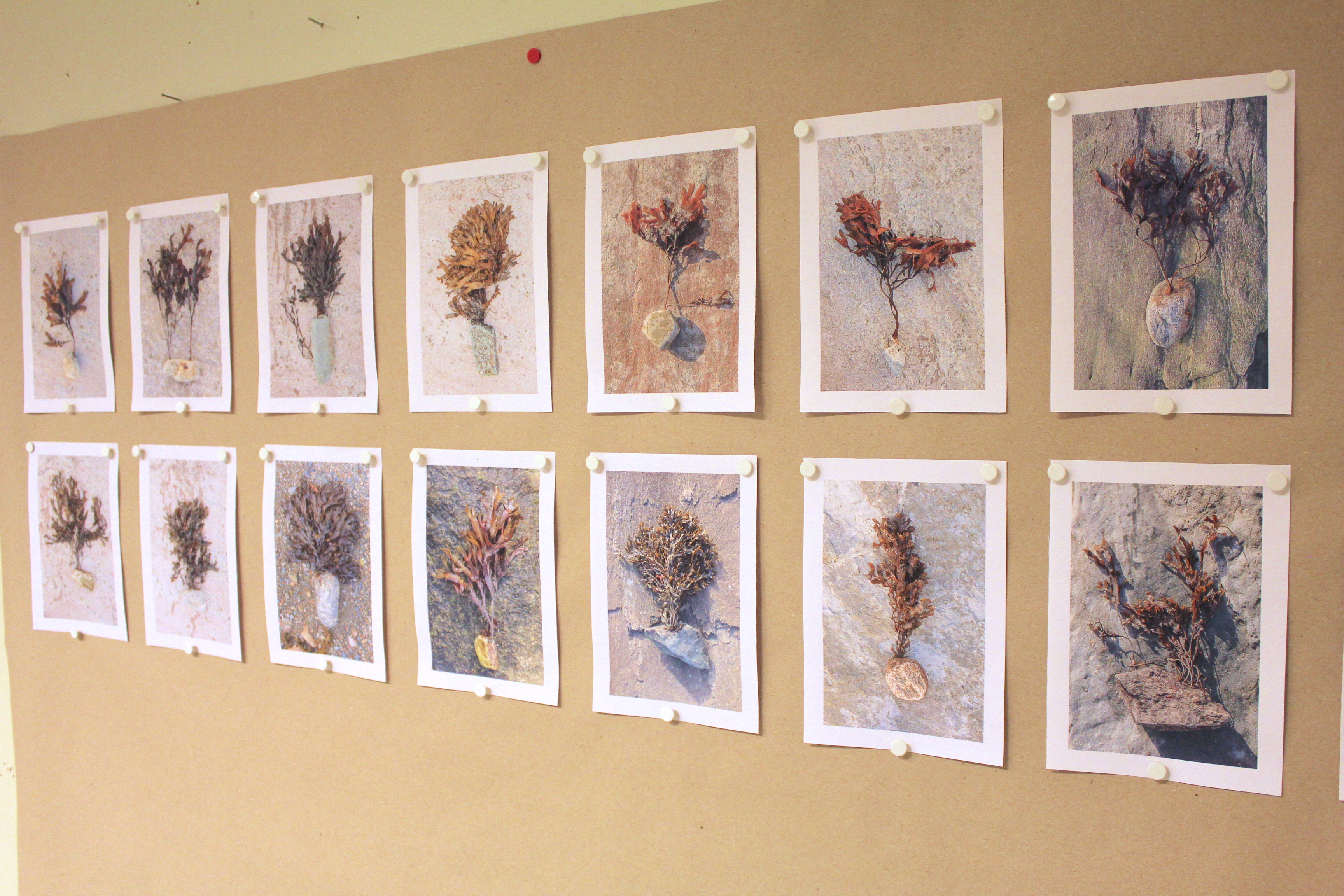 Agnieszka Gotowała (Poland) https://www.agnieszkagotowala.com/
Agnieszka is a multidisciplinary artist from Poland, who works within the visual and performance arts. Focuses on the processes of the research, exploration and transformation in the fields of states of human and nature, and the memory and identity they contain.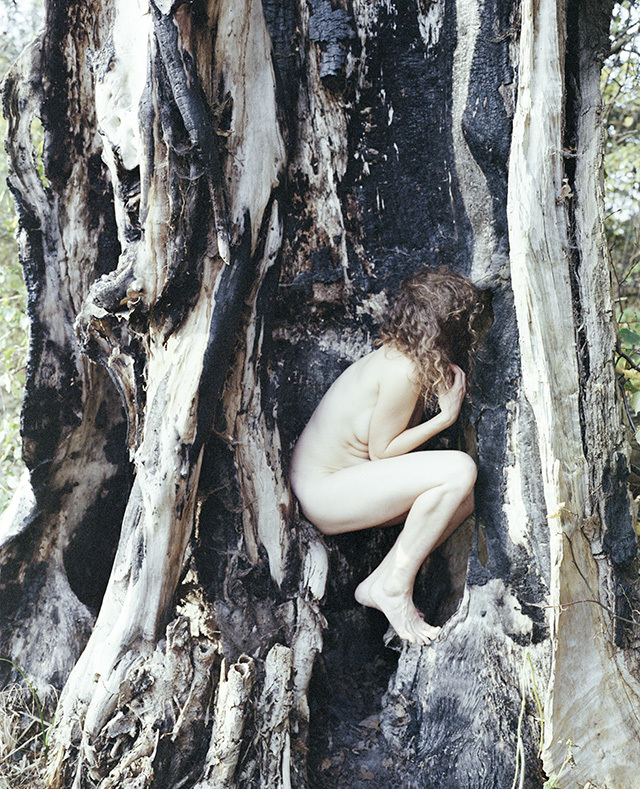 *
Anastasia Savinova (Russia, Sweden) http://www.anastasiasavinova.com/
Born in 1988 in USSR, since 2013 lives and works as an independent artist in Sweden. A former architect, she holds an affection to places of habitation, structures and maps. Her work documents something incorporeal – spirit of places she happens to experience. A keen  hiker, she is deeply moved and inspired by being in the wilderness. She seeks to hear the landscape: does it speak like a father, a friend, a sister, a lover, or all of the above and more? A human being, she has an intrinsic interest in our bodies, connections with each other, ourselves, Nature and the Universe. In her diverse practice Anastasia balances photography, collage, drawing, painting, text, video, performance and work with found objects.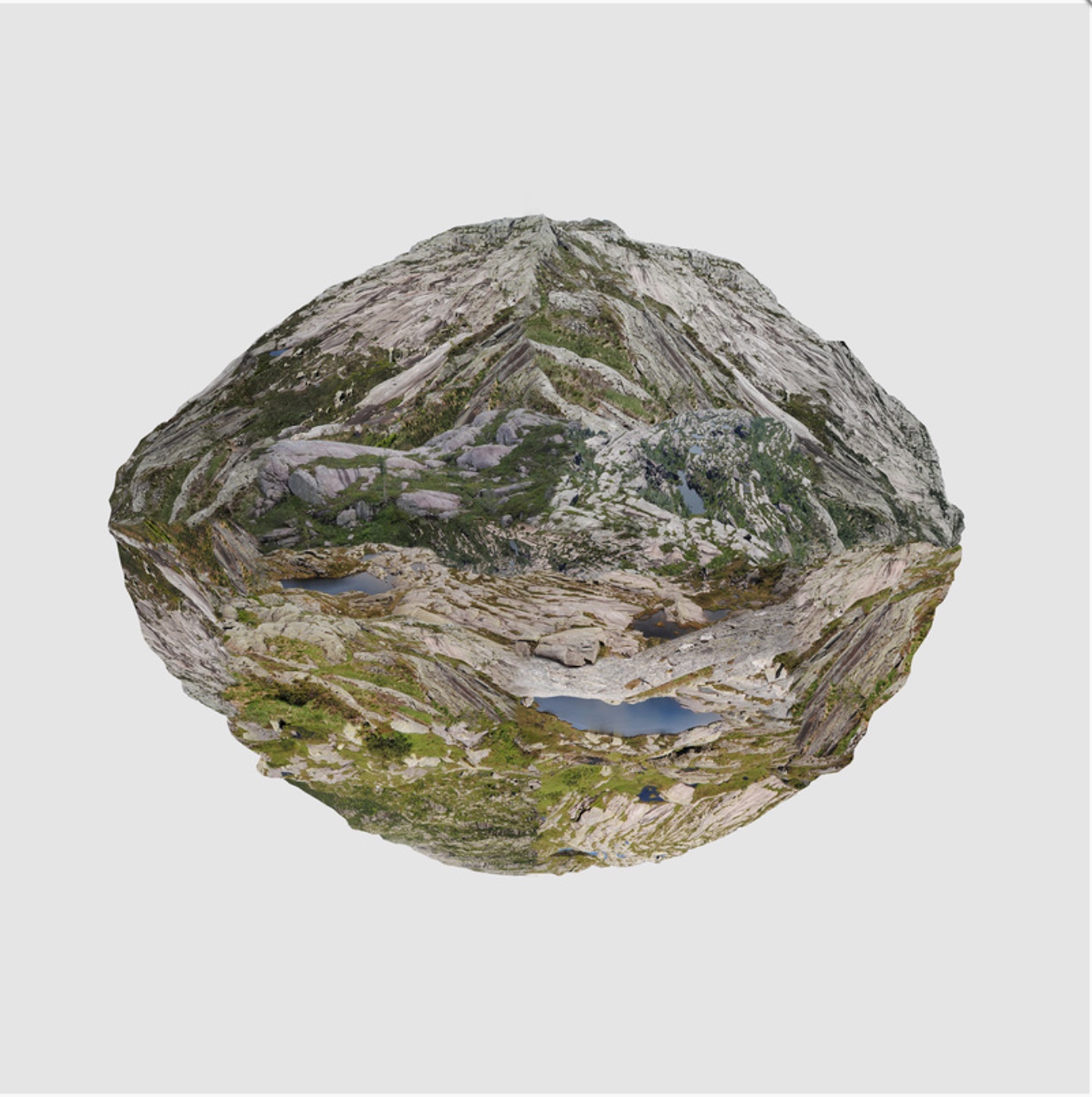 *
Zane Tuča (Latvia) https://zanetuca.carbonmade.com/
The creation of images or the representation of the visible is a reminder of the much larger invisible and immaterial world. Painting and the use of visually perceptible world is like the ordering of words to formulate a thought that seems significant. I relate painting with the thought of time – not only passing, but rather time directed towards eternity. When creating my works, I relate to them as a place which exists outside of the everyday, where all that has been experienced, imagined and longed-for meet.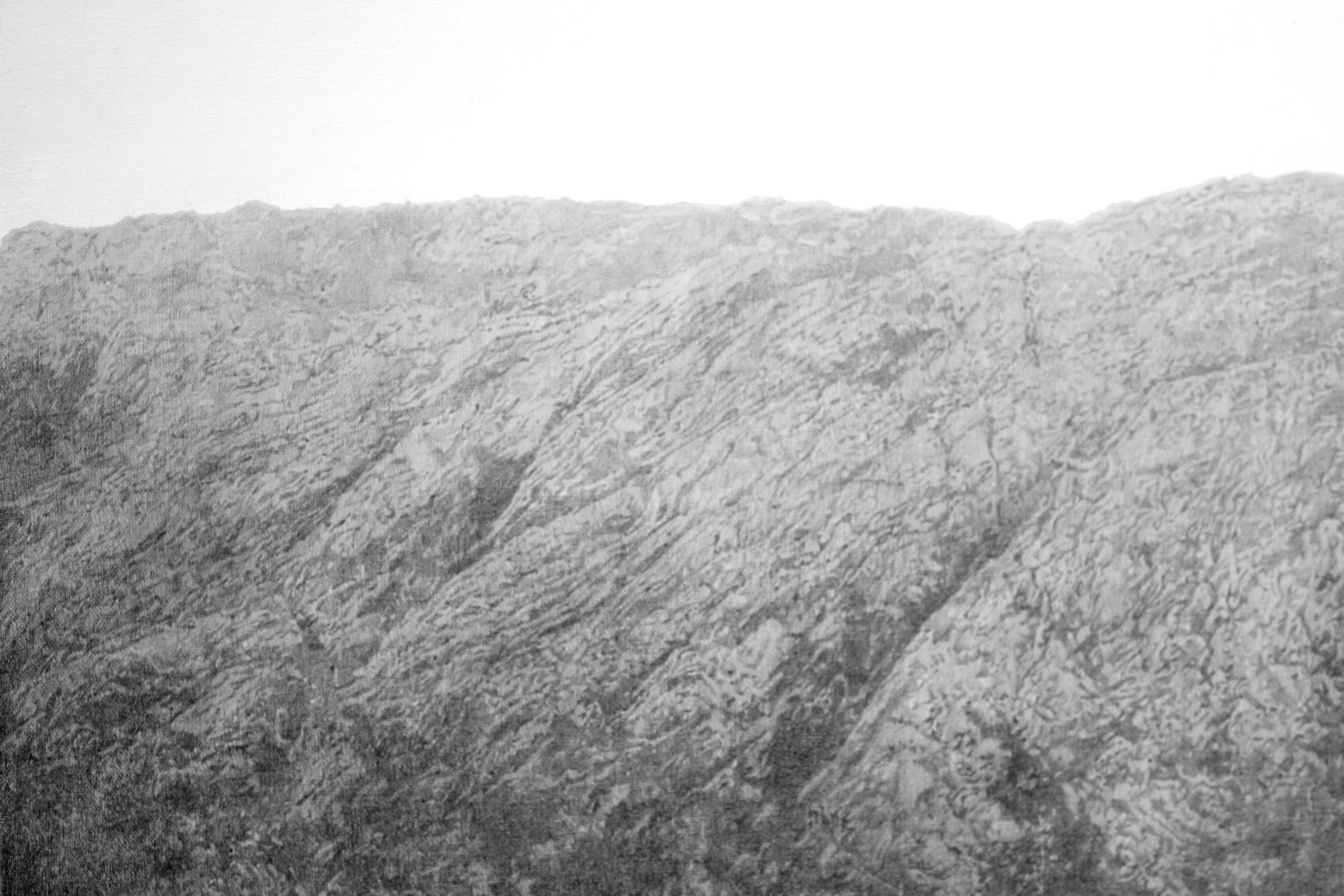 *
Passepartout​ ​Duo – Nicoletta Favari & Christopher Salvito (musicians on the move) http://passepartoutduo.com
Ever since they began collaborating in 2015, the musicians of Passepartout Duo have sought to revitalize the forms and practice of contemporary music through immersive events, compelling music videos, and interdisciplinary projects that emphasize blurring cultural and aesthetic borders.
Striving to be catalysts for the global mobility of art and artists, Nicoletta Favari (piano) & Christopher Salvito (percussion) have taken the works of emerging and established composers all over the world. They complement the existing and commissioned repertoire with their own original compositions often taking inspiration from their travels. Creating compelling films that document their interpretations and compositions, they seek to showcase contemporary classical music in accessible formats through online videos.

*

Ingrid Pasmans (the Netherlands) http://www.ipasmans.nl/
Pasmans work consists of drawings, watercolors and porcelain work, and projects for public spaces. Old pictures, engravings, old photographs, and the experience of history and time are a great source of inspiration. The works exude a certain layering and fragility and the material used is often laborious.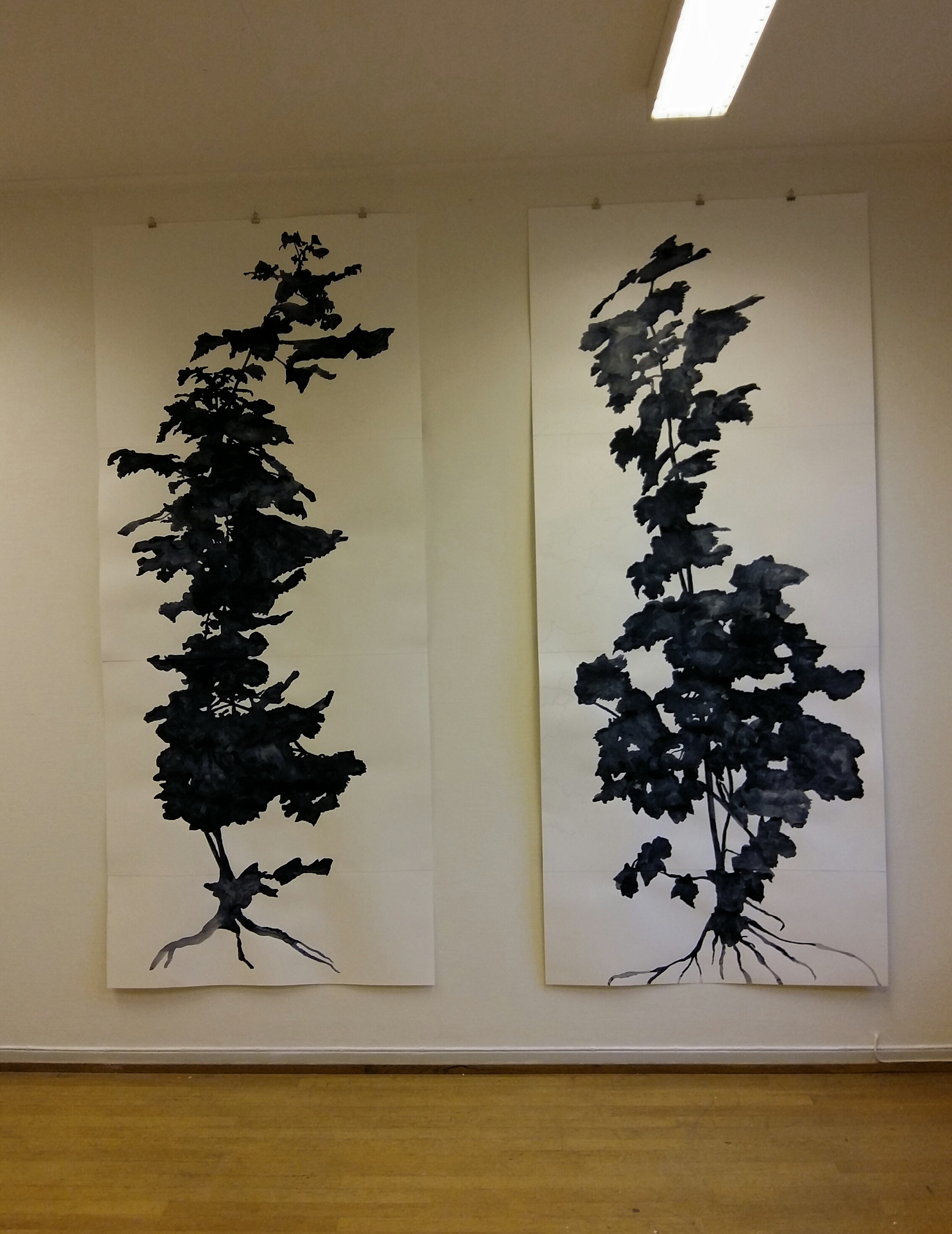 *
Neal Cahoon (Ireland) https://soundcloud.com/ncahoonmustarinda
Neal is a freelance writer interested in the relationship between sound and the written word. He has worked on 24-hour playwriting projects in Belfast, community and school theatre projects in Berlin, and has undertaken two longer writing projects funded by the Arts Council of Northern Ireland. He has completed a PhD at the University of Roehampton where his research is looked at experimental ways in which writing can be combined with field-recordings.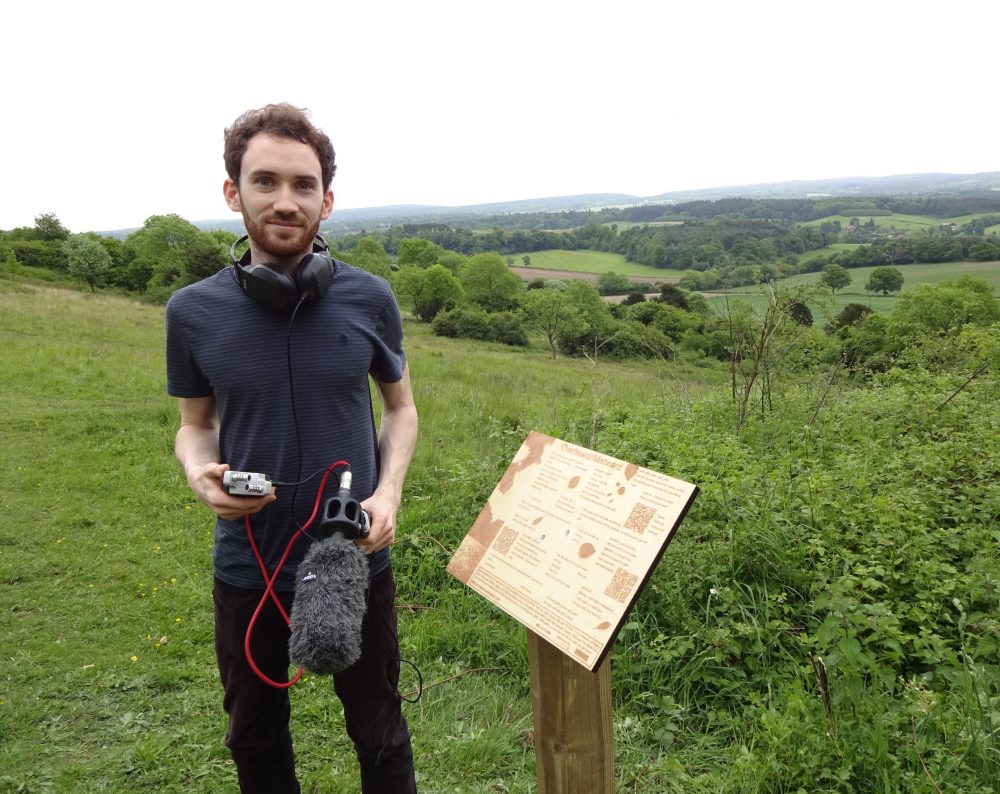 *
Donna Glee Williams (USA) http://www.donnagleewilliams.com/
Donna Glee Williams is a writer of fantasies for the teenager in all of us, as well as being a seminar leader, dream worker, and creative coach.  A sort of Swiss Army knife of the page, Donna Glee has seen her work published in anthologies, newsstand glossies, literary magazines, academic journals, reference books, big-city dailies, online venues, and spoken-word podcasts, as well as on stage and CD recordings.  These days, her focus is on speculative fiction, aka fantasy and science fiction.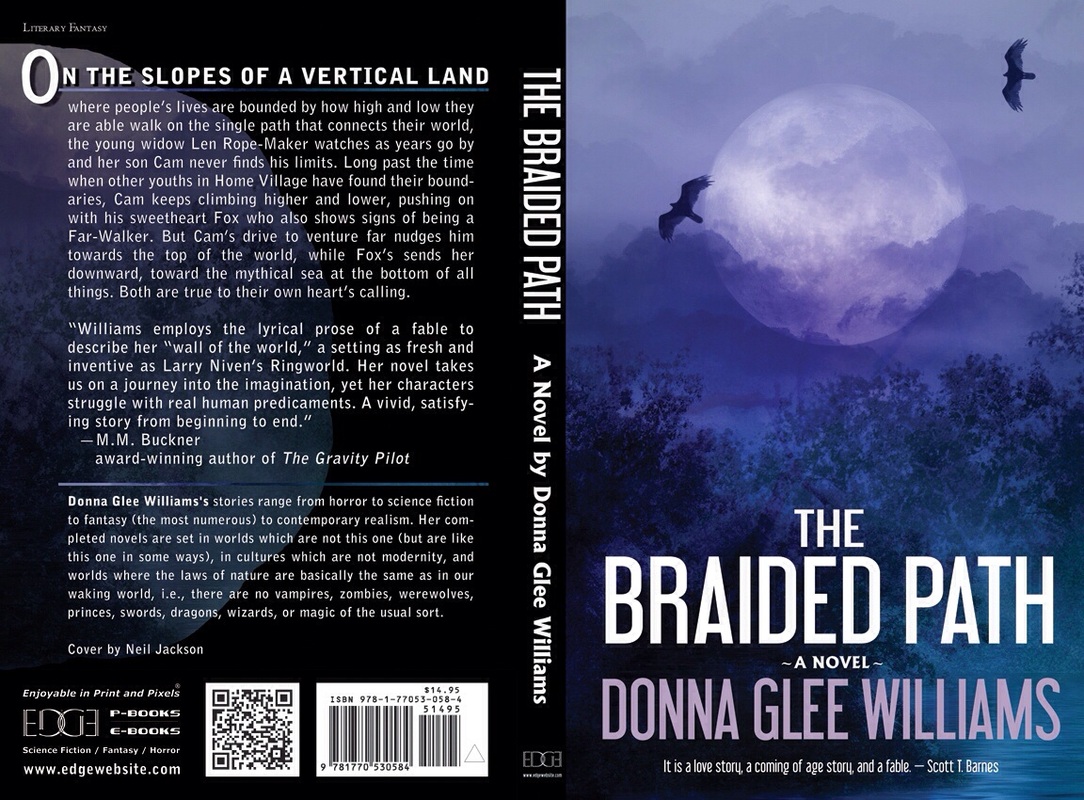 *
Hellen Abma (the Netherlands) https://www.hellenabma.com/
Hellen Abma describes her art as" figurative, often theatrical and narrative". Inspirational sources include nature, myths, fables, personal experiences and news stories. By combining them, she manages to visualize elusive themes. In recent years, nature and climatological changes are an important recurring theme in her work, in which she creates a unique opportunity for reflection and awareness by the viewer. Without being instructive or dogmatic, she takes the viewer into her reality. By creating a contradiction between form and content, Abma's work calls for both amazement and inconvenience.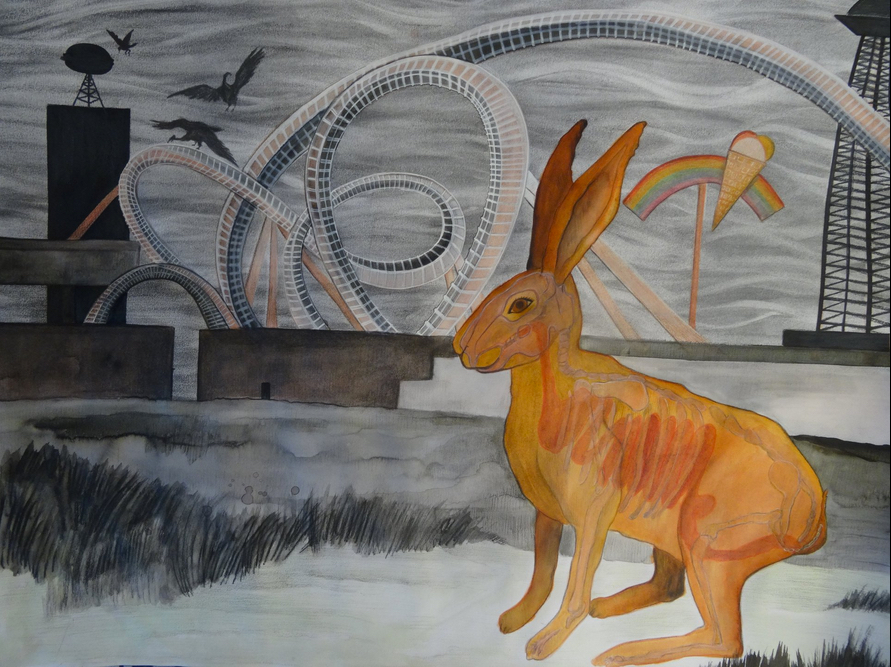 *
Ross Donlon (Australia) http://www.rossdonlon.com
Ross's poems have been widely published in Australia and Ireland. He has also had poems taken in the United States and New Zealand. His work has been broadcast on Radio National's Poetica and community radio.
Ross has travelled to Europe many times in the past five years, enjoying residencies in Norway and Romania, and reading in several other countries, both at festivals and as a feature reader. In 2016 he read in Romania, Poland, Norway, the UK, and Ireland, running a workshop for students at Lublin, Poland, and judging the poetry competition for the Boyle Arts Festival in Ireland, where he was also the feature reader.
Sjøvegen (The Sea Road), was launched in Ålvik, Norway, then in Castlemaine in 2015 and Melbourne in 2016. The 50 tanka in Sjøvegen draw inspiration from the world around Hardangerfjord and are translated into nynorsk, the more 'poetic' form of Norwegian spoken in western Norway. Students from the local school translated the tanka, with the help of teacher, Kristin Holst.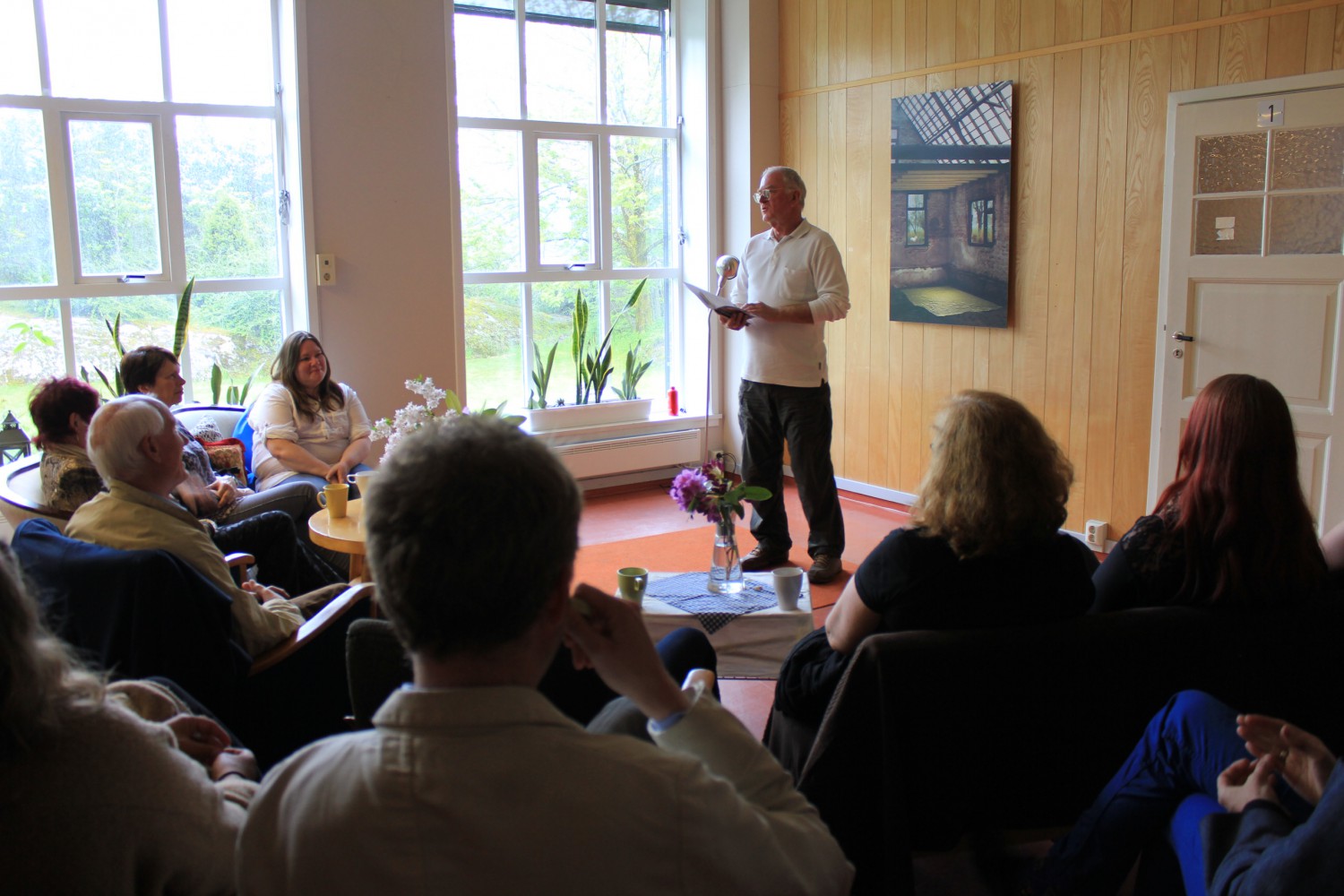 Amy Dynan (Australia) http://www.amydynan.com
Amy Dynan is a Sydney based, award-winning visual artist. Amy uses charcoal on paper to create hyper-realistic and emotive drawings. Her drawing practice explores portraiture, everyday subjects, symbols and still life objects that represent the full spectrum of life. More recently, Amy's practice merges photorealism with abstract sensibilities to explore the beauty and brevity of everyday life.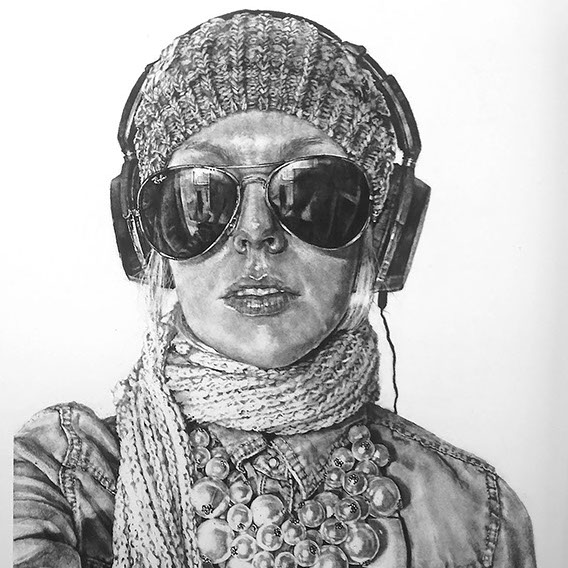 Fei Li (China/USA) https://www.feili.us/
Experiencing Fei Li's landscapes is like walking into a jungle. Her tangled calligraphy leaps and coils across the paper like vines, folding in associations with visual language; the disparate sensations of walking through dense vegetation and reading a scrawled manuscript are flattened into one experience, such that the idea that the two were ever separate seems like an abstract theory. Li's work suggests an almost synesthetic relationship between embodiment and reading, naturalizing the simultaneous experience of bodily movement through space and cognitive or cultural movement through language. It does not seem strange to believe that one can feel like one is reading a landscape like a book.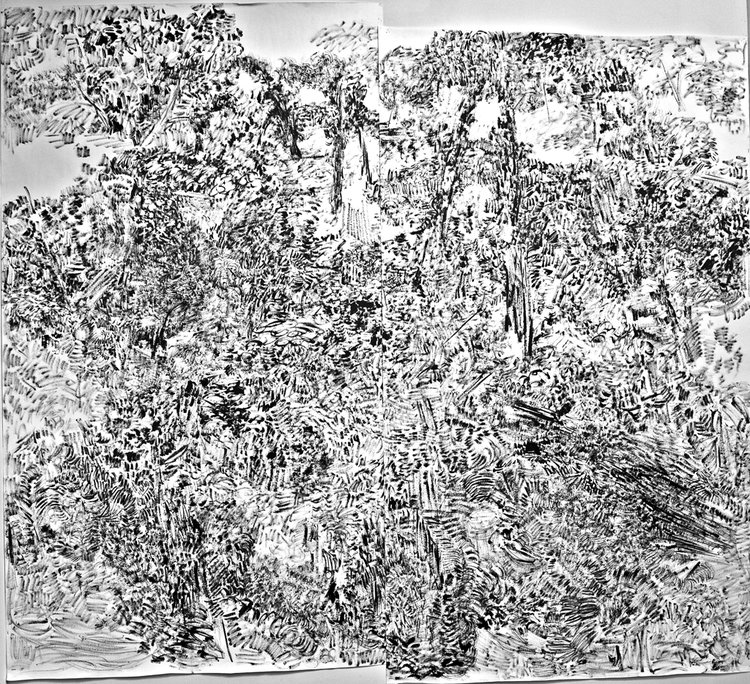 *
Jean-Michel Crapanzano (France/the Netherlands) https://www.studiojmcrapanzano.com/
Jean-Michel is a multimedia artist, with a study in art history and philosophy at the Academy of Fine Arts in Strasbourg and in Pedagogy of art at Master Academy of Fine Arts and Design in Maastricht.
He organised and implemented various artistic and socio-cultural projects and has worked for exhibitions in the United states such as for the Present Company Art Space, New-York and Furthermorellc in Washington, D.C. He is now based in Heerlen, the Netherlands.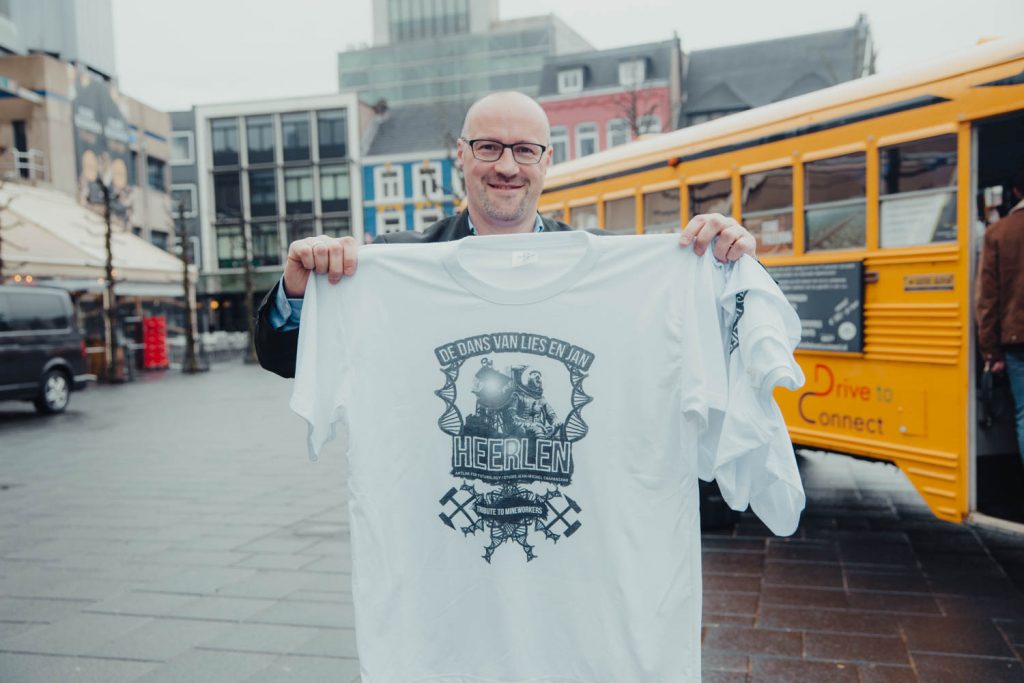 *
Sylvia Waltering (Germany / UK) http://www.sylviawaltering.com/
I am an artist working with photography, text, installation and the artists' book. My book and installation work often involves domestic objects and (fictional) collections, exploring their narrative possibilities.Through my photographic work I focus on investigating and establishing internal relationships between a space or landscape and existing traditions and culture.Developing from this particular interest in cultural identity and landscape, I have established a more inward-looking approach to the exploration of identity. My more recent practice explores autobiographical responses to domestic space and often deals with issues of gender, identity, belonging and dislocation.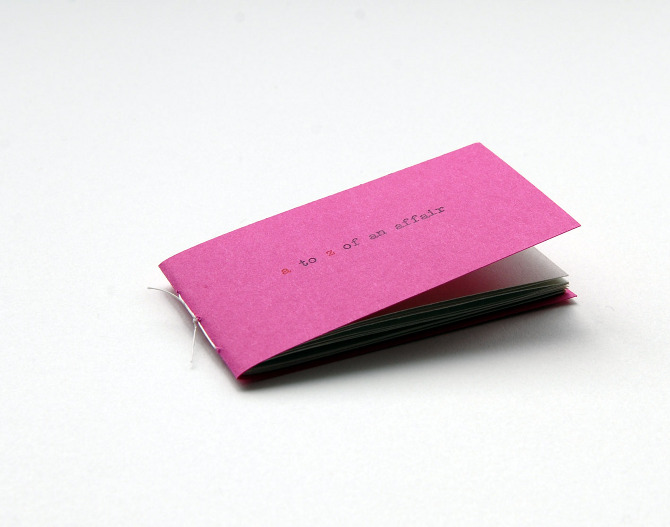 Anthony Cervino (USA) www.anthonycervino.com/ holds a BFA from the University of North Carolina at Chapel Hill and an MFA from Towson University, both in sculpture. He has worked in museums in Baltimore and Washington, DC and is now Assistant Professor of Art at Dickinson College in Carlisle, PA. His work has been exhibited at many national venues including The Delaware Center for the Contemporary Arts, The Duke University Museum of Art, The Gallery at Flashpoint in Washington, D.C. and Pentimenti Gallery in Philadelphia among others.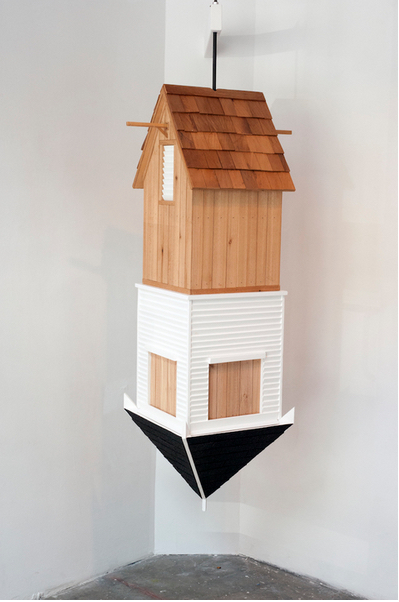 *
Eléonore Scardoni (Belgium) http://eleonorescardoni.wixsite.com
`In my work I'm interested in the act of walking for creating. Not specially creating during the walk, but more creating with different documentations which are recorded during the walk. I'm seeking to exstand in my work three words : Solitude – Espace – Silence.`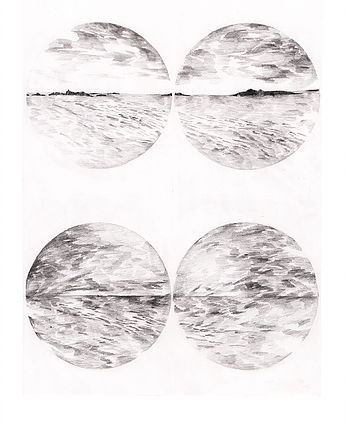 *
Gabriel Kaprielian (USA) http://www.instructables.com/member/gkapriel/instructables/
`As an artist, architect, and educator my work is primarily concerned with the relationship between the built and natural environment. Major themes in my work include the use of technology as a way to uncover and convey knowledge, developing a place-based narrative through visual and sensorial storytelling, and utilizing techniques in site analysis to inform the design of buildings and cities.`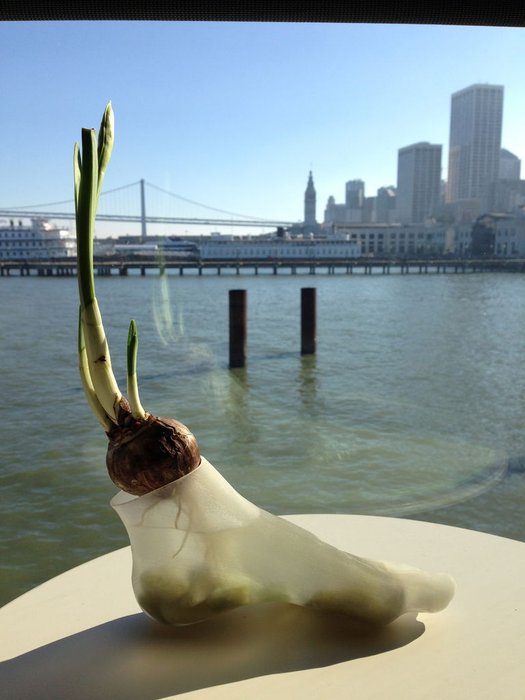 *
Cheryl E. Leonard (USA) and Rebecca Haseltine (USA) will collaborate on a sound and visual project at KHMessen and develop two new projects linked together by Norway's fjords.
Cheryl E. Leonard (USA) allwaysnorth.com
Cheryl is a musician and creates music out of sounds, materials, and structures from the natural world.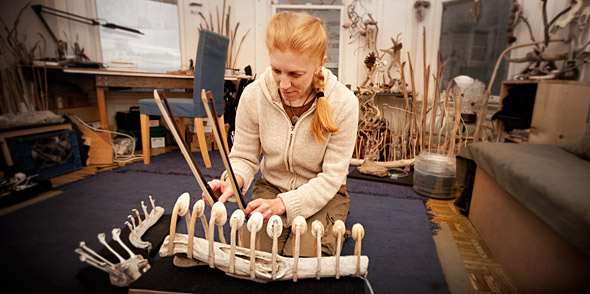 Rebecca Haseltine (USA) http://rebeccahaseltine.com/
Rebecca´s  practice is to draw inspiration from nature, map the experience within the body, and experiment with somatic line and accidental fluid markings. The subtext is layered and woven into the work, from Understory expressing grief over lost forests in California due to drought and fire, Sluice reflecting on melting polar icecaps, and Red Heart Blue Heart layered with agony – both personal and political.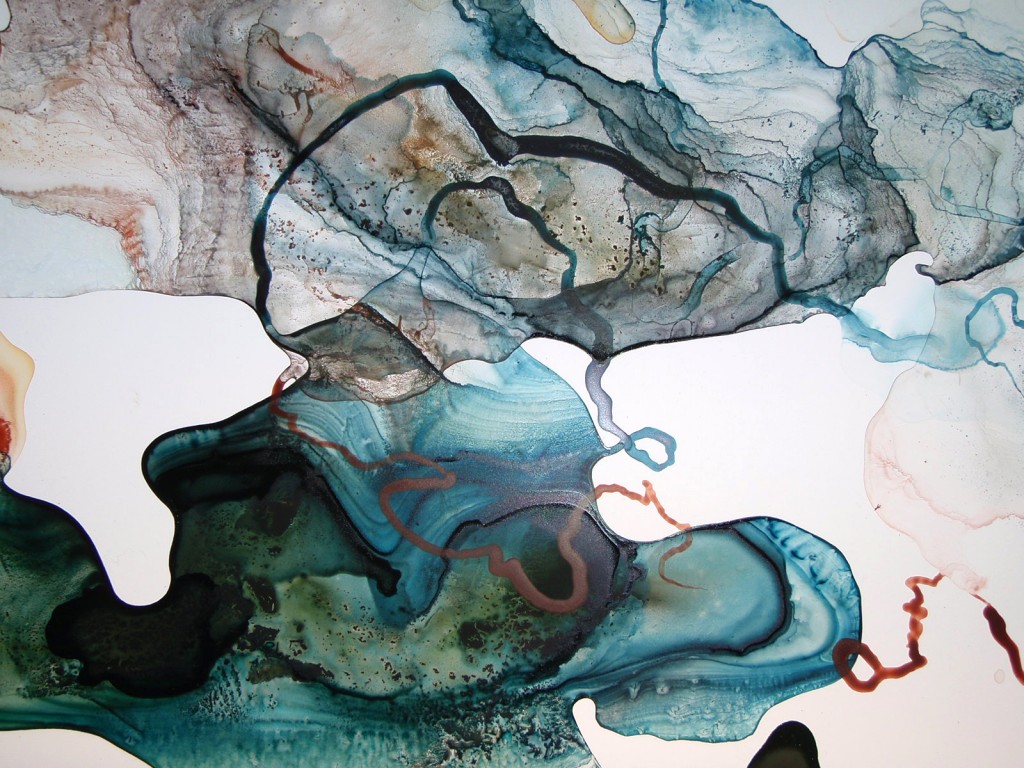 *
Anna Hill (USA) https://www.anna-hill.com/
As a doctoral student who researches literary and visual cultures of ecological conservation, I am fascinated by the ways in which words and images mediate engagements with natural environments that one considers "foreign." My work seeks to ask: how do myths, maps, and museums — the imagined environments that we construct and inherit— change our relationships with intimate experiences of local environments in "real life?" How might artists and writers mobilize creative narratives in order to communicate across disciplines (for example, with scientists and policymakers)?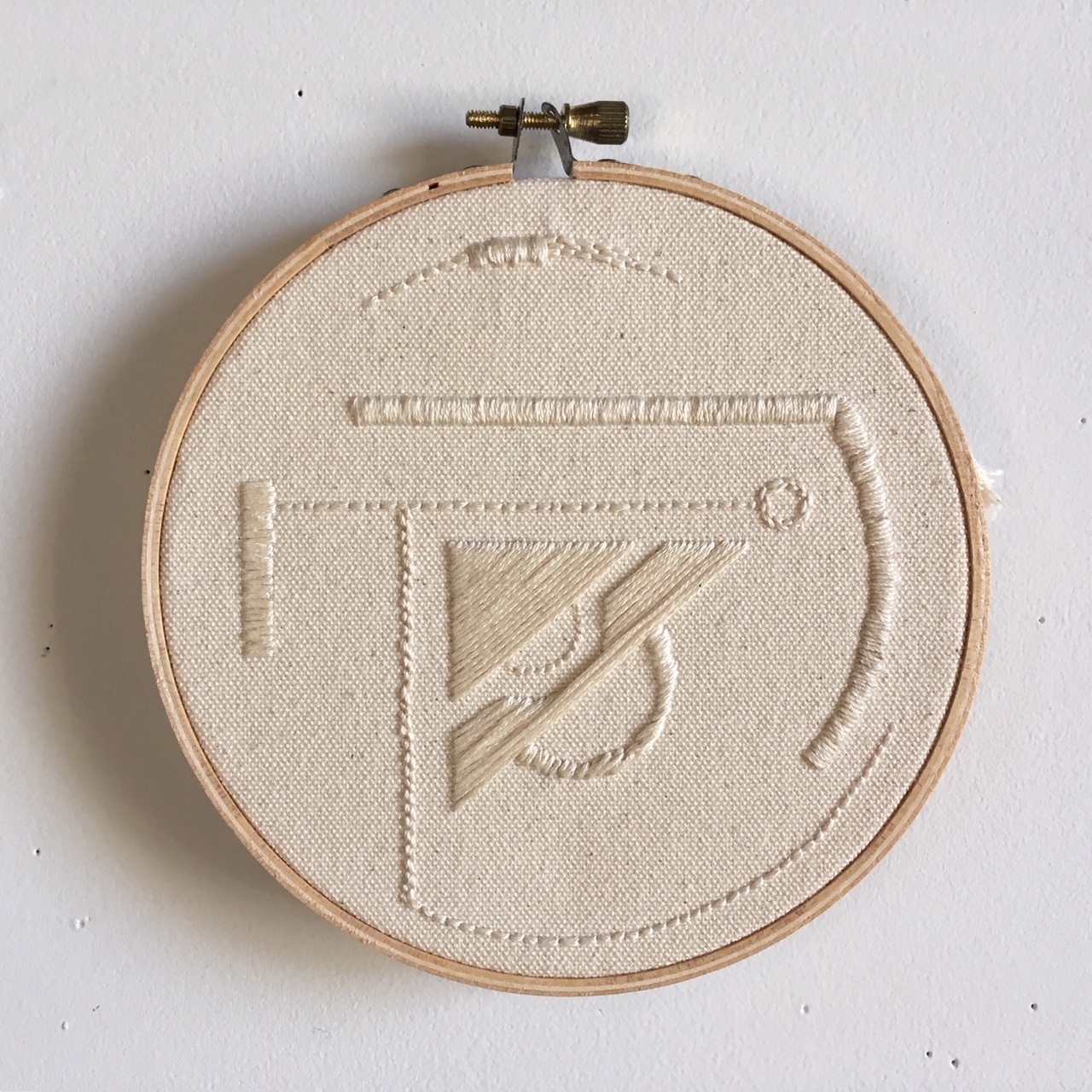 Tammy Salzl (Canada) http://www.tammysalzl.com/
My artwork is driven by an interest in identity, the natural world, and the human psyche – sewn together by threads of mythology. Paintings, sculptures, and multimedia installations are fused with allegorical counterparts to create a storybook tale the viewer steps into.
There is a dramatic sensibility that connects my work, informed by research into historical and folklore tales surrounding current ideologies, humanity and its relationship to our shifting environment, and growing up on the Canadian Prairies. Woven with psychological undercurrents, my work links the dilemma within our interior lives to the physical realities of our present times through metaphorical and experiential avenues.
*
Bart Nijboer (The Netherlands) http://www.bartnijboer.nl/
How the world is unfolding in a lingering motion; how a small movement can be big; the difference in thinking towards a goal, or a thought that can go far beyond; all this show's me a small part of the structure of which the world is build. This structure I want to uncover. Through the sculptures and installations I make, I tend to learn more of this structure and thereby of the world that surrounds me. Even though I know I'll never be able too really understand, for my mind is not able to.
To come up with new work I use moments that fascinate me. A fragment of a movement, an arrangement of different objects, form and color that form to me an unsuspected right entity. By recreating this moment, I research which elements are crucial to experience it as a whole, and what is not.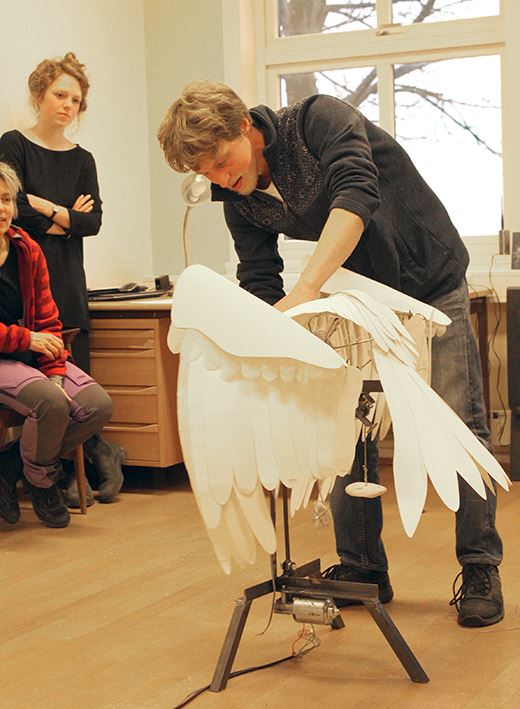 Sibylle Eimermacher (Germany/The Netherlands) www.sibsite.eu
In my work I deal with the ambivalent relationship that exists between man and nature, maker and material; the medium of presenting and displaying is often an underlying theme. I explore the tension between the natural and the artificial; a tension that is rooted in the human longing to encounter untouched and authentic nature versus the urge to explore, appropriate, aestheticize and display natural phenomena in the clean environment of museums. In an era where physical experience is replaced by digital immateriality I am attracted to the tactile nature of objects and materials. At the same time, I am aware that material objects never present themselves in a permanent state but are always subject to current circumstances and subjective perception.
Maja Ingerslev (Danmark) http://www.majaingerslev.com
Maja worked on the project "Whiteout" at Kunstnarhuset Messen in the winter 2016.
Maja works with: photography, video , animation, installation, sculpture , drawing, artists` books and paper cuttings – and in the interaction between these media.
"I am fascinated by the impossible. The works lie in the border space between reality and imagination. I work with change through work with perception of shape and scale, space impact on the state of consciousness, the living expressed in movements and processes in nature."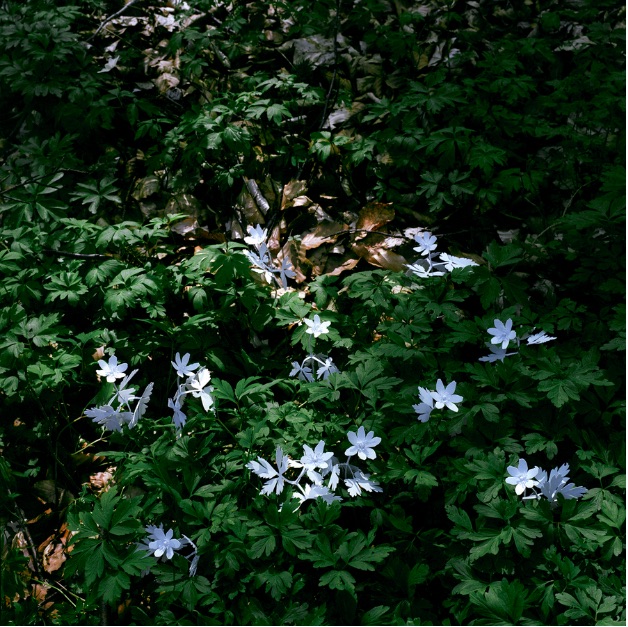 *
Kristoffer Axen (Sweden) kristofferaxen.com
Axén's practice focuses mainly around one main theme which branches out into different series – that of the surrealism and solitude which follows an introspective and examined existence. His images (meant to stand on their own even among a series or group) is therefore highly subjective and suggestive, and is consequently often dreamlike in its feel, relating more to atmosphere and mood in an anonymous setting than to any specifics. In this way he uses photography more like painting and certain cinematic expressions and its relation to the inner world than as a way of documenting an objective reality. His work is constructed using digital tools and he often combines more than one image to construct his world, and he consequently relies on post-production tools to reach this stage.
Zsófia Jakab (Hungary) http://cargocollective.com/melankolia
Zsófia is an interdisciplinary artist, who's practice is closely supported by research. She primarily works with installations, however, her practice tends to be a mixture of different techniques and media, combining sculpting, printmaking, painting, textiles and video work as well.
Both in her art practice and research, she is drawn to ideas and investigations of liminal states and places, the phenomenology of 'in-betweenness', fragments, through observing the surreal world of folktales, mythological metamorphoses, and personal narratives. She is  interested in exploring opposites of beauty and terror, bodily and the ethereal, familiar and strange.
Carla Souto & Álvaro Giménez Ibáñez 
Unuseless or Ways of Territorial Disability, is the starting point of the collaboration between two artists, with different backgrounds, but with the same interests. It is composed by sculptural attempts and installation experiments.
Carla Souto (Spain) cargocollective.com/carlasouto
Her work focuses on personal experience, the subtlety and duration of materials, process work and installation. The contact of one's own work with the forces of nature, at any time during the process of creation and exhibition, is a fundamental part of answering the questions presented in the conceptual research in which it addresses anthropological and symbolic issues of a cultural background on the creation of the human being, exploring the link between the desexualization of the female body, nature and territory.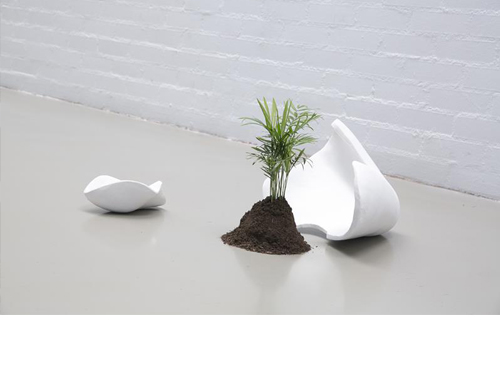 Álvaro Giménez Ibáñez (Spain) alvarogimenez.tumblr.com
Álvaro has MA in Contemporary Art History and Visual Culture and BA in Fine Arts.
Álvaro works with installations, text and conceptual research.
Each of his projects has dealt with issues, discourses and concrete political problems embedded in contemporary culture.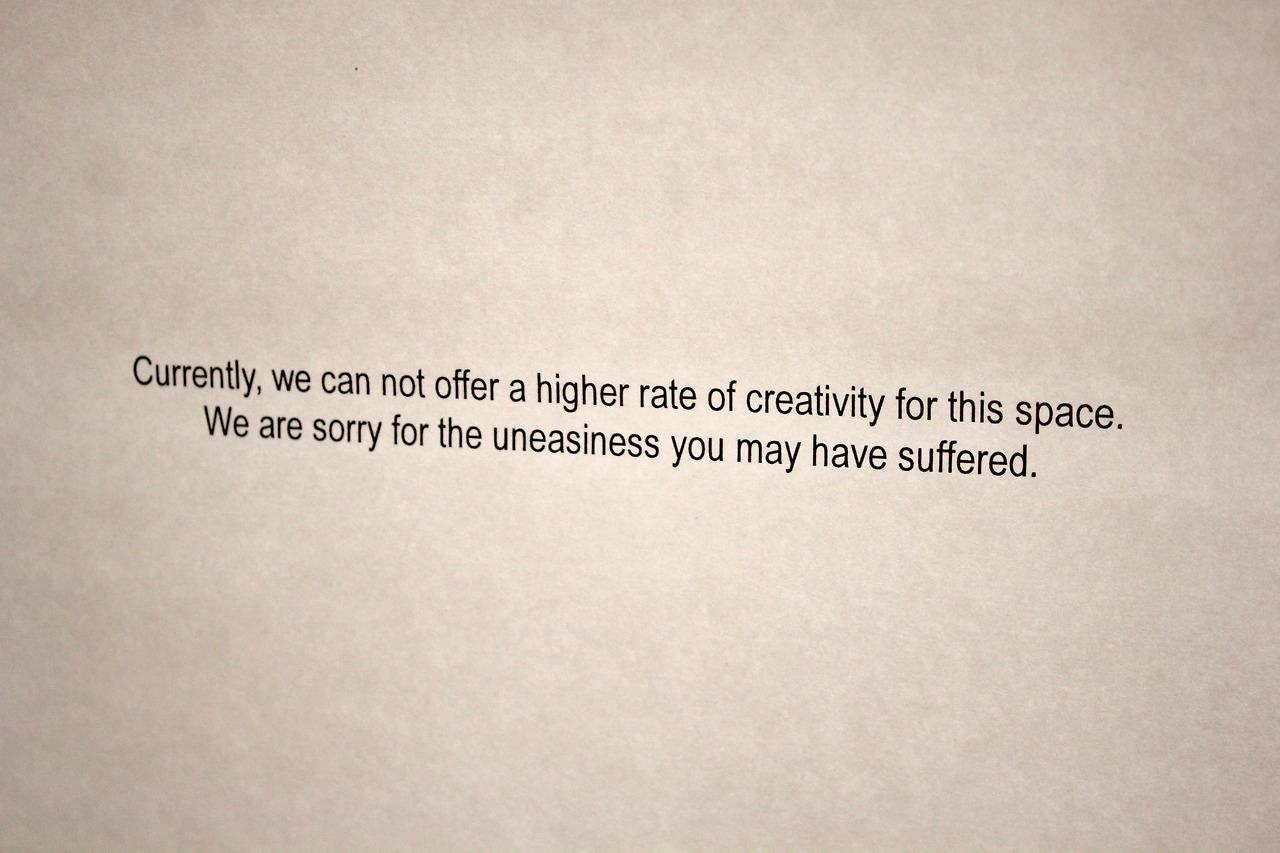 James Cross (UK)http://www.james-cross.co.uk/
My practice explores the potential conversations created by the interactions of objects. Enlisting a plethora of forms and images I endeavour to examine the subtleties of everyday interactions and human responses by creating a dialogue within my practice.
Much of my practice hinges upon the understanding and misunderstanding of imagery and ideas. The appropriation of symbology and iconography offers a further level of insight into the evolving world, and begins to develop a distorted cultural narrative within the context of my environments. Much of what I produce uses the handmade, and relatable craft as its source of production. The use of the handmade as part of the sculptural language allows for a sense of recognition, and subsequently a deluge of associative symbolic language. The varieties of forms visible propose the integral idea of failure, the imperfect, the malformed, and the desire to improve.'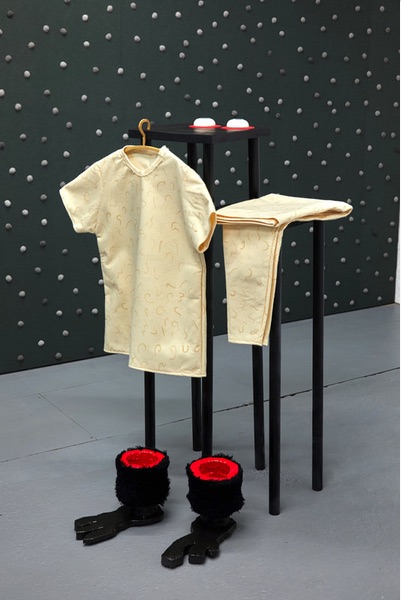 Filipa Pontes (Portugal) http://www.filipapontes.wordpress.com
My artistic production presents a critical and engaged outlook with the surrounding socio-cultural and political contexts, taking everyday life experiences as drivers for the projects I develop. I use drawing as an expression language and as a research method to study, represent and challenge different realities, cultures and traditions. I explore topics such as time, space and place, while I'm interested in "experimenting myself" within contexts that are diverse from my origin, in order to reflect upon some aspects of human nature.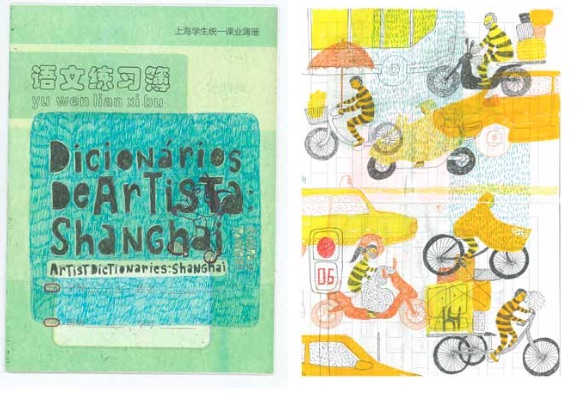 Seirin Hyung (UK / South Korea)
www.seirinhyung90.wixsite.com/seirin

I examined how figurative painting can function as a medium for visualizing emotions in this digital era. I focused on the ideas of fear, isolation, and anxieties that come from surroundings. In particular, they deal with a sense of alienation derived from modern digitalized society and culture.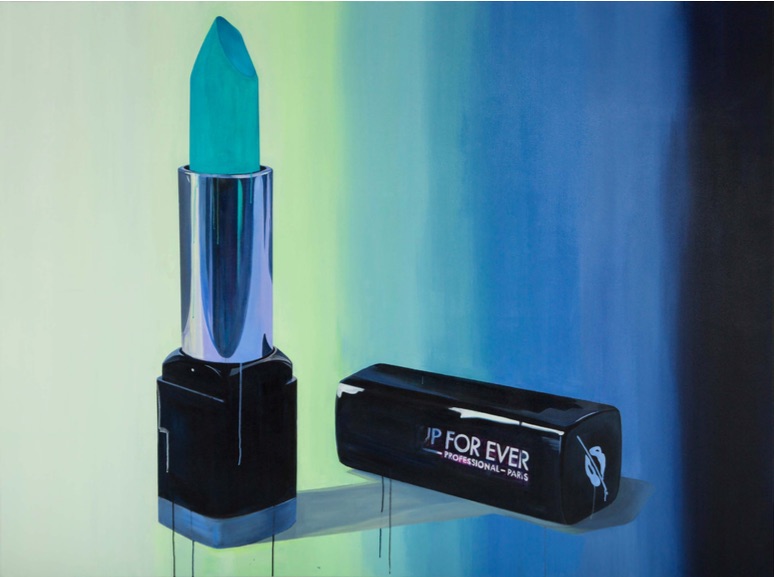 *
Graham Murtough (USA) www.grahammurtough.com
As an artist I work with: Sculpture, found object, metal, plants, drawing, painting, printmaking, wood work, various DIY materials. In many of the works I create there is a sense that an event has already taken place, and I am interested in creating a kind of material and affective aftermath.  A protrusion or upright beam for example, resembling the gesture of a fist pump, a blocking arm or an erection creates an upward motion and is used to conjure associations with a certain kind of resistance, power or even pleasure.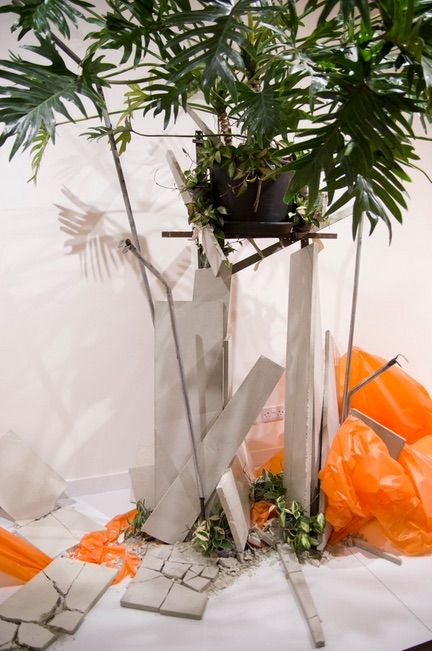 *
Juliette Romboti (Greece) http://julietteromboti.com/
Juliette Romboti's practice is driven by a passion to emotionally connect with trees and suggest that they are conscious organisms. Continuous observation of trees has led her to a deeper awareness of the everchanging state of nature. The theme of impermanence is central to her work, and is visually communicated through a self-created technique capturing the movement of inks through film, photography and painting.