Artists Today
Carla Souto & Álvaro Giménez Ibáñez 
Unuseless or Ways of Territorial Disability, is the starting point of the collaboration between two artists, with different backgrounds, but with the same interests. It is composed by sculptural attempts and installation experiments.
Carla Souto (Spain) cargocollective.com/carlasouto
Her work focuses on personal experience, the subtlety and duration of materials, process work and installation. The contact of one's own work with the forces of nature, at any time during the process of creation and exhibition, is a fundamental part of answering the questions presented in the conceptual research in which it addresses anthropological and symbolic issues of a cultural background on the creation of the human being, exploring the link between the desexualization of the female body, nature and territory.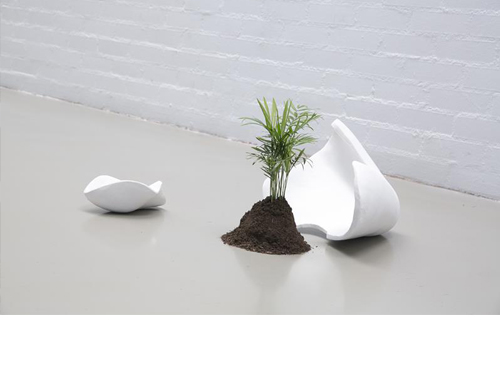 Álvaro Giménez Ibáñez (Spain) alvarogimenez.tumblr.com
Álvaro has MA in Contemporary Art History and Visual Culture and BA in Fine Arts.
Álvaro works with installations, text and conceptual research.
Each of his projects has dealt with issues, discourses and concrete political problems embedded in contemporary culture.