Artists residencies 2016

Sara Anstis (Canada) saraanstis.com
Sara Anstis draws and lives wherever she finds good light. Raised in the wilderness of the Canadian west coast, she holds a BFA in Studio Arts and Sociology from Concordia University in Montréal and an MFA from Valand Academy in Gothenburg. Her investigations take place at various sites such as nudist events, intimate moments and the forest. Discomfort and bodily experiences cause her work to evolve through drawings, installations and performances that question the image of the body and the desiring look.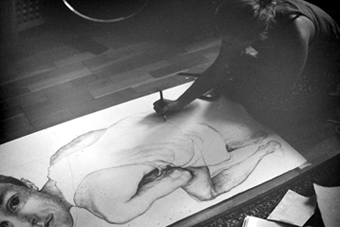 Isa Findeisen (Switzerland) http://www.isafindeisen.com
For my primary work as an artist my inspiration comes often from maths, geometry, nature and from my own life, just like a Diary, I try to capture my Daily experience and absorptions and put it into my work.
My work is often quiet poetical and I try to express in it my emotions and live experience.
Music is also a great resource of inspiration for me, also the building up of my work often resembles to me of the similarity of  music composing.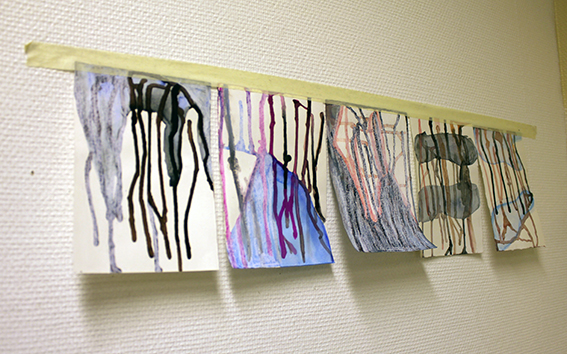 Katya Granova (Russia/Ukraina) http://www.grart.net
None can win a war with time – but art is an effort of humanity at least to rebel against its oppressive power, and that's where I find the sense. I try to concure the input basics in every moment of painting- the surface with av attention-getting background is in a fight with figure on it, the figure is defeated by abstraction and chaos and vice versa, the painting overwhelming photography – these are my current interests. Also I'm interested in unconscious, crazyness which get out of a clean reality we invent. Many of my non-painting arts explore the feeling of something getting out of something, chaos from structure, falling, breaking the surface.. Thats how I feel whats going on around, how things are organised – the story, which cannot be told in the words, which need a visual language to send the feeling and actually talk to the viewer.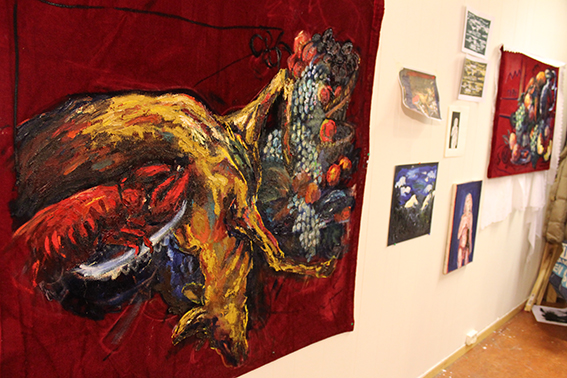 Gisela Romero (Venezuela) http://www.giselaromero.com
Visual artist, born in Venezuela, 1960. Lives and works in Caracas.
 Gisela Romero received the title of Master of Fine Arts degree in 1992 from Pratt Institute, New York and a degree in Fine Arts in 1985, with honors, from the California College of Arts, Oakland. Romero is a visual artist that fuses the image with the word. Since 1999 she began to establish a dialogue between her writings and her images, giving her work a narrative dimension. Her research is based on the territory of dualities. In her work there are both rigor and encounters with chance. Both in the field of Graphic Arts and in the field of drawing, she is part of the history of Venezuelan visual arts, giving her work an experimental development.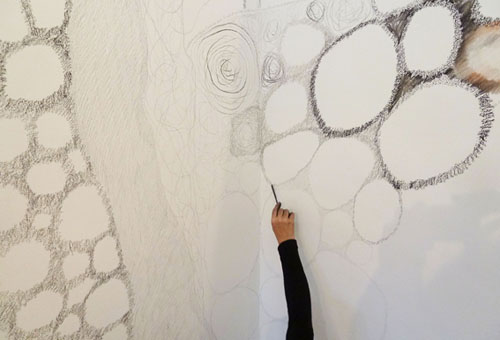 Jude Griebel (Canada) http://judegriebel.com
Jude Griebel's sculptural work and drawing are driven by themes of psychological unease and transformation. Depicting bodies in various states of composition, they examine how our imagination negotiates abstract notions such as growth, consumption and mortality through metaphorical and experiential avenues. His work has recently been presented at Galerie Sturm, Nuremberg, The Spinnerei, Leipzig, The Redpath Museum, Montreal, and in Future Station: The 2015 Alberta Biennial of Contemporary Art at the Art Gallery of Alberta. Griebel was a 2015 artist in residence at Halle 14 Center for Contemporary Art, Leipzig, and was awarded the inaugural Alberta Foundation for the Arts residency at the International Studio and Curatorial Program in Brooklyn.
His projects have been supported by the Canada Council for the Arts, the Alberta Foundation for the Arts and he is two-time recipient of the Elizabeth Greenshields Foundation grant for international emerging artists.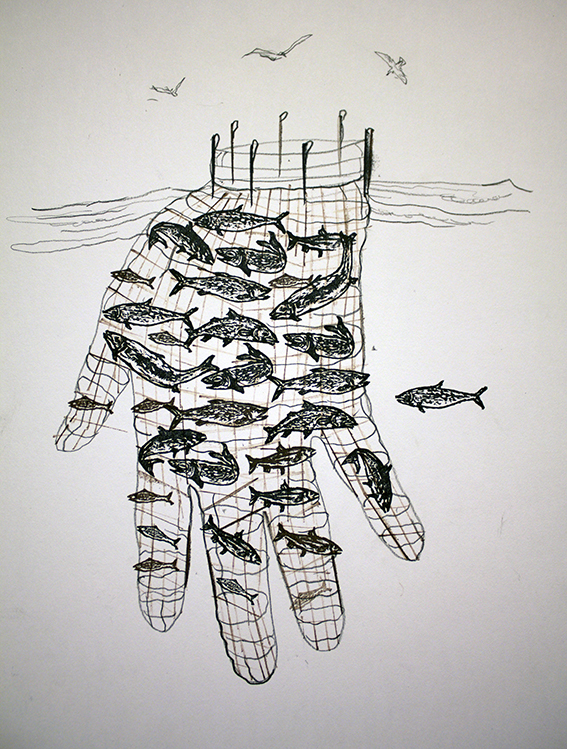 Rhiannon Inman-Simpson (Great Britain) http://www.rhiannoninmansimpson.com
When walking, connections are made between geography, body and time, and the mind slows down to the pace of the feet; walking is a way of understanding place. A blue mark will become a puddle, a pool and then the sea. A brushstroke that started off as a mountain becomes a rock. Scale slips and slides and places form and dissolve and then reform again as somewhere new altogether. The place stays as fluid as the paint. I need horizons, and yet I always want to destroy them.
Rhiannon finished the Masters Programme in Fine Art of the Bergen Academy of Art and Design, Norway, this year.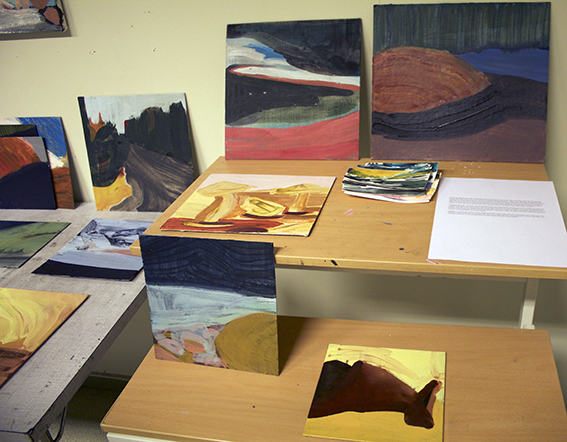 Club Sandwich (Giordana Victoria, Mexico and Sonia Padilla, Spain) http://clubsandwich5.wixsite.com/clubsandwich
The artistic collective Club Sandwich, was formed in 2014 with the intention of developing new proposals in the field of contemporary art. Through a hard and rough material such as the marble. Our desire is to re-propose the material from an antonym quality, the fragility. That has been forgotten in the time, and which creates an unusual tension. An attribute that gives incredible possibilities.
The everyday objects and the decontextualization of them, is one of the speeches that surrounds our mutual obsession, the pursuit of beauty and the ambitious intention of eternalize the frivolity of an object that has been consumed.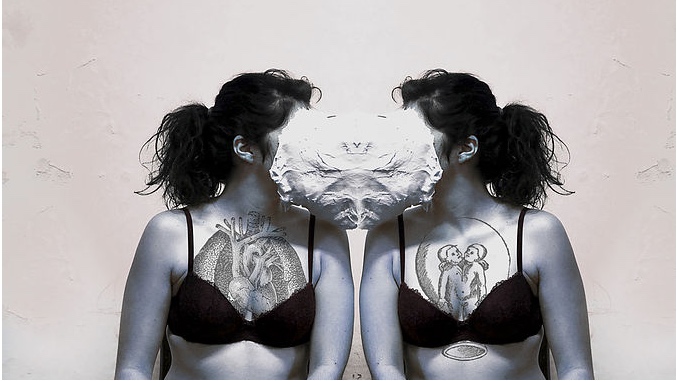 Oh Soon Mi (Seoul) http://ohsoonmi.com
Oh Soon Mi is a visual artist who makes installations with mixed media. After a working period in Messen she showed 3 different projects that tell us about her concern with the appearance and disappearance by the passage of time and shows that the human being will also disappear someday.
`In the universe, my own cosmic order breaks a bit I can't lead our life, therefore I continuously try to keep the balance whether I am aware of it or not. My work is the efforts towards surviving and keeping the balances of the world. These efforts are to reveal and reflect my desire to identify my existence.`
Sealed Eternity_Life (Ålvik)
The work, Sealed Eternity_Life (Alvik) consists two videos: sunset and sunrise, taken in Alvik.
15 minutes for freedom
This work was planned to sell the 15 minutes of freedom to the users who are not living their own life.
Unstable Equilibrium
"Unstable Equilibrium" is an interactive device on which visitors stand and try to find equilibrium. The work is made by audience members in real time during the exhibition. When they align the device horizontally with the floor, the light underneath it turns off for a brief moment.

Eva Isaksen (Norway/USA) http://www.evaisaksen.com/
My work has always been inspired by nature: organic forms, cycles, seasons, land, water, sky, order, rhythm, repetition, growth, life, regeneration. The thin papers, which I print on, draw on, cut up, mix, are layered endlessly on the canvas. My work is about color, line, material, form, and space and about art as a process that always changes and grows.
Annette Hurst (Germany) http://www.annette-hurst.de
Boxes, cardboards, crumpled paper. Space' is crucial for all Annettes work.
Indirect drawing and structure – folded edges, paper wrinkles, chiseled and torn parts – all corresponding with architectural elements and pictorial use of ink.
Jean-Michel Crapanzano (multimedia artist) France/The Netherlands http://www.studiojmcrapanzano.com
Director- curator-founder of Metamatrix ArtLab Foundation. Artists engagement – social interaction – re inventing values, traditions & future – exploration of the impossible – discovery of the invisible empire behind reality. Through video, photography, performances and installations.

Anna Glynn (multimedia artist) and Peter Dalmazzo (biologist) from Australia http://annaglynn.com
Award winning Australian artist, Anna Glynn works with a palette of painting, drawing, photography, sculpture, writing, music, sound, installation, film making, moving image, digital animation and theatre. Glynn's art-practice has been inspired by working and collaborating internationally, including considerable time in Asia especially China, exploring different cultures and new materials.

Mayumi Okabayashi (Japan/Berlin) http://www.mayumi-o.com/top.html
In the cycle of my works, I transpose the internal and external and transform the infinitesimal to colossal! With networks, braids, lines grains and cells, I weave a new totality wholly incorporating even the blank spaces in between.
At the same time, I try to work spatially, and to transport the viewer into an imagined depth, which results from the alternation of form and formlessness, order and disorder, sheet and structure.
Emily Jay (USA) http://emily-jay.com
"Beautiful dreams. Beautiful pictures." Analogue photographer, professor, dreamer, coffee enthusiast.
Tressa Jones (USA) tressajones.com
Personal identity depends on the construction of a conscious story line of self: a compilation of liminal moments and of memories over time. Transition from a previous way of structuring identity, to a new way inevitably includes dissolution of order, an experience that is unpredictable, of discomfort, of waiting, and of transformation.

Anastasia Savinova (Sweden) http://www.anastasiasavinova.com/
Anastasia travels through cities across different countries, looking closely at the architecture of the culture that inhabits them. 'I take pictures of buildings, look into windows sneakily, go to local shops, flea markets and bars, watch everyday life — all this helps to build the feeling of the place,' savinova says. In identifying the key differences and similarities between the habitable spaces, savinova uses the collected visual material as the foundation for a series of large-scale collages, which integrate several images with dozens of associations into a single amalgamated architectural representation. 

Yumi Chung (Korea) http://www.yumichung.com
Yumi Chung explores the threshold between personal and public space through drawing, painting and installation. She has focused on semitransparent objects to contemplate a boundary between the inside and the outside in terms of the language of space. Her work comes from observations of the 'outside' – our surroundings within contemporary society. These observations provide the basis for her to then examine the sensitive boundary of the outer and the inner space.
Her paintings describe imaginary scenes based on her memories of observed surroundings. Furthermore, the virtual space created by the memory in the painting can be either strange or familiar and the combination of colours on canvas expands the synthetic space. On the other hand, her screen work, which is between visible and invisible, is a different practice as a more spatial approach.
Sunnstede (France)
Sunnstede is an entity experimenting in various mediums. Giving priority to the process, it lets its creations evolve and take on lives of their own.
Sunnstede is organic and synthetic, implosive and explosive, raw and transformed, structured and amorphous, electric and acoustic, perpetual and volatile.
Sunnstede currently explores the video medium through installation, short film and experiential video, where music plays a central role.
https://sunnstede.bandcamp.com
https://vimeo.com/sunnstede
Cory Oberndorfer (USA) http://www.coryoberndorfer.com/
Cory Oberndorfer is a contemporary artist who captures the nostalgic innocence of candy and sweets in a pop art style.
PJ Bruyniks (the Netherlands) www.pjbruyniks.nl
I construct things:
With love to use uncommon characteristics of materials, to figure out how to connect them, to play with tensions between fragile and rough or between sharp lines and undefined shapes.
Tiziana Abretti (Italy) www.tizianaabretti.com
Tiziana Abretti (Italy, 1982) lives and works in Bologna. She got a master degree in Visual Arts, at the Academy of Fine Arts in Bologna. In 2012-2013 she was Lucy+Jorge Orta's artists assistant in Paris. In 2014 she was Artist in Residence at Mino AIR in Japan and in 2015 she was invited at PAS_Progetto Atelier Sardegna AIR in Italy. Her projects are intimately linked to the place where she works. She addresses issues related to the connections between memory and the environment's elements (natural or cultural). She works with installations, community engaged art, drawing and textile art.
Ben Giles (Great Britain) http://benlewisgiles.format.com
Nature, metamorphosis, light, colour, collage,collaboration, juxtaposition, repetition, excitement, evolution, manipulation,music, television, improvisation, participation and seduction are all components in my practice.

Unnur Andrea Einarsdóttir was born in Reyjavik, Iceland in 1981. She graduated from the Icelandic Academy of the Arts in 2005, with a B.A. degree in Fine arts. Since graduation her work has mostly been focused on videos, performances and installations, frequently using music as a central factor in her work. She has taken part in numerous exhibitions and art related events in Iceland as well as her work has travelled considerably and has been shown in about 30 countries around the globe. Apart from working as an artist, her twin passion is music and since her early twenties, she has been singing and performing with numerous bands and musicians. The last years however she has been focusing on producing her own music and is soon to release her first solo album under the artist name Prince Heka as well as working on an acoustic project when time allows.
Unnur Andrea is currently living and working in Berlin.  www.unnurandrea.net
Gerber Matthys. (Australia) Born in the Netherlands in 1956, Gerber moved to Australia when he was 16. He is described on the exhibition room leaflet as a "Sydney artist" rather than, say an Australian artist or just a painter. The location is important because Gerber's artistic emergence in the 1980s coincided with the first flowerings in Sydney of what we now call postmodernism. Gerber is a deft painter who deliberately makes work in an array of contrasting styles. From photorealism to fluid abstraction, portraits and still lifes, Gerber's interests remain wide-ranging and his approach incessantly experimental.
Suzy Faiz (Australia)
Suzy Faiz' work addresses the materials, conventions, styles and histories of painting. It attempts to extend the traditions that it emerges from. She creates paintings as they allow for the continuation of notions of freedom; something that is significant in both art and life.
Suzy Faiz' work deals with recent contemporary attitudes towards abstraction and can be seen to be working within and against this framework by experimenting with different techniques and solutions within the practice of painting.    www.suzyfaiz.com

Eve Kalyva (Greece, the Netherlands) is an art critic and a writer. She works on the relation between art and politics, conceptual and contemporary art, multimodality and discourse analysis. She has worked as lecturer in Europe and Latin America, and collaborated with art institutions as curator, critic and artist in residence. She has published on art criticism and theory, philosophy, social semiotics, Latin American studies, new media and visual culture.
http://thinkingmuseum.com/about/our-team/eve-kalyva/
Christos Physentzides (Greece, the Netherlands) is a game designer and has a MA in History and Theory of Art. In Messen he is working together with his partner Eve Kalyva.
Signe Christine Urdal (born 1979, Norway) is a visual artist based in Stavanger. She graduated from Oslo Photo Art School in 2004, following a bachelor degree in Anthropology and History of Art (2006) from University of Oslo.
Urdal's work portrays peoples' inner life and tells their everyday stories and struggles, revealing a genuine interest in the human condition. Urdal mainly works with photography, video and audio, often assembled into a holistic artwork. Identity is a recurrent theme in Urdal's work, and the anthropological perspective has led her to dig deeper into our own community in terms of visual representation. Who am I? How do I act in encounter with others? How does the public sphere provide space for differences or similarities? How do cultural codes affect the way we look at ourselves and the world? Urdal's lens strives to unveil (and explore) the individual`s presence in hers or his own life as well as in encounters with others. Her photographs expose shifting, often vulnerable states beween dreaming and longing, while still by means of rendering the subjects with the greatest dignity.
Signe Christine Urdal debuted at the juried West Coast Exhibition Vestlandsutstillingen `We are the chosen ones´ in 2007 curated by Linn Cecilie Ulvin. www.scurdal.com
Maja Ingerslev (Danmark) www.majaingerslev.com
My works are characterized by a varied use of materials and media.
I work with: photography, video , animation, installation, sculpture , drawing, artists` books and paper cuttings – and in the interaction between these media. I am fascinated by the impossible. The works lie in the border space between reality and imagination. I work with change through work with; perception of shape and scale, space impact on the state of consciousness, the living expressed in movements and processes in nature.
Maja´s stay in Messen is supported by;
Kong Olav V's Fund
Nordic Culture Point; Mobility Funding http://www.kulturkontaktnord.org
Kim Sky (Korea/New York) www.skykim.net
Producing art is a way for me to narrow the gaps between my ego and inner self. This 'self' is dominantly controlled by the mind and often tricks me into valuing what I am not. I deal with these conflicts on both a consciousness and unconscious level in my work; I create a dimension of stillness, ironically through movement. I use dense patterns as a tool to illustrate the life cycle and to capture the silence of a solid stone under microscope. You'll be surprise to see that there is a lot of movement going on inside of this stillness. I simply lay out the whole process of my struggle on a piece of paper.

Marine Schneider (Belgium) www.marineschneider.com
Marine Schneider (1991) was born and raised in Brussels, Belgium where she grew up surrounded by art, books and music. From a very young age, Marine loved drawing so much that she told anyone and everyone with ears that she'd never stop.When Marine turned 18, she embarked upon a long journey to North America. The sights and sounds of the Rocky Mountains made deep impressions that gradually filtered into her drawings and that keep inspiring her to this day. When the Colorado adventure had come to an end, Marine returned to Belgium where she began to study illustration at LUCA School of Arts in Ghent. In need of some fresh air and wide open spaces, she set off on another adventure to beautiful Bergen, Norway. At the Bergen Academy of Art and Design she discovered a passion for printmaking.
In June of 2015, she graduated from LUCA with a BA in fine arts.
Check out their websites, and (!) our online documentation on: doc.khmessen.no