Messen Kunstpark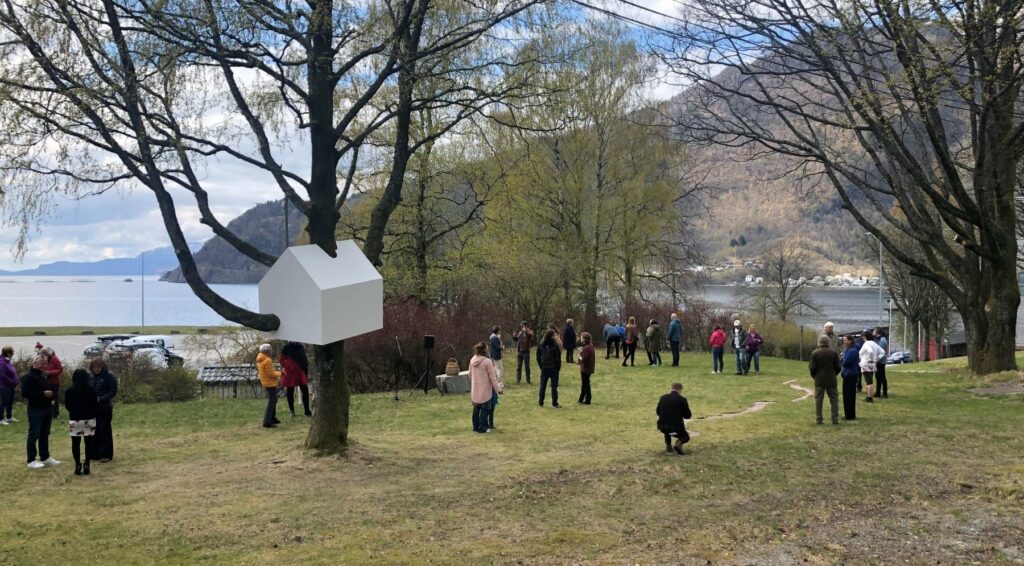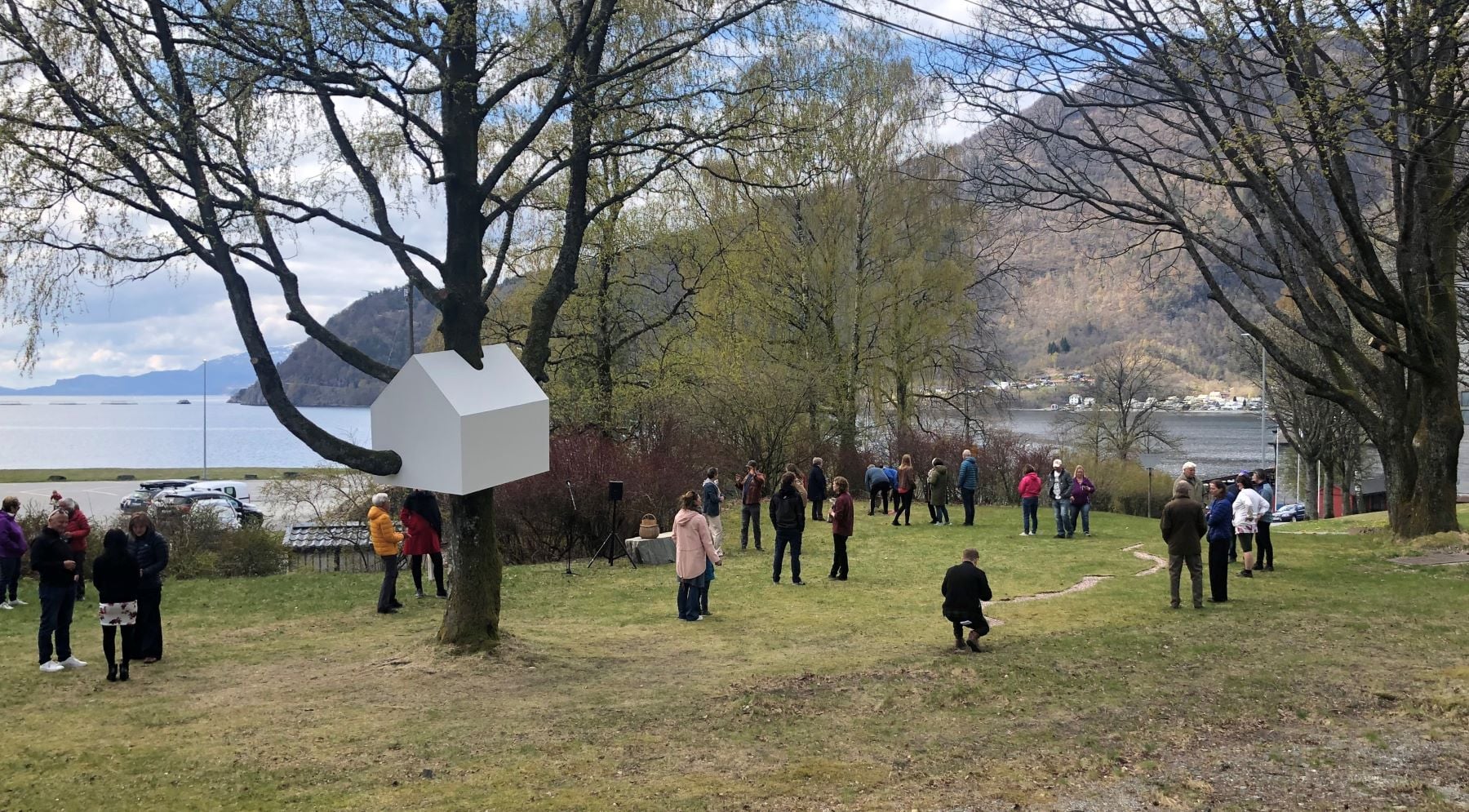 Messen Kunstpark
– mellom fjell, fjord og draumar –

Messen Kunstpark er ein visningsstad for temporære kunstverk, mellom fjell, fjord og draumar.
Her får kunstnarar ein arena for utprøving og eksperimentering, nye utfordringar og ny innsikt
Messen Art Park
Located next to the artist residency KHMessen in Ålvik Messen Art Park is a small park for temporary art installations.
The Messen Art Park project group invites artists to participate by making a new work for the Art Park. The work process and placing artworks/installations has started in April 2021. The works will be exhibited in the park for at least one year.
View page:
Kunstpark 2022
---
For the second year (2022) three artists are invited to participate:
Sjaak Langenberg & Rosé de Beer (NL)
https://www.sjaaklangenberg.nl/index.html
http://doc.khmessen.no/projects/sjaak-langeberg-rose-de-beer-the-nederlands/
Click on the photo to see the work process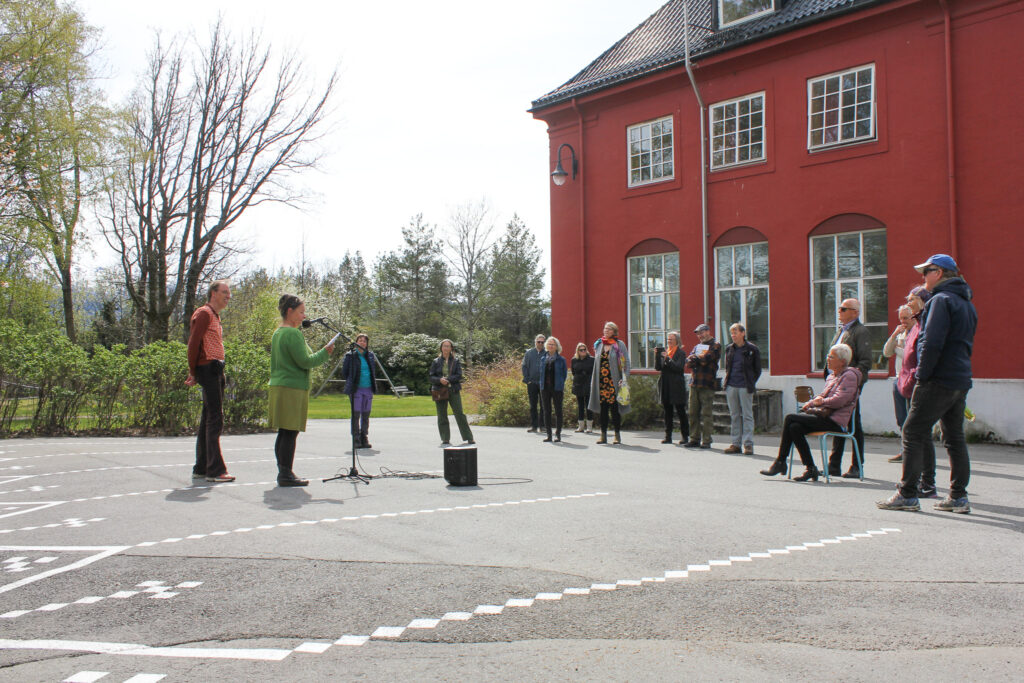 ---
Wim van den Toorn (NL)
http://www.wimvandentoorn.com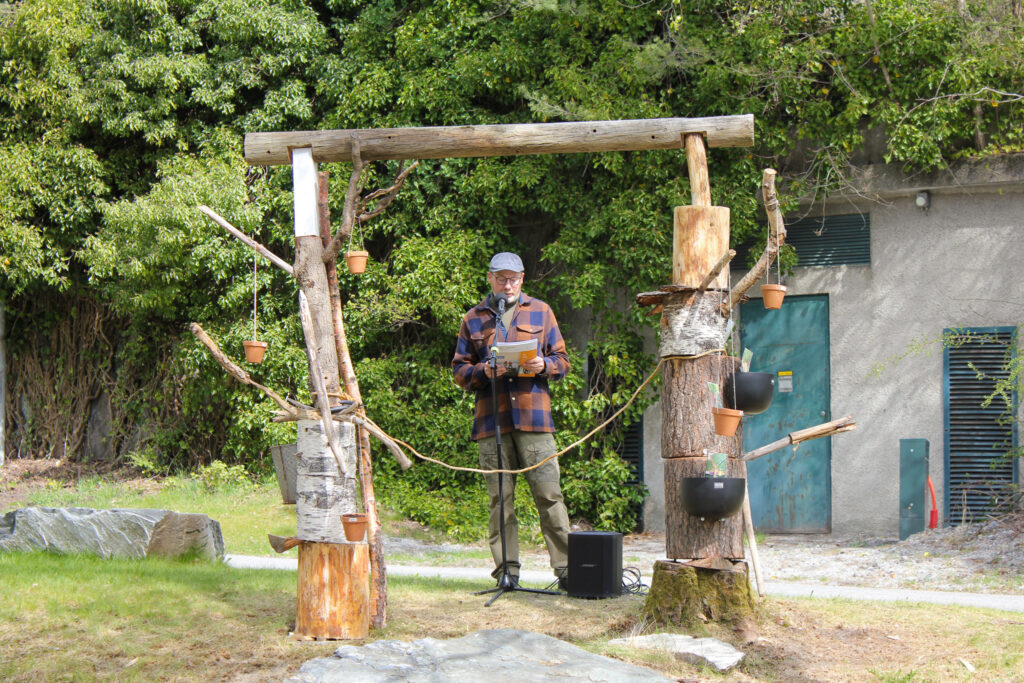 ---
Reinhart Haverkamp (De)
https://reinhardhaverkamp.com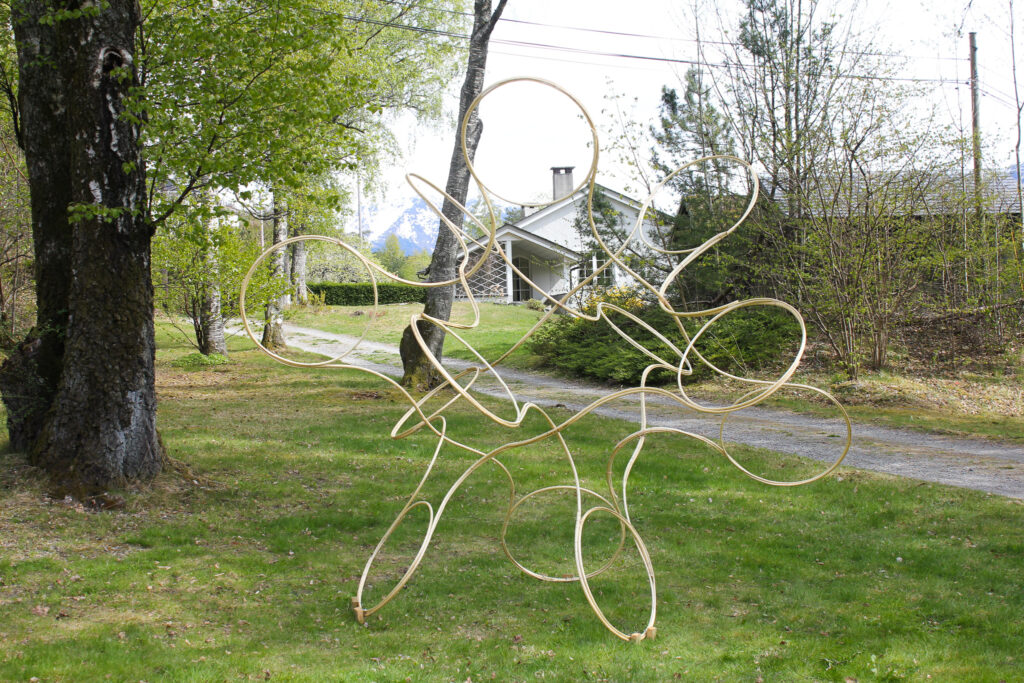 «Epleblomstring i Hardanger» av Reinhart Haverkamp.
---
Video of the opening made by: Fotograf Ingerid Jordal.