Artists 2019
Artists who are staying at Messen in October 2019:
Sandra Kruisbrink / Drawing / the Netherlands  https://www.sandrakruisbrink.com
Sandra Kruisbrink takes a special place in Dutch drawing with her delicately drawn landscapes. Her works on paper look light and open, but they are very elaborate and arise from a very labor-intensive process.
She uses not only pencils, but also brushes, tempera and knives to process the paper. She works precisely, draws fine lines and is visibly interested in craftsmanship.
Kruisbrink draws her inspiration from nature, in which mountains and trees predominate in her recent work.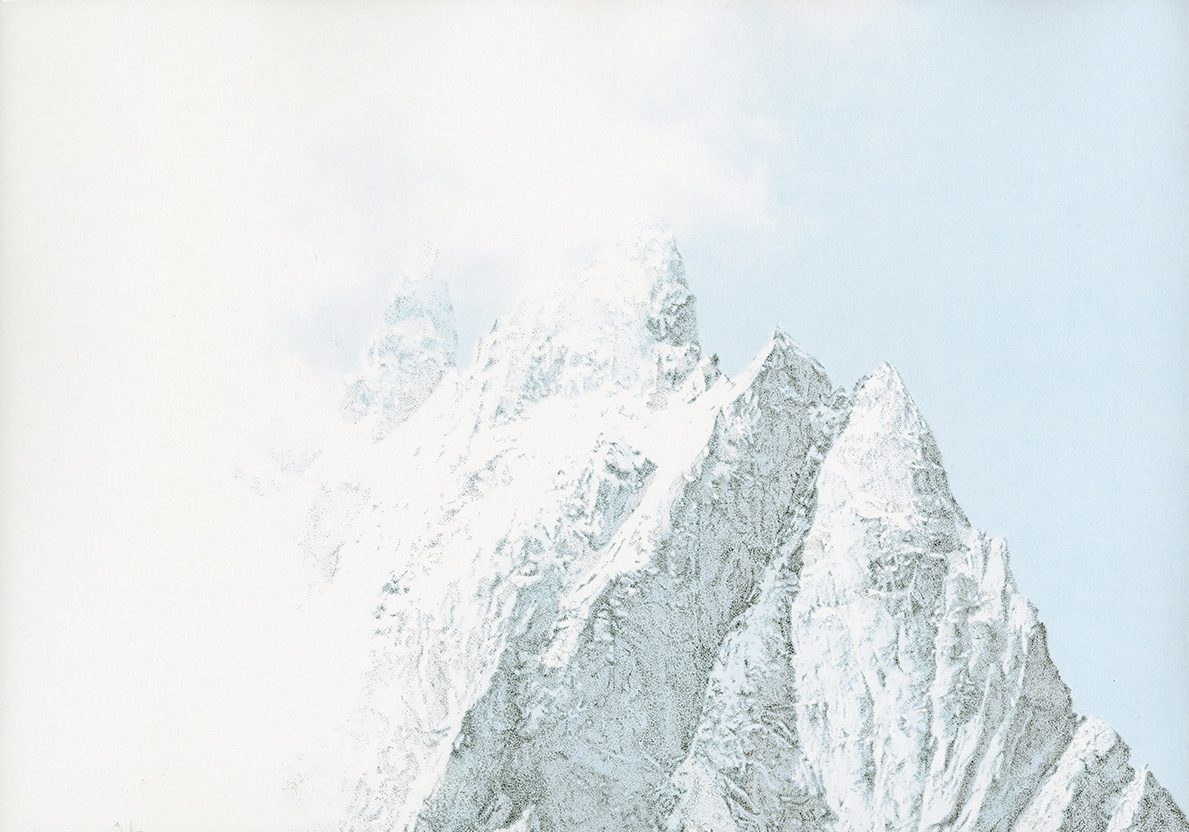 *
Heike Endemann / Sculptures / Germany  http://heike-endemann.de/
For my sculptures, I mainly use wood. Various kinds of trees present material with the most different colors, structures, surfaces, and smells. This is important because first contact with the wood decides the relationship that I build with an evolving piece of art. In the process of working it, further characteristics emerge.
They depend on the age of the tree, its origin, the part of the tree…, there are differences in the hardness, elasticity, fiber length, content of resin, drying behavior or so-called blemishes. Therefore, every single piece of wood is unique. In my work I try to emphasize these individual characteristics and to integrate them into the artistic process.
Because of my background in biology, it is important that through the changes in form, surface and/or color, the organic origins of the material are still present.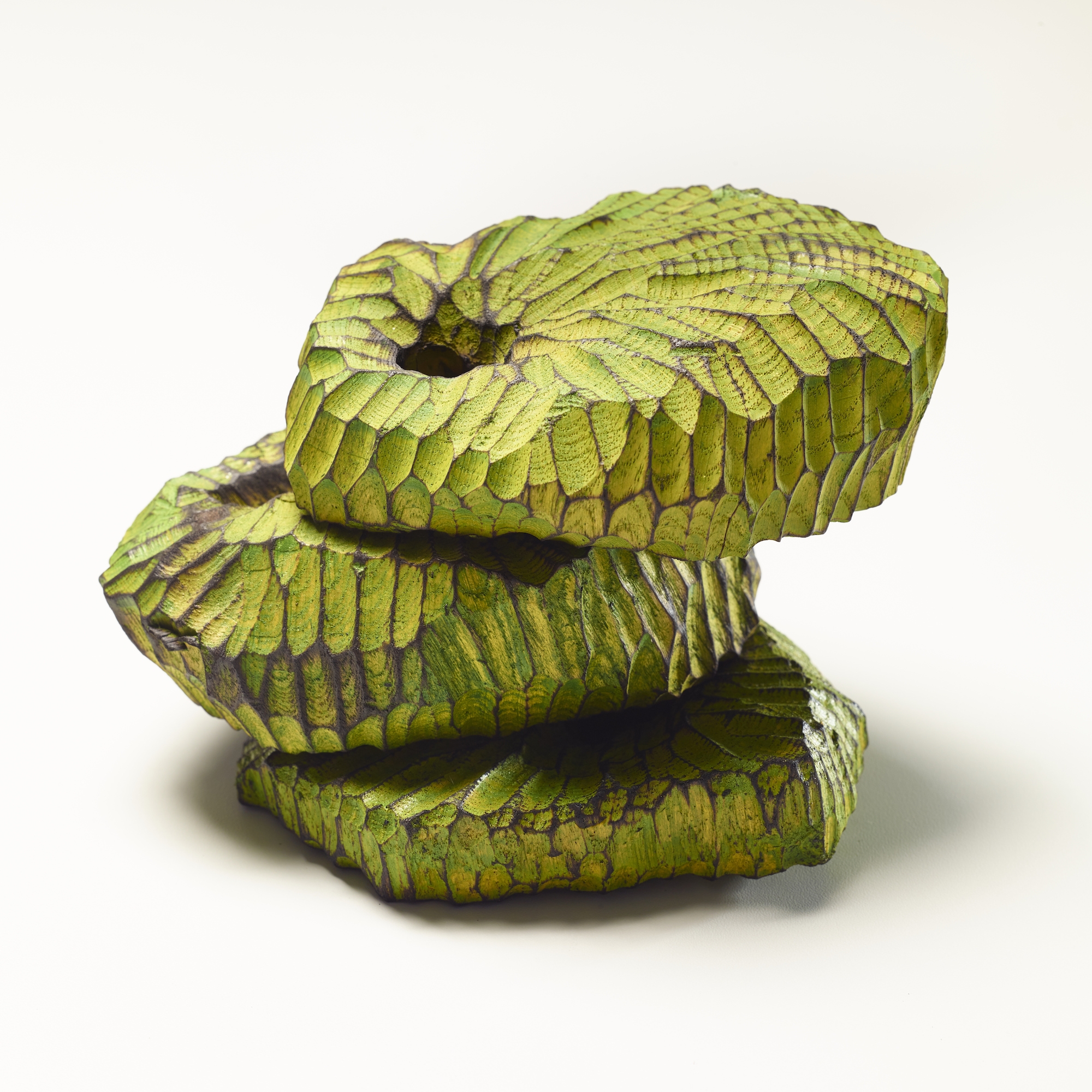 *
Sandra Blichert Christensen /visual artist / Danmark  http://www.sandrablichert.com
Through drawing, printmaking, collecting, ceramics and woodwork Sandra is exploring personal narratives and memories.
She received her MFA at the Art Academy – Department of Contemporary Art (MA), Bergen, Norway.  She received her BFA from the Department of Fine Arts at the Gerrit Rietveld Academy, Amsterdam and the Finnish Academy of Fine Arts, Helsinki.
It could be said that I am an everyday traveler. But I am not a real traveler and will never be, since the strong desire for something that is still unknown makes me keep looking for wonder, the moments and true beauty of life, every wonderful thing one unexpectedly comes into contact with, that causes an unexpected turn or smile during your day.
Between the strange, the familiar and the search for myself, I am looking for stories from far away or nearby, and in the meantime I am waiting for the appearance of the unknown. I observe and collect the slightly unreal, always with a focus on the smaller things – to take the time and stop and amaze myself, instead of always running forward.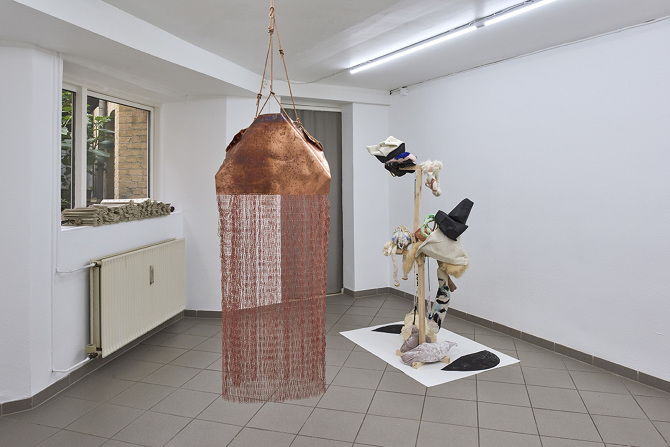 *
Silke Panknin / Photography and installations / Germany   https://www.silkepanknin.com
Silke Panknin lives and works in Berlin. She studied sculpture at the Academy of Fine Art in Stuttgart and fine art at the ENSAV (École nationale supérieure des arts visuels la Cambre) in Brussels. From 2002 to 2004 she was active as a founding member in the exhibition space Shedhalle Tübingen e.V. In 2004 she curated the exhibition body images and projections.
»In my works I refer to spaces and places. My works represent a form of marking that reflects personal perception and staying on site.The unifying element of my submitted works is that they disappear completely after a fixed period of time, without any exhibitable objects remaining as testimonies of the action. The temporary character of these interventions focuses on the moment when all aspects fit and cannot be repeated. As a consequence, the documentation remains and the non-documentable are the personal experiences.In recent years, photography has increasingly become the means of my representation. In the work »borders« I use it exclusively as a medium for documentation. In the portraits of a landscape, it becomes the medium for investigating recurring formal references such as the horizontal and vertical. My  work »tabula rasa« uses photography as a medium of reflection.«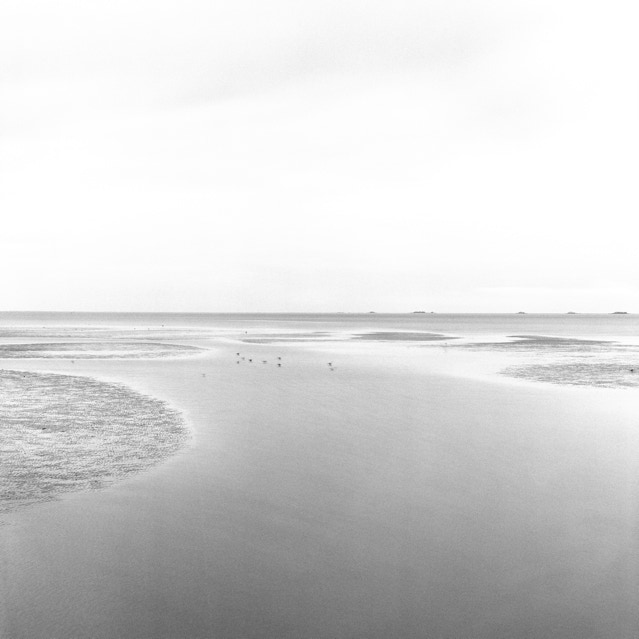 *
Sidsel Bonde / Danmark / visual artist.   http://sidselbonde.com
Sidsel is a visual artist and a graphic designer. She studies in 2019 at the University of Bergen, The Art Academy – Department of Contemporary Art (MA), Bergen, Norway. And in 2015 at the The Royal Danish Academy of Fine Arts, School of Design, Visual Communication (BA), Copenhagen, DK.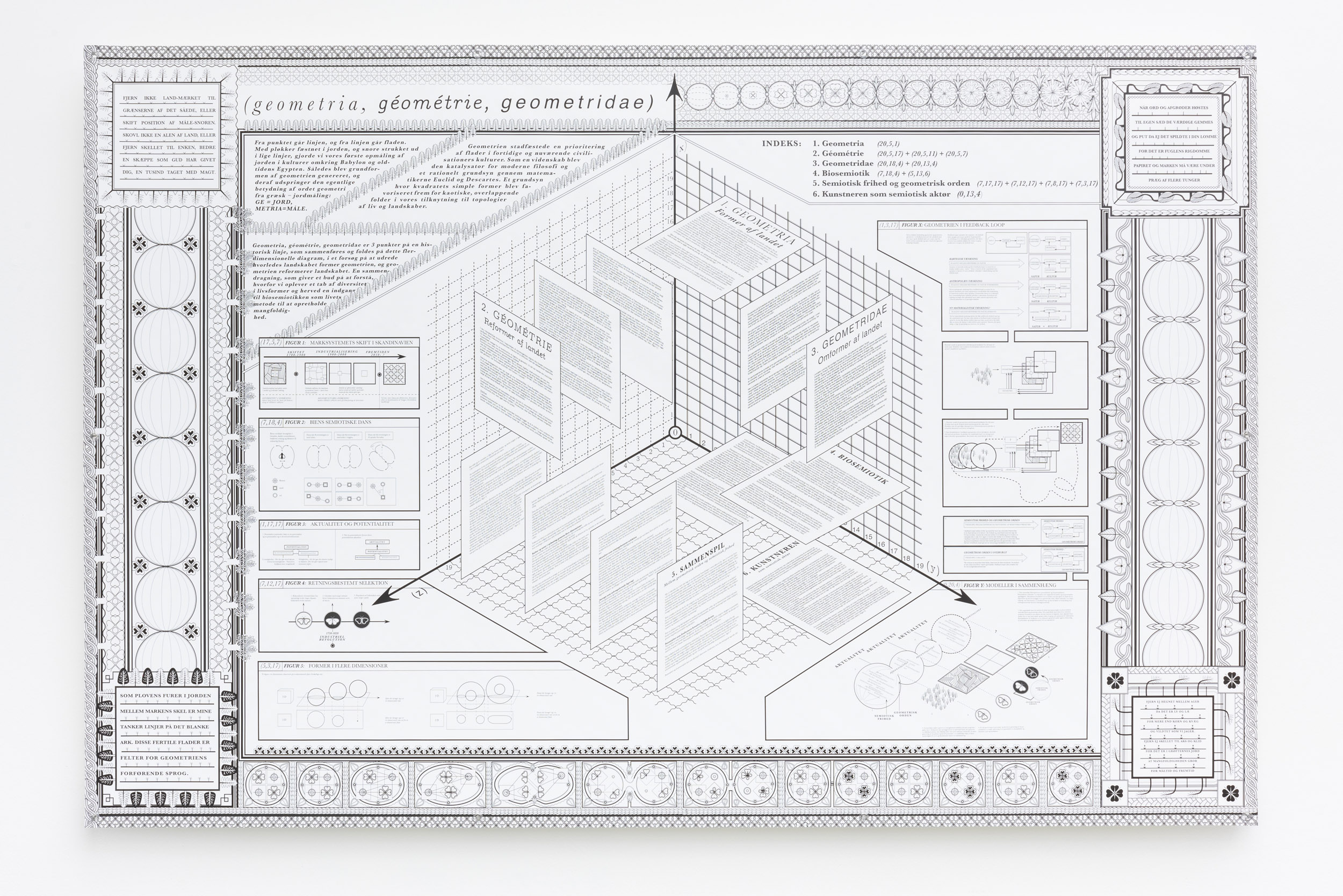 *
---
Artists who were staying at Messen for a one- up till three months stay between January and Oktober 2019.
*
Paul Burn / sculptor and painter / Germany   http://www.paulburn.net
One of my persistent intentions is to reveal the symmetry that human's actions possess with other creatures and to natural phenomena. I wish to reveal the primal aspects of human action as it is in accordance with the laws of nature. I wish to take a rationalist and objectivist desire to experiment, to expose and reveal without an agenda of what the final forms look like.
This is countered by an intuitive, formalist approach to art making, fueled with a romanticist aesthetic. I tend to use found objects and abject, discarded debris and trash. More than an ecological concern, it is an economic way of finding a source material that is ubiquitous and abundantly available, where the materials' past uses also fill them with residue, history and meaning.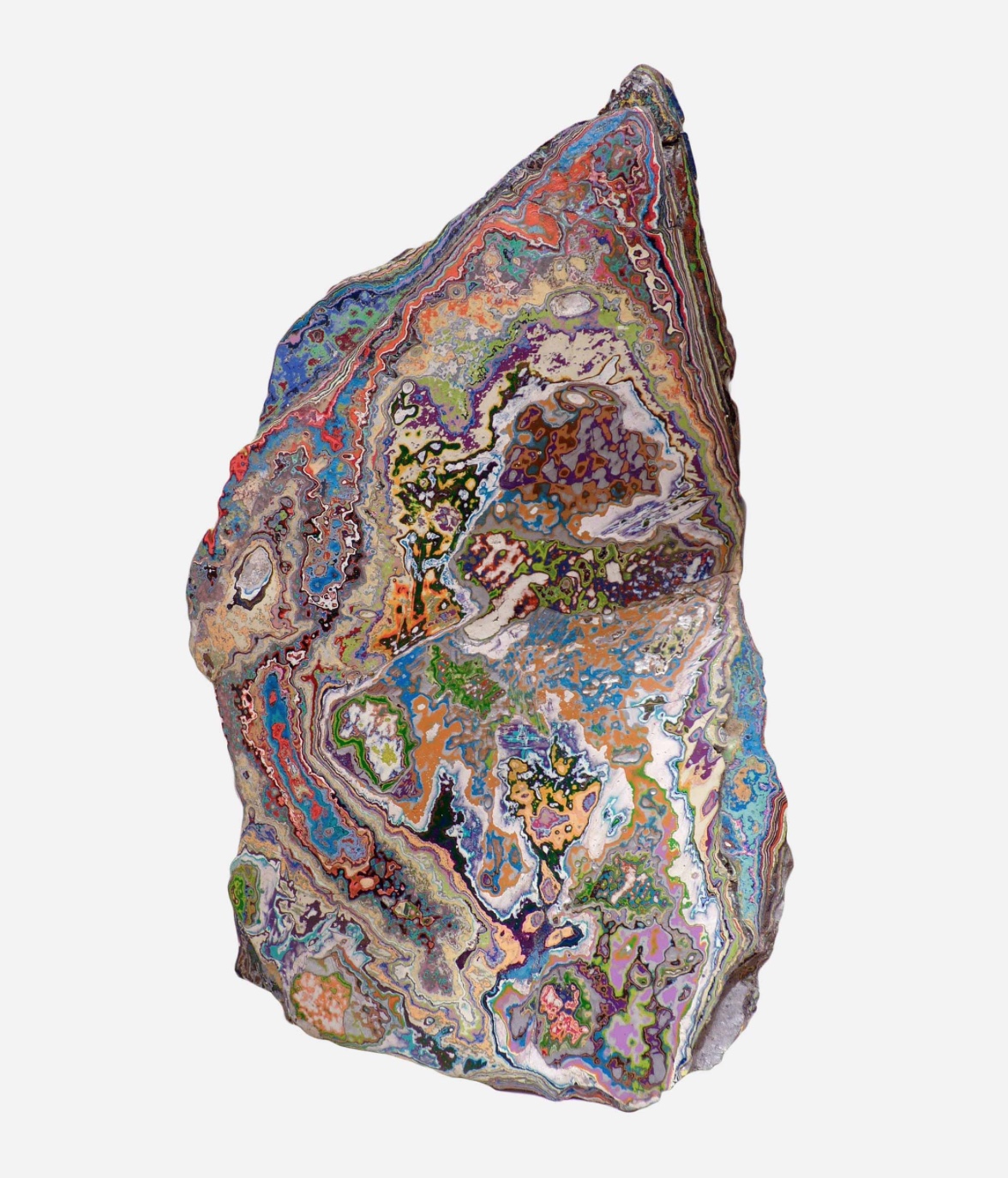 *
Anastasia Savinova / multidisciplinary artist / Sweden.  http://www.anastasiasavinova.com
Born in 1988 in USSR, since 2013 lives and works as an independent artist in Sweden. A former architect, she holds an affection to places of habitation, structures and maps. Her work documents something incorporeal – spirit of places she happens to experience. A keen  hiker, she is deeply moved and inspired by being in the wilderness. She seeks to hear the landscape: does it speak like a father, a friend, a sister, a lover, or all of the above and more? A human being, she has an intrinsic interest in our bodies, connections with each other, ourselves, Nature and the Universe. In her diverse practice Anastasia balances photography, collage, drawing, painting, text, video, performance and work with found objects.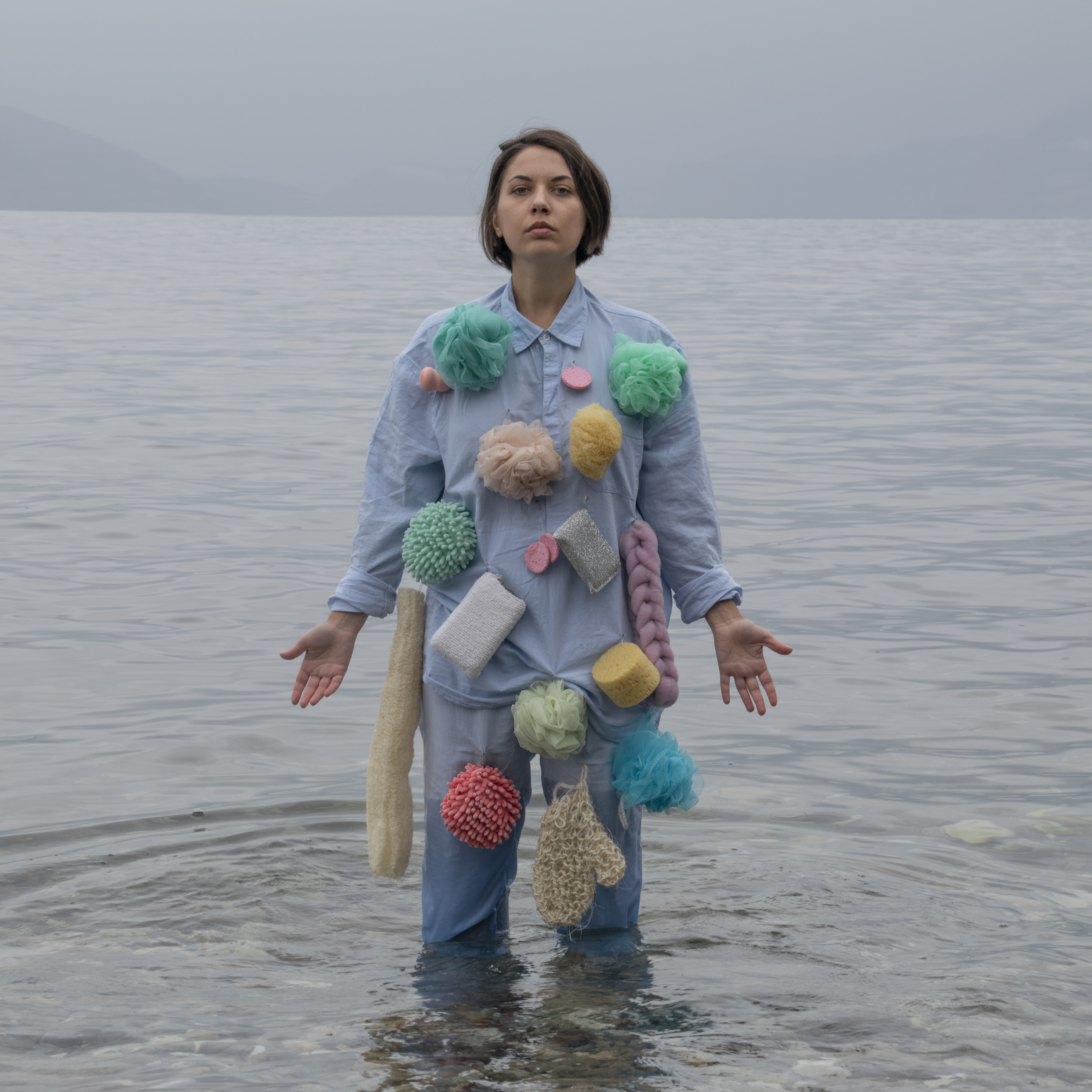 *
Carmi Weingrod / visual artist / USA   https://carmiweingrod.com
Mixed-media artist who combines relief printmaking, painting, and drawing to create large mixed-media works on paper and fabric. She also creates temporary installations. Examples include Silk Bridge, a graphite rubbing on silk of a 14-ft wooden bridge deck; Triangle Arch, a paper-covered stone arch in Cappadocia, Turkey inspired by ancient Hittite symbols and attached with wheat paste; and Tough Love, a Storefronts Seattle installation in South Lake Union that combines meadow-aged, nature-sculpted plywood with collaged artist-made papers. Based in Seattle. Her work has been included in local, national, and international exhibitions including the International Print Center of New York (IPCNY), Currents in Printmaking, and the National Monotype and Monoprint Exhibition.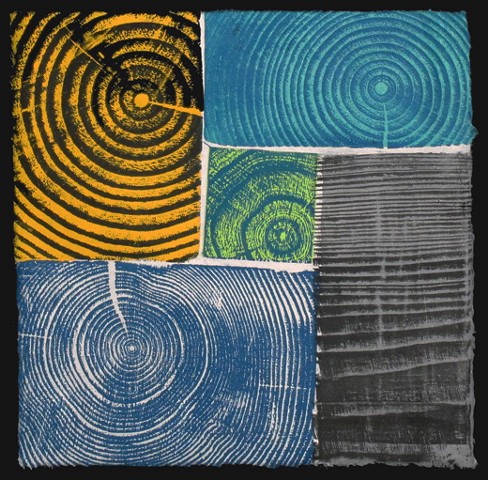 *
Ville Tanttu / film director and visual artist / Finland  http://www.villetanttu.com
Ville Tanttu is a film director, visual artist and cinematographer. He works for drama, documentary films, music and photography. "In this series of photographs, I'm looking for means to manifest images that are born within me; an expression of an inner observation. The vision and the idea are visualised through photography. At KHMessen he will work together with his partner Anastasios Strikos.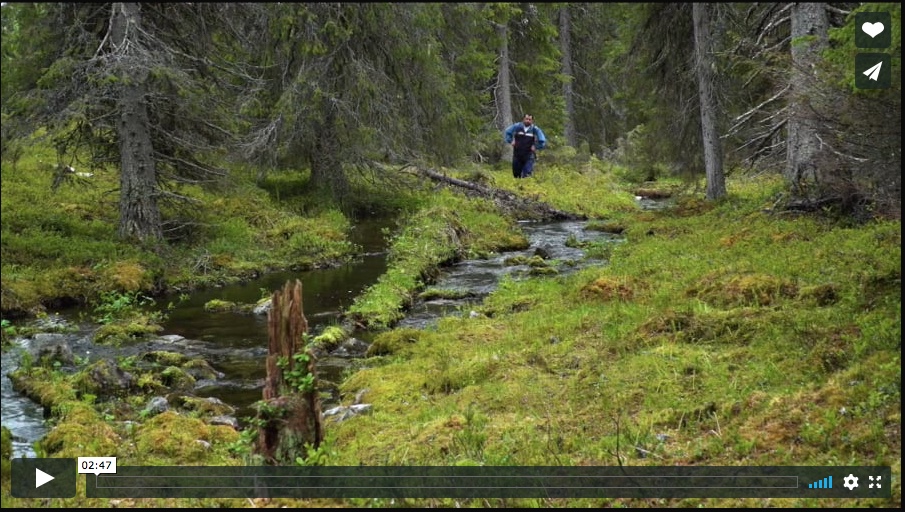 *
Anastasios Strikos / Musician composer / Greece    http://www.strikos.at
Anastasios was born in Athens, Greece, where he studied piano, music theory and languages, as well as theatre studies at the University of Athens. He was introduced to the art of orchestral conducting by Miltos Logiadis.
He studied at the Academy of Music in Würzburg, Germany with Prof. Dr. Hermann Dechant (Orchestral Conducting), Prof. Jörg Straube (Choral Conducting) and Prof. Peter Falk (Opera).
Anastasios Strikos has a reputation for inspiring young opera ensembles to high levels of performance. Rossini's Cambiale di Matrimonio with Corfu Chamber Opera / Opera dei Giovani and more recently Adolphe Adam's Le Toréador in the Homerion Cultural Centre of Chios were received with great enthusiasm. Another highlight was the Concert Series "Bravissimi", an Opera Gala for Young Opera Soloists, initiated by the Athens Chamber Opera. After a concert broadcast live on the radio the project was repeated in the Athens Megaron with the Greek Radio Symphony Orchestra and Choir with twelve soloists.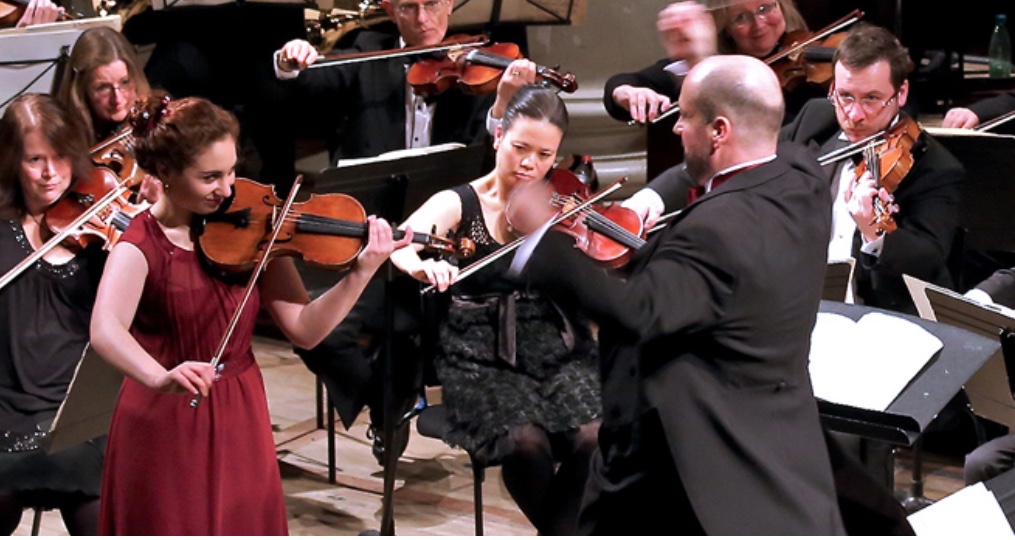 *
Maya Økland / Norway / photography.  http://www.mokland.no
Maya Økland is an artist and a curator. She holds an MFA in photography from the Bergen National College of Arts, 2005. She has exhibited in galleries such as Telemark Kunstsenter, 2018; Kreuzberg Pavillion, Berlin, 2015; Gallery Toolbox, Berlin, 2014; BOA, Oslo, 2013; KNIPSU, Bergen, 2012; Galleria Huuto, Helsinki, 2011; Sermermiut, Greenland, 2010; Litteraturhuset, Oslo, 2009; 0047, Oslo, 2008; Oslo Kunstforening, 2007; Hasselblad Center, Sweden, 2006. From 2010 to 2015 Økland co-founded and co-curated the artist run gallery KNIPSU in Bergen, Norway.
*
Kjersti Lande / Norway / visual artist.   www.kjerstilande.com
Kjersti Lande educated at the Oslo Academy of the Arts and the Bergen Academy of Arts and Design. She has also studied at Oslo Art School and Aesthetics at UiO. She has participated in several group exhibitions.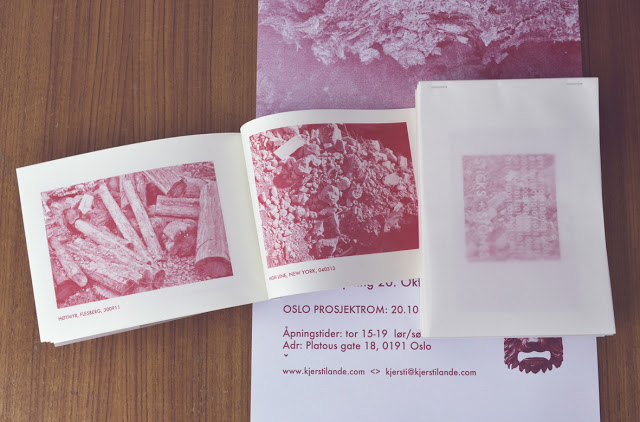 *
Lucia Veronesi / Italy / visual artist.  http://www.luciaveronesi.com
I am working with painting, collages, videos, prints, photos, drawings. As far as videos are concerned, I make use of stop motion and add overlapping collage and paintings that modify the images and reveal suspended and multi-layered atmospheres.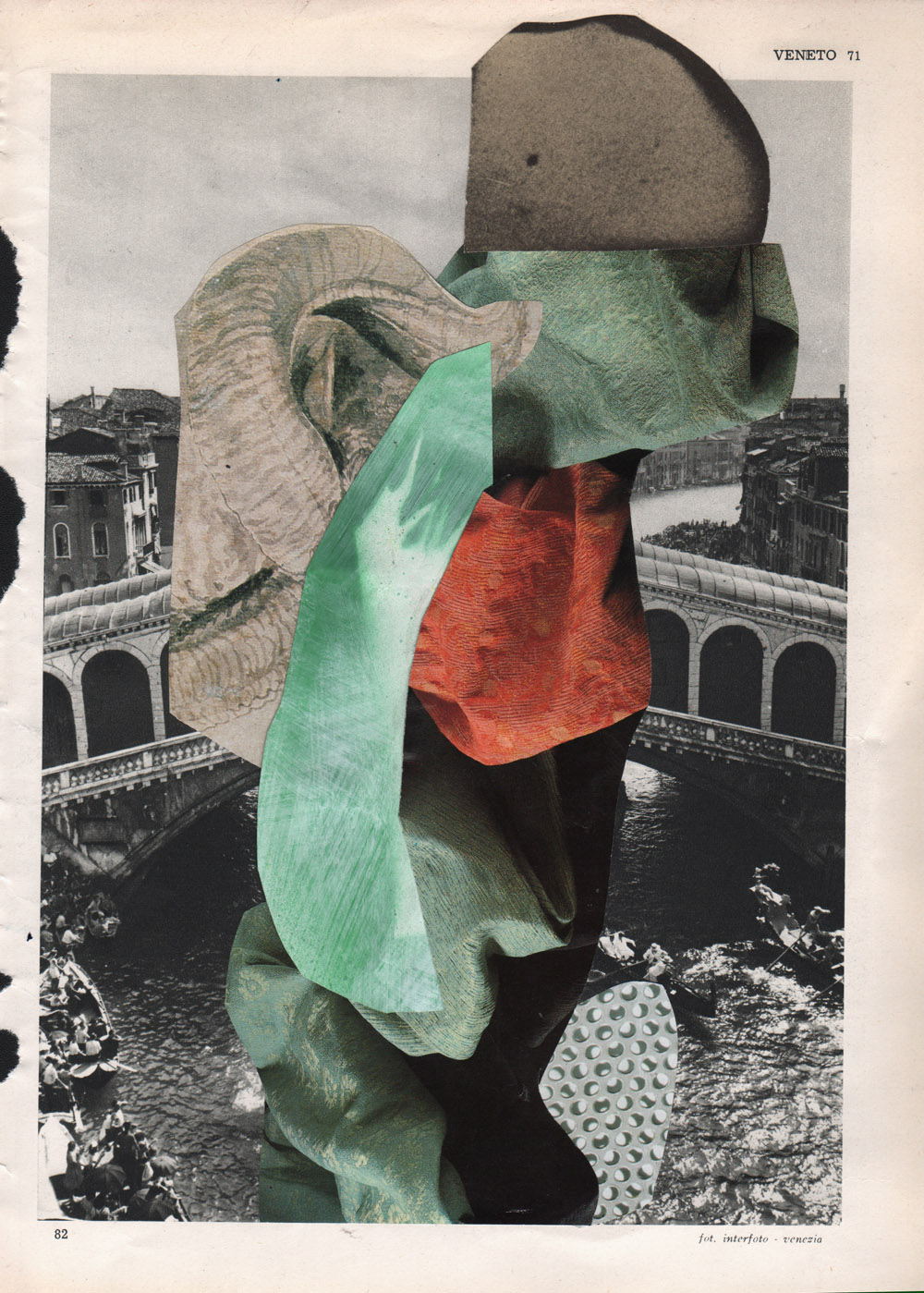 *
Iris Blauensteiner / Austria / Filmmaker. https://www.irisblauensteiner.com
Iris Blauensteiner works as a filmmaker and author. She studied ´Art & Digital Media' at the Academy of fine Arts Vienna and Film- and Theatretheory at the University of Vienna.
Since 2004 she is making films, especially in the fields of writing and directing. Her films, the latest "the_other_images", "Rest" and "Sweat", were screened at international festivals. 2016 her first novel "Kopfzecke" was published by Kremayr & Scheriau. Since 2010 shorter texts were published in anthologies and literature magazines. She is a member of the Golden Pixel Cooperative.
*
Barbara Höller / Austria / visual artist.  https://www.barbarahoeller.at
Born 1959 in Vienna, Austria. Working in the fields of Painting, Objects, Installations and Digital Art Prints." Barbara Höller's art revolves around the aesthetic of support. Material is not explored because it is esoteric, as with Beuys, or revolting, as with Dieter Roth, or referential, as in the serialization of Minimalism. Material is available because its supporting function has been put on standby …" (Rainer Metzger, 2001)
*
Kala Pierson / USA / Composer. kalapierson.com
Kala Pierson's music is vivid, full-throated, and rooted in the joy and urgency of communication. Whether writing boundary-pushing music for The Crossing and American Opera Projects, installing audio in an abandoned fortress, or performing endurance art at the Guggenheim Museum, she works from her own meditative and sensory/sensual experience, producing deeply embodied music that challenges while luxuriating in the performers' best qualities. Kala's music has been performed in 35 countries on six continents, widely awarded and commissioned, and published by Universal Edition.
*
Ingrid Simons / the Netherlands / Painting and printmaker.  https://www.ingridsimons.com
I am interested in deconstructing the landscape and reconstructing a new, physical, raw reality of my personal experience, of the land and her essence. This process is my contribution to the historical narrative of landscape painting. It is important to me to continue this narrative, because I believe in the potential to understand our human nature through the investigation of our relationship with our environment.
Simons work is at the moment on show in Italy at the exhibition "Water & Light", Biennale Le Latitudini dell'Arte, Palazzo Ducale, Genua and her graphic work is on view in Portugal at the 4th Global Print 2019 International Douro Biennial (PT). In 2016 she was granted the Stipendium Established Artist by Mondriaan Fund, Amsterdam.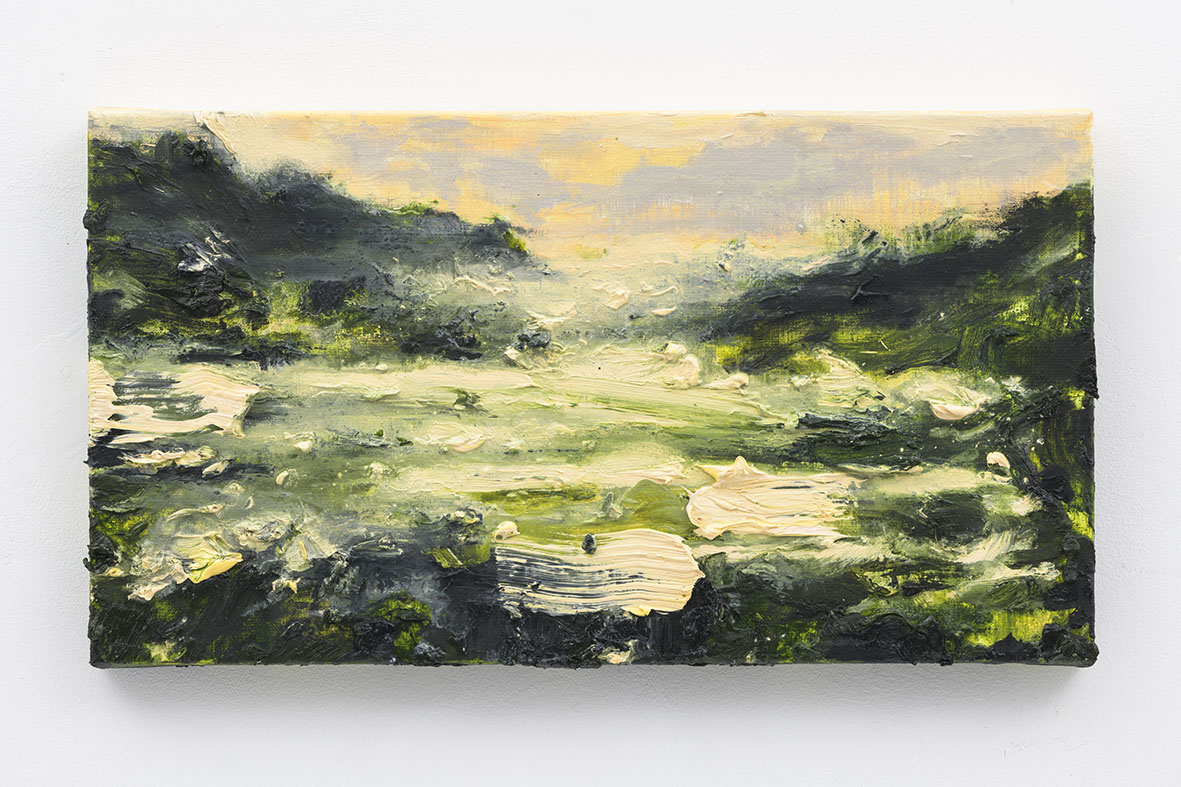 *
Dabal Kim / South Korea / visual artist.  www.desertartproject.com
Artist Dabal Kim is known for imbuing her works with fragments of her consciousness and memory. Her art is full of surrealistic metaphors that can at once be viewed as modern sarcasm or as portrayals of her dreams.
Dabal is staying at Messen together with her partner Dong Hun Sung.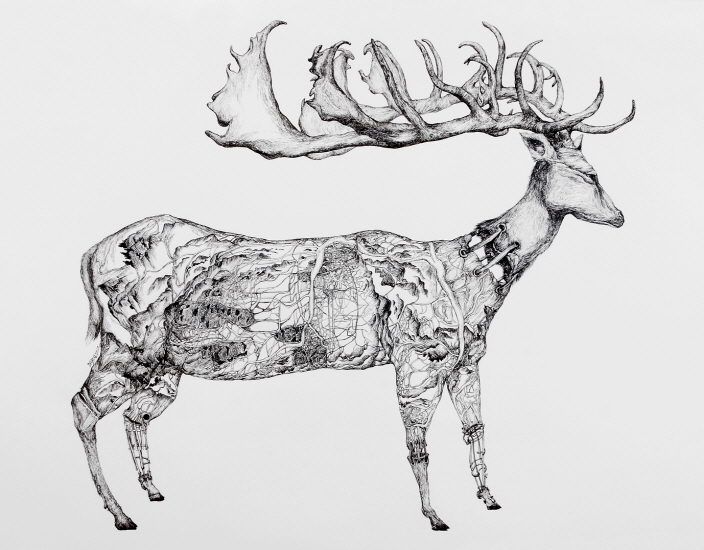 *
Dong Hun Sung / South Korea / sculpture.  www.koreanartistproject.com
The works of sculptor Sung Dong-hun's throw sharp questions that transpiercing the contradictions of contemporary society. He has spent over 25 years smelting metal in blast furnaces to form shapes of various creatures which carry a sense of weight in physical and semantic terms.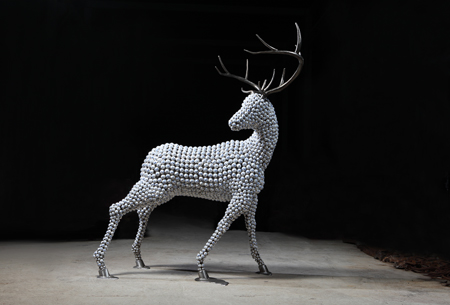 *
Catherine Sheedy / Canada / Sculptures, objects and jewelry  www.catherinesheedy.com
Artist in the field of contemporary jewellery art, Catherine Sheedy graduated from the Cégep Limoilou crafts Techniques in Quebec city. Since then, she has developed her technique and followed courses and workshops of artistic development, participated in many exhibitions and won several Awards including the Steel Trophy Award, 2013, the Metal Arts Guild of Canada, and on December 7, the Jean-Marie-Gauvreau Award, thanks to her collection ICARUS. With a $10,000 scholarship, this Award is the most prestigious distinction given annually by the Conseil des métiers d'arts du Québec to a professional member of the CMAQ.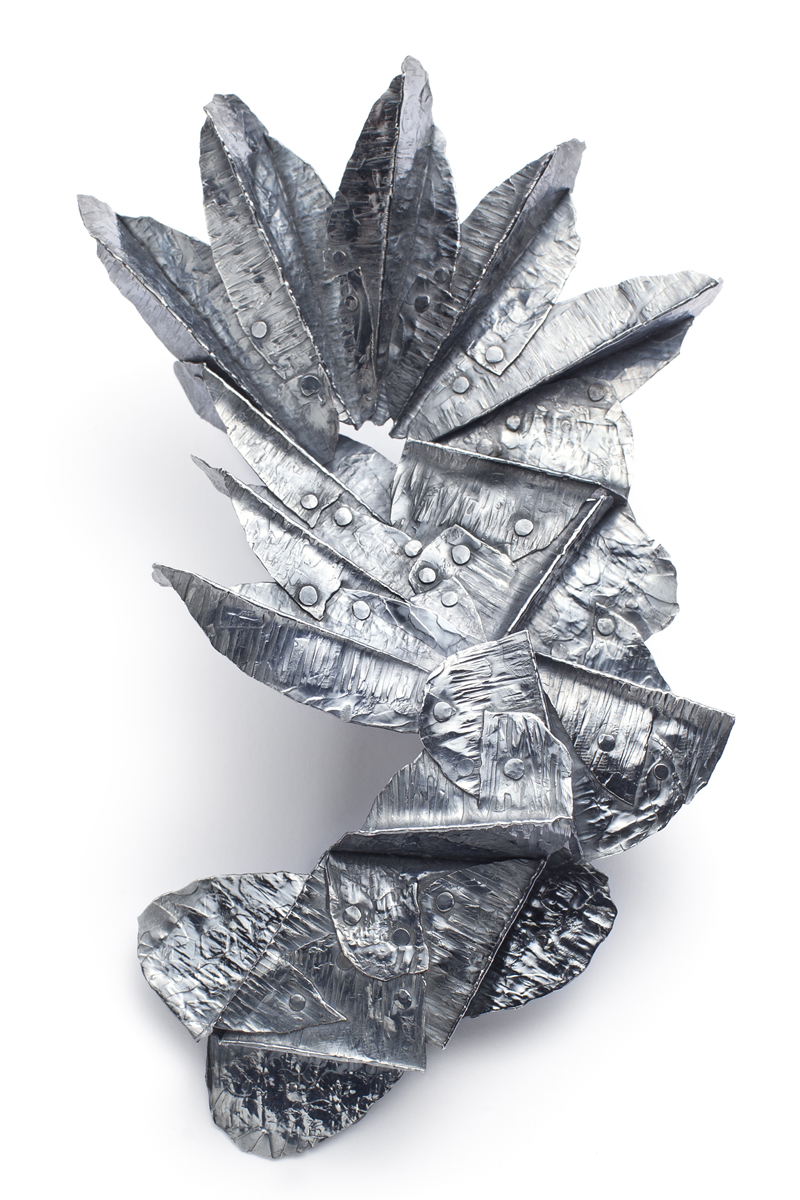 *
Adi Hoffman / Israel / Painting  www.adihoffman.com
Adi graduated from the San Francisco Studio School of Drawing, Painting, Photography & Mixed Media in San Francisco California. From 2007-2008 she studied at the Hatahana Studio for Figurative Arts. Tel-Aviv Israel. Master Class: Aram Gershuni; Ran Tenenbaum.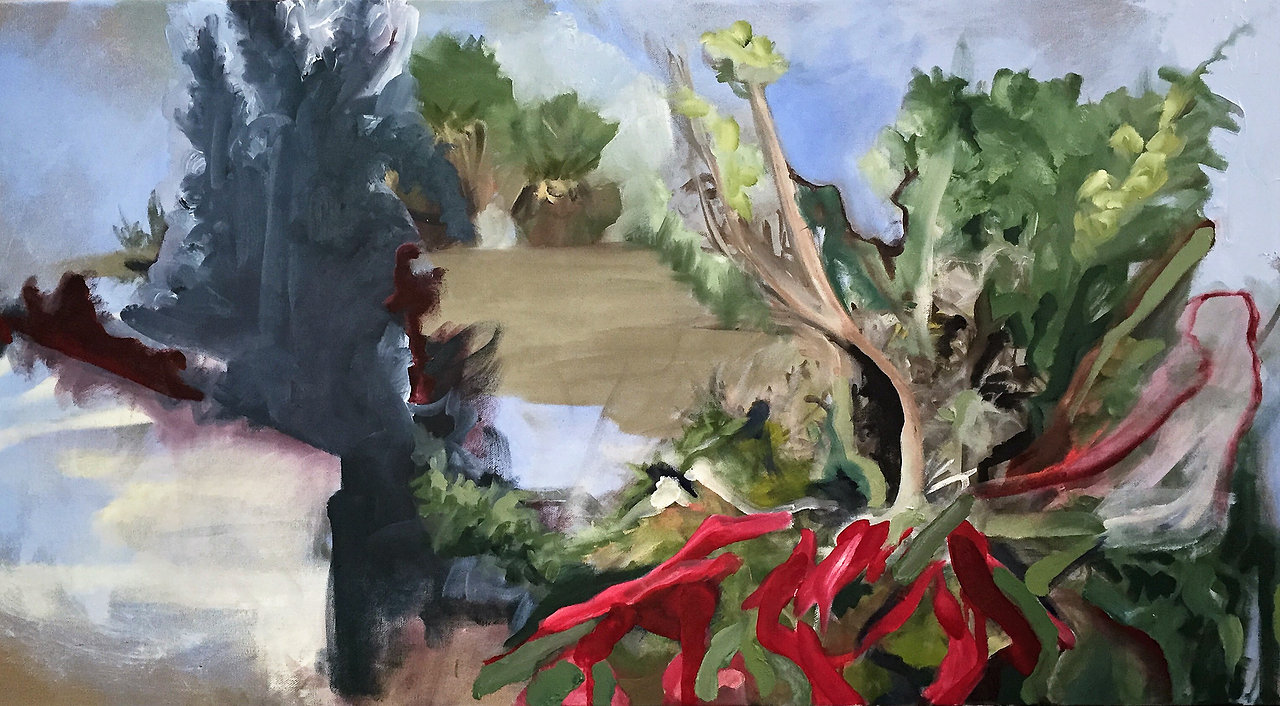 *
Monika Auch / the Netherlands / Visual artist
www.monikaauch.nl
www.stitchyourbrain.com
www.weeflab.com
Monika is a visual artist with a background in medicine.
 For Auch, the worlds of art and medicine are inextricably connected with both professions requiring the same core skills: a knack of understanding humans and their environment, scientific curiosity, heightened haptic senses and well-developed spatial orientation.
She studied textiles at the Amsterdam Gerrit Rietveld Academy and makes sculptures on a computerized loom. Her other expertise lies in printmaking.
In an empirical research she investigates the "Intelligence of the hand" in the Stitch-Your-Brain project.
Important input stems from her interviews with artists and designers about technical aspects of making, which are  published in Dutch magazine kM and American Surface Design Journal.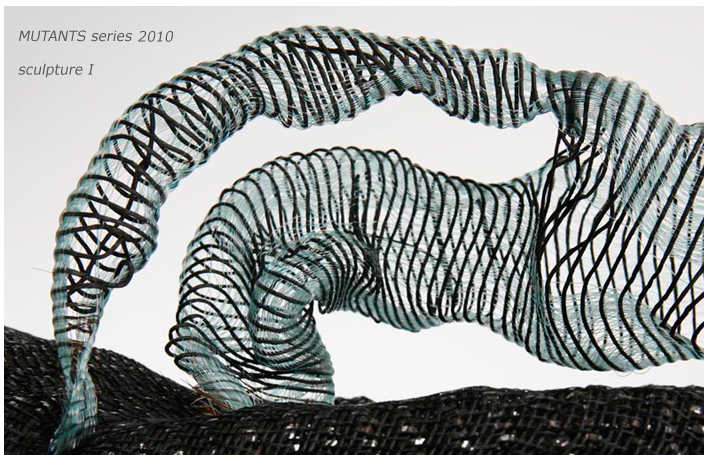 *
Ross Donlon / Australia / Writer  http://www.rossdonlon.com
Ross's poems have been widely published in Australia and Ireland. He has also had poems taken in the United States and New Zealand. His work has been broadcast on Radio National's Poetica and community radio.
Ross has travelled to Europe many times in the past six years, enjoying residencies in Norway and Romania, and reading in several other countries, both at festivals and as a feature reader. In 2016 he read in Romania, Poland, Norway, the UK, and Ireland, running a workshop for students at Lublin, Poland, and judging the poetry competition for the Boyle Arts Festival in Ireland, where he was also the feature reader.
Sjøvegen (The Sea Road), was launched in Ålvik, Norway, then in Castlemaine in 2015 and Melbourne in 2016. The 50 tanka in Sjøvegen draw inspiration from the world around Hardangerfjord and are translated into nynorsk, the more 'poetic' form of Norwegian spoken in western Norway. Students from the local school translated the tanka, with the help of teacher, Kristin Holst.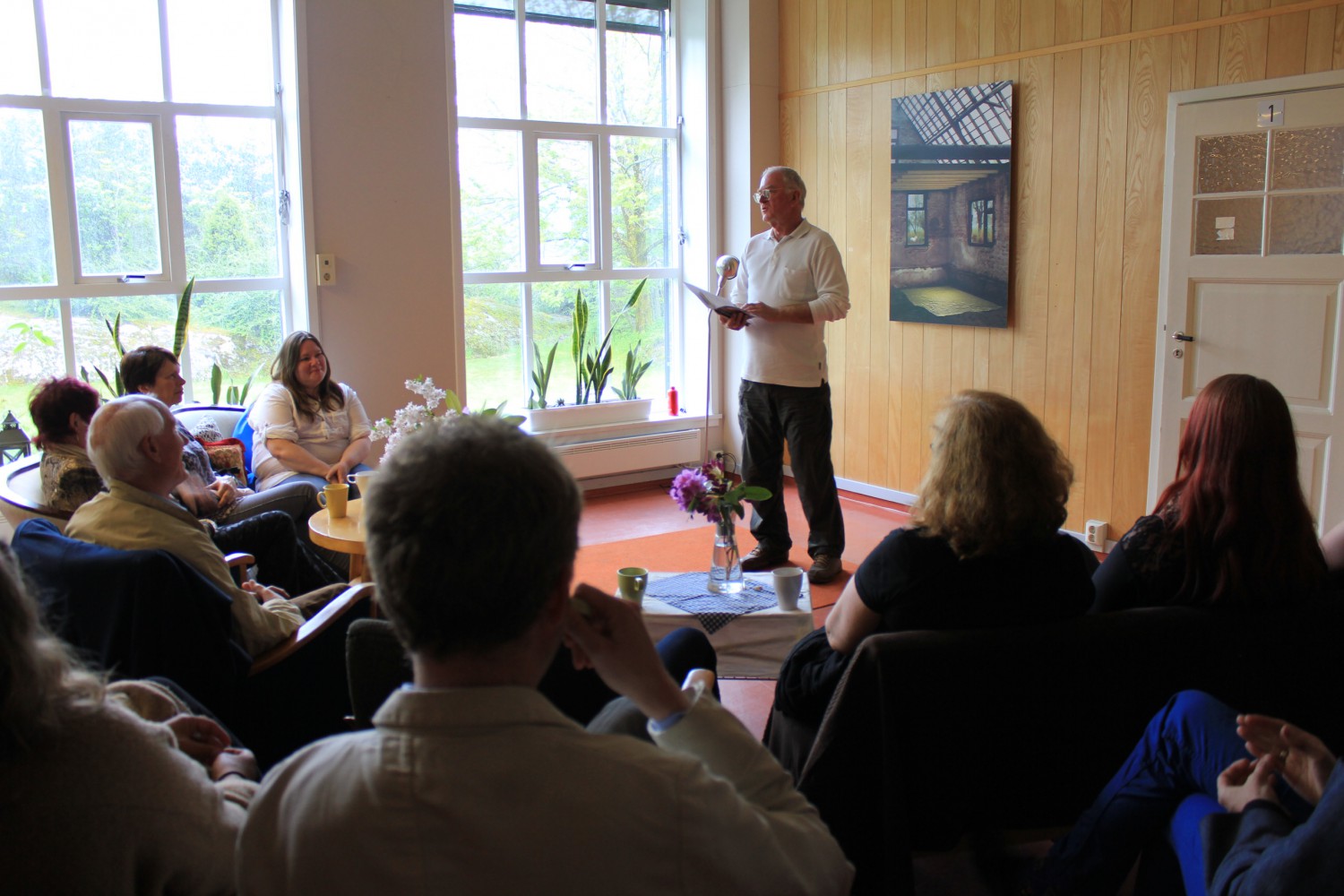 Carol Archer / Australia / Drawing and painting. https://www.carolarcher.com
Carol Archer is an Australian artist and scholar who returned to Australia in 2016 after living in Hong Kong and Macao for many years. Her solo and collaborative works have been exhibited in Portugal, Australia, Macao, Hong Kong, China, Japan, Sweden, Norway, Finland, Spain and Italy. Recent painting and drawing exhibitions include Drawing Breath/ Desenhar. Respirar (Galeria de Arte Moderna Pintor Fernando de Azevedo at Sociedade Nacional de Belas Artes, Lisbon, 2017), Tree Studies (Gallery Estudio Nomada, Barcelona, 2016), Return to Sender (The Shop Gallery, Glebe, Australia), Postcards between Friends (Lingnan University and K11 Art Cabinets Hong Kong, 2014-15), Cards Between: Collaborative Works on Paper (Galleri Rostrum, Malmo, Sweden, 2014) and Time with the Sky (Artists Commune, Cattle Depot Artist Village, Hong Kong, 2010).

*
 Kit Kelen / Australia / Writer and visual artist. http://kitkelen.com
Christopher (Kit) Kelen is a poet, painter and recovering academic, resident in the Myall Lakes of NSW, Australia. Published widely since the seventies, he has a dozen full length collections in English as well as translated books of poetry in Chinese, Portuguese, French, Italian, Spanish, Indonesian, Swedish and Filipino. His next volume of poetry is Poor Man's Coat – Hardanger Poems, to be published by UWAP in 2018. In 2017, Kit was shortlisted twice for the Montreal Poetry Prize and won the Local Award in the Newcastle Poetry Prize. Emeritus Professor at the University of Macau, where he taught for many years, in 2017, Kit Kelen was awarded an honorary doctorate by the University of Malmö, in Sweden.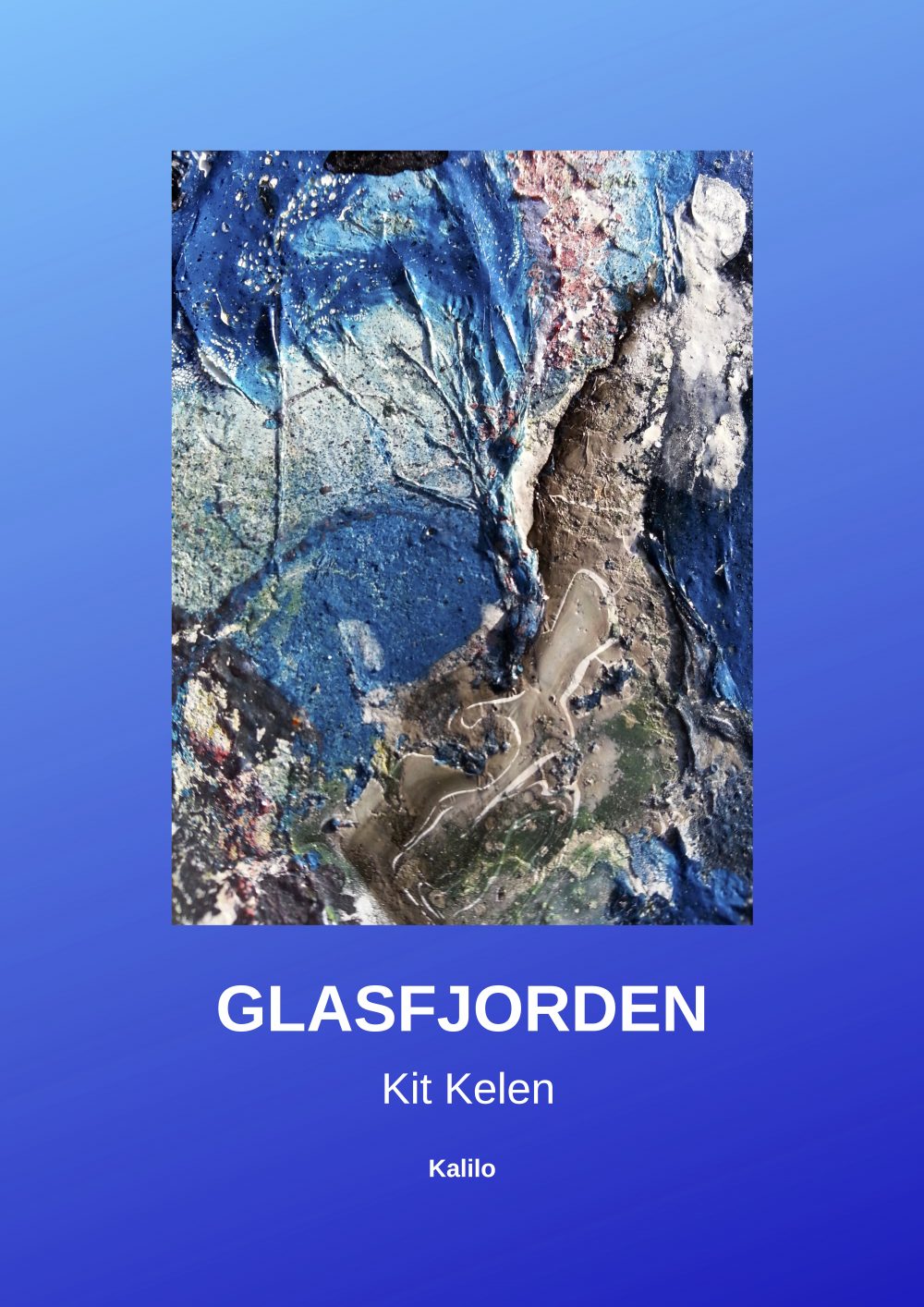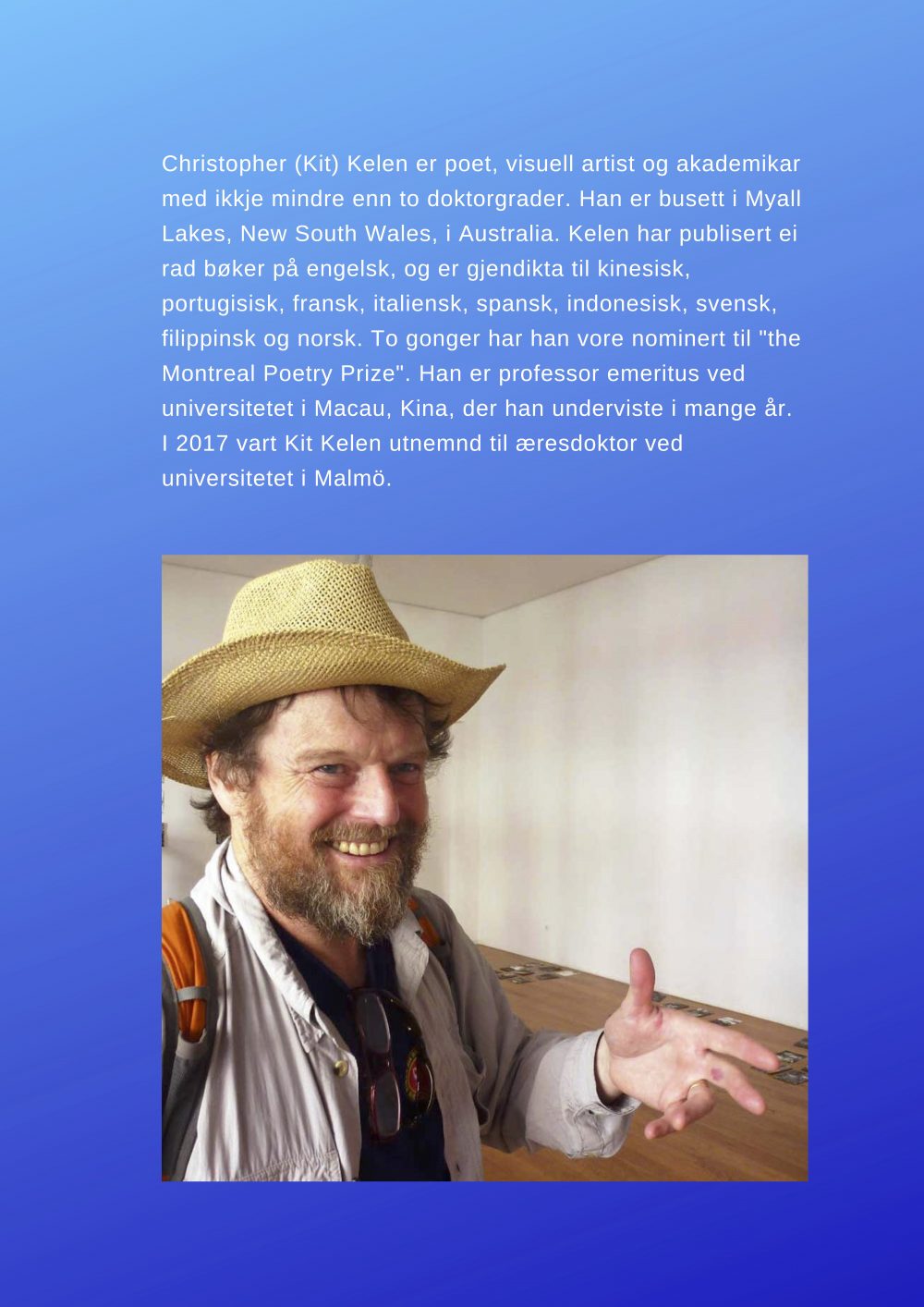 *
I use drawing, my main medium of expression, to create artist books, performances, and installations.
The desire to expand the knowledge of the complexities within our contemporary and global society and to experience new ways of being in the world has led me to question the relationship between artistic practice and autoethnography. Within this paradigm, my work is a self-reflexive research on society and culture from a personal universe where time, space and place are predominant dimensions.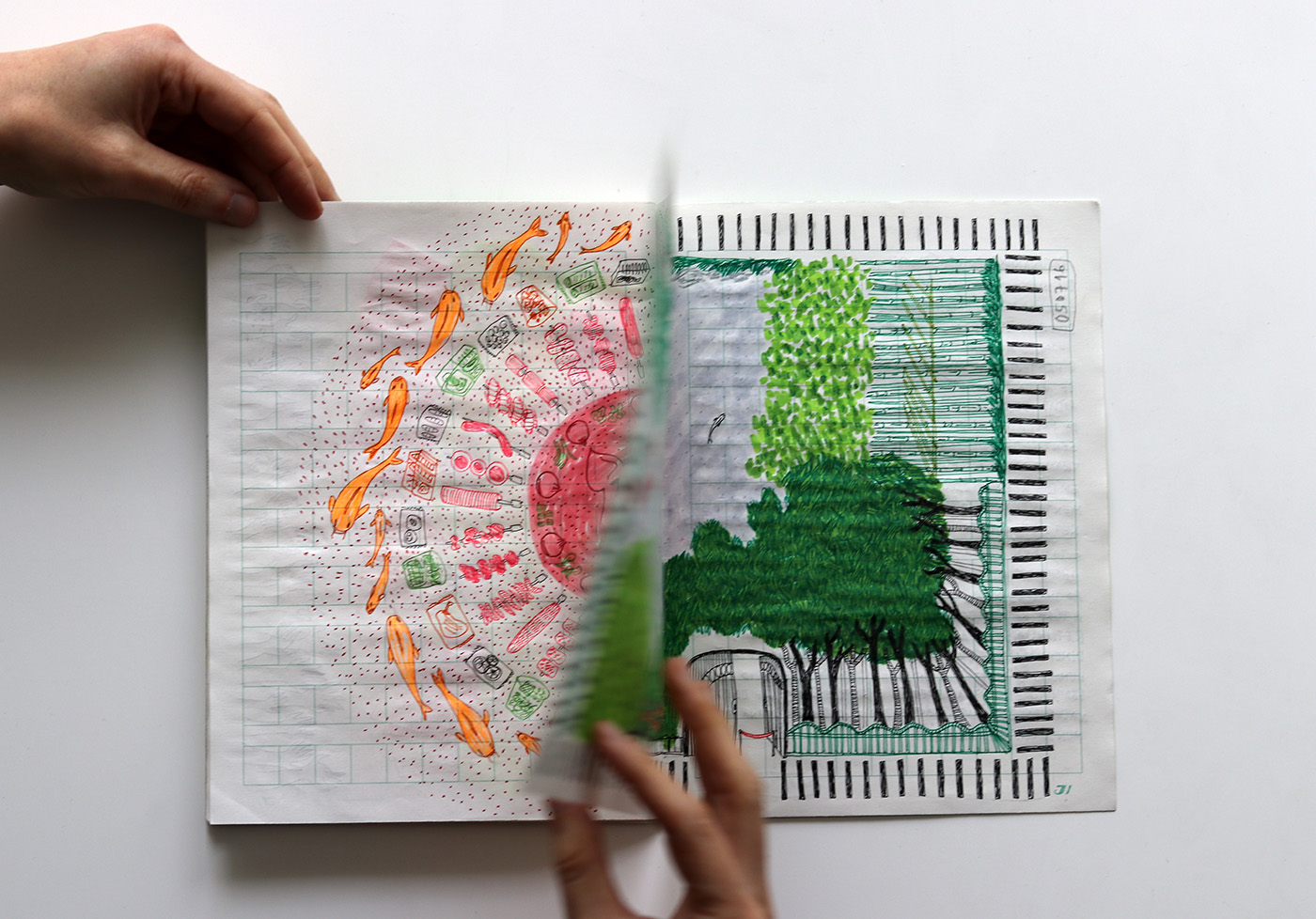 *
Zoie So / Hong Kong / Visual artist.  https://www.zoieart.com
Zoie So is a Hong Kong artist with interdisciplinary background in science and studio art. Her work and research delve into innovative material applications and light art. Her video installation series "Distortions" was exhibited in "What Do You Want For Tomorrow?" at Hong Kong Heritage Museum in 2016. Also, her water-light installation "Glimpses" was selected and exhibited by Oi! of HKLCSD in This Slow.That Fast: Animamix Biennale 2013-14. In the same year, another installation work "Weather Forecasting" was exhibited in Writing Machine Collective Edition 5 at Hong Kong Connecting Space. Her public sculpture "Photosynthesis in Motion" was commissioned by the Tamar Public Art Project in 2012 at the Hong Kong Government Headquarter, while her video installation "Mediated Landscape" was selected for the Hong Kong Contemporary Art Awards 2012 and exhibited at the Hong Kong Museum of Art. Besides, she also participated in several artist-in-residence programs- Art Stays 10 in Ptuj (Slovenia) and Ottawa School of Art (Canada).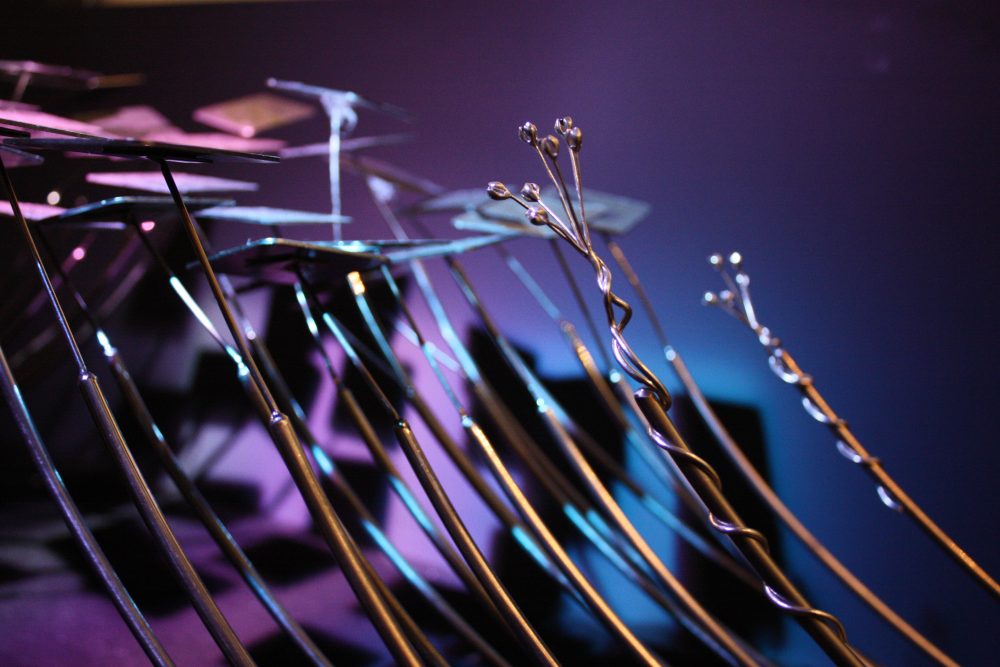 *
Joanna Rotkin / USA / Dance. https://www.joannaandtheagitators.com
I make dances and I teach dance classes. Both are focused on noticing the breath — the inhale, the exhale, and the gaps in between. I'm curious about what emerges from that noticing. I'm curious too about stripping away notions of what dance is and starting from a place of not knowing anything. My work, in teaching and in performance, focuses on listening to each moment that emerges within the body, and then meeting that moment as it is, through movement and stillness. In that meeting, there is permission to encounter yourself, exactly as you are.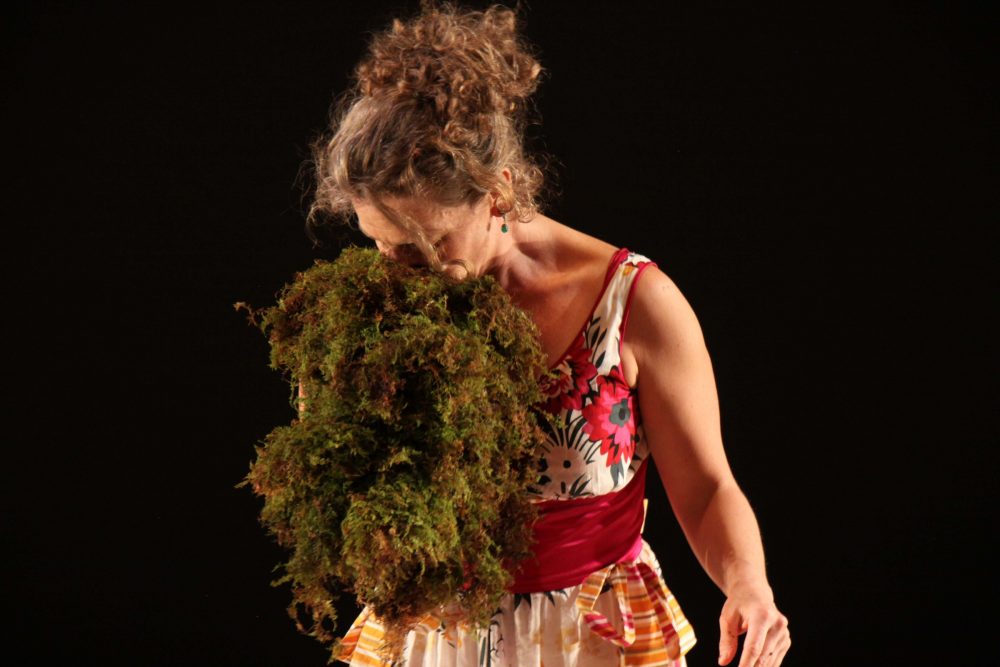 *
Lindsey Dezman / USA / Ceramics.  http://www.lindseydezman.com
Lindsey Dezman makes abstract sculptural ceramic forms using nontraditional approach to making. Her focus is on systematically exploring different types of clay and their use. Sometimes her scientific approach is more literal, in the case of Basin Series Dezman studied different clay bodies and their many reactions to different firing temperatures, and displayed them in groups illustrating different effects of the firing temperatures: colors and sheen, cracking, melting and even boiling.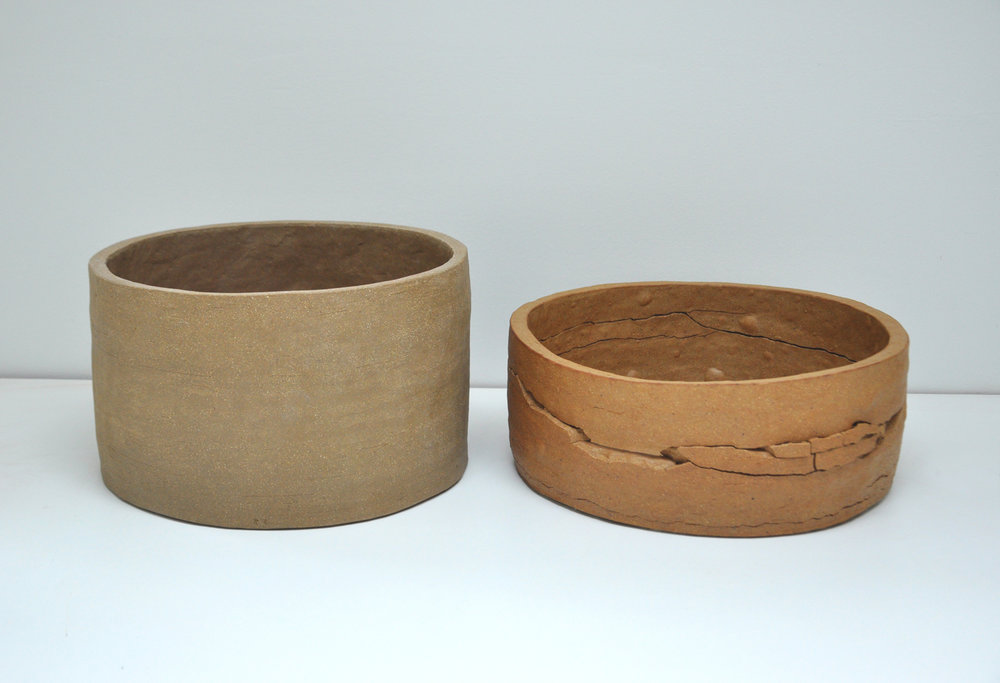 *
Rodolfo Salgado / USA / visual artist  http://www.rodolfosalgadojr.com
Rodolfo's artwork incorporates printmaking, hand-blown glass, ceramics, mixed media sculpture, and performance, and explores the relationship of the body to industrial forms and social norms. Originally from southern California, Rodolfo received an MFA in Printmaking with a minor in Ceramics at the University of Iowa in 2012, and a BFA in Printmaking from California State University, Chico in 2007. International and national exhibitions have featured Rodolfo's artwork, at venues such as the Liu Haisu Art Museum, Shanghai, China; the Milwaukee Institute of Art & Design, University of Wisconsin, Milwaukee, WI; the Janet Turner Print Museum, Chico, CA; Pacific Lutheran University, Tacoma, WA; the Quad City Art Center, Rock Island, IL; the Sioux City Conservatory of Music, Sioux City, IA; the Green Building Gallery, Louisville, KY; and the City Gallery, Lexington, KY.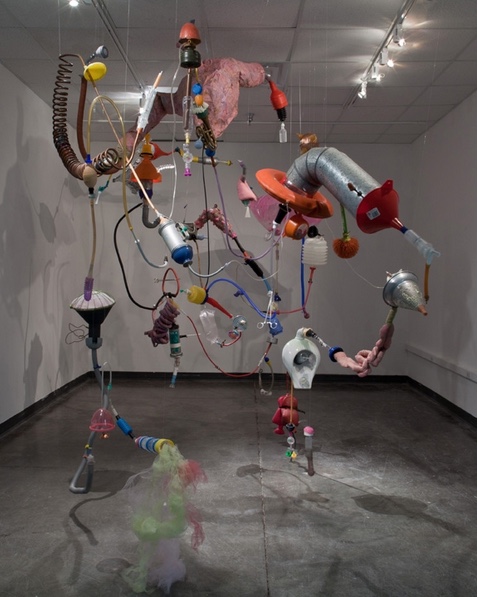 *
Susanna Crum / USA / Visual artist  https://www.susanna-crum.com/
Susanna Crum conducts research-led projects that investigate maps, printed ephemera, and viewing devices as social artifacts at the intersection of past, present, and future. With processes like cyanotype, lithography, woodcut, and screen print, Susanna combines digital and analog technologies, and emphasizes print media's roles in maintaining relationships – and erasures – between people and place. Susanna's multilayered images merge community-based research with archival materials like letters, maps, newspapers, and oral histories, and propose an interpretation of place in which past and present are concurrent and vital.
Susanna runs together with with fellow artist and partner Rodolfo Salgado the city's first shared printmaking workspace  Calliope Arts Printmaking Studio & Gallery, in her hometown of Louisville, Kentucky.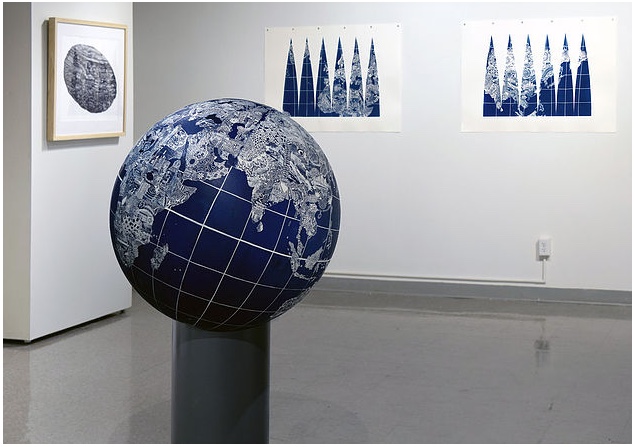 *
Tero Juuti / Finland / Digital media artist. http://terojuuti.com/
Tero is a freelance graphic designer specializing in typography, lettering, motion graphics and identity design. He also enjoys working with book design & illustration projects.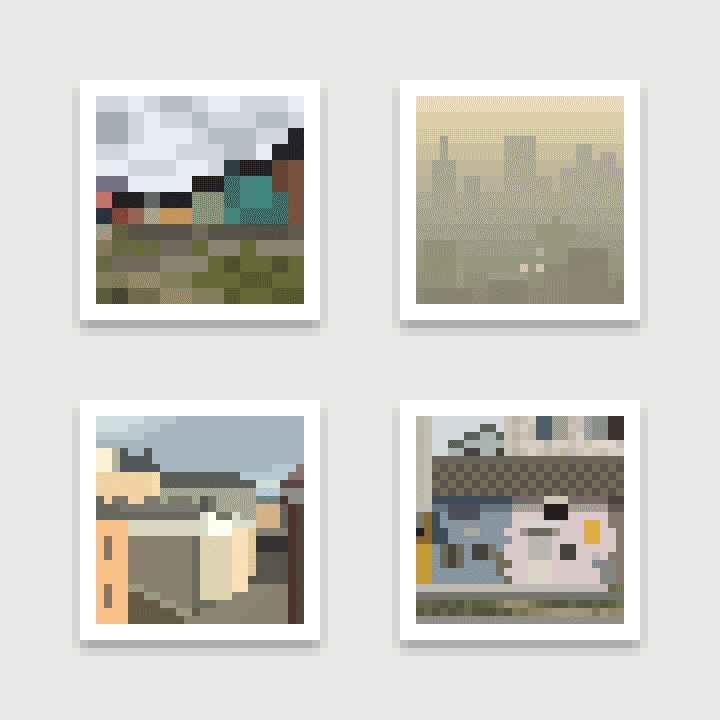 *
Sandy Harris / UK / visual artist. www.sandyharris.co.za
Sandy Harris (b.1989) grew up in Kwa-Zulu Natal, South Africa and completed her BA:FA at The Michaelis School of Fine Art, Cape Town, South Africa (2015). She now lives and works in Glasgow, United Kindgom, where she completed her MFA at the Glasgow School of Art (2018).
Over the last six years or so Sandy has begun to cultivate a relationship with fabrics, and particularly, with the process of transforming fabrics into objects. Building on a previous practice based around principle of feminism, control and the home, Sandy has begun to move away from the more obvious political statements towards a practice that is more nuanced and instinctive.
The notion of space and its relationship to the body has recently become one of her primary concerns. Her most recent work explores those things that take up or define space in and around our homes, and how these things influence our interactions within the space.
*
Melody Loveless / USA / Digital media artist.  http://melody-loveless.squarespace.com
Melody Loveless is a digital media artist, educator, and musician based in Brooklyn, NY. Her work ranges from pieces for electronic and acoustic instruments, live coding performances, wearable game controllers, interactive media, sound installations, and more. Alongside maintaining an active practice as a technology and art educator in the New York City area, she performs often with Codie, a live-coding trio that performs ephemeral works by coding music and visuals live on a stage. She has had performances at Performance Space New York, the New York Hall of Science, and Eyebeam. Past honors include being an Artist in Residence at Gamli Skoli in Iceland. She holds a B.A. in Music from he University of Nevada – Las Vegas, a M.M. in Music Composition from New York University – Steinhardt, and a M.S. in Integrated Digital Media from New York University – Tandon.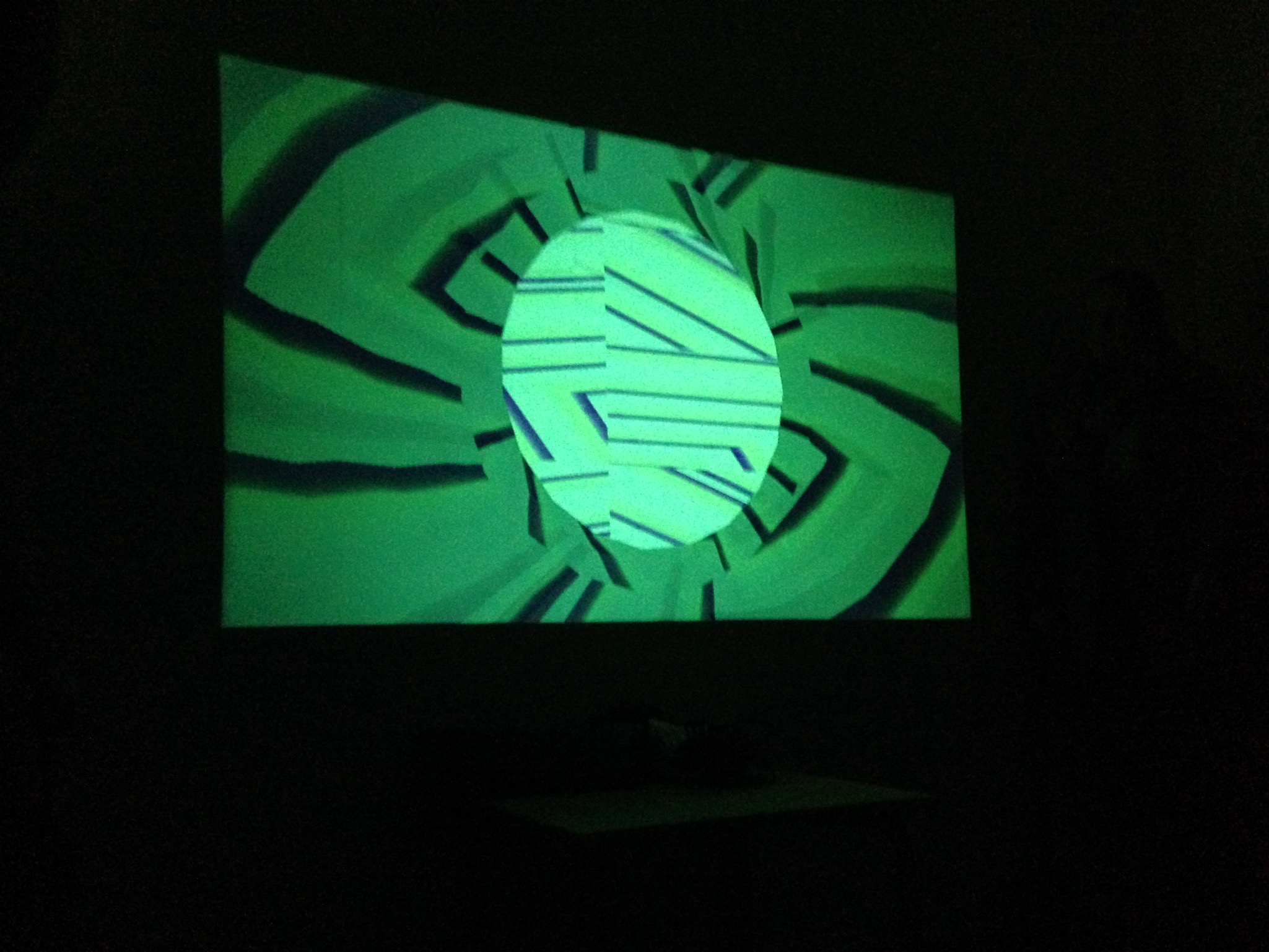 *
Tom Faber / UK / Paintings and mixed media www.tomfaber.com
In my work I combine painting and digital collage to explore how we relate to our environment.
I begin by gathering images – photos of different landscapes, microscopic imaging of plants, computer game imagery and historical paintings. From these I create paintings and drawings which I then scan and arrange digitally. Often I also leave prints, drawings and other materials outside to degrade, before reincorporating these marks into my work.
The resulting pictures aim to investigate the boundaries between real and virtual, natural and artificial, and hint at the unpredictable processes now at play between them.
*
Helen Horgan / Ireland / mixes media.   www.helenhorgan.ie and www.thelfttlibrary.com.
Subverting the traditional boundaries of image and object, mixed media artist Helen Horgan investigates structures of thought and systems of belief through unorthodox archival and biographical methods. Taking the form of a sculptural diary Horgan's work involves ongoing personal attempts at grasping the production of incidents of meaning, as played out through the logic of language and the mechanics of her artistic processes. Using a variety of materials including fabric, sound and text, visually excessive spaces evolve where the idiosyncratic aspects of the human character unfold.
Driven by an embodied responsiveness to the immediate environment Horgan's practice has personal rather than political intentions, only insofar as either of these realms can be strictly demarcated. Her sculptural and installation works function primarily as sites of rupture and dislocation between the private and the civic realm. Here the individual and the singular finds itself in a unnerving state of constant transfiguration; boats become islands, figures become mountains, graphic marks or written 'characters' bear smiles. Stand alone pieces block easy objectification, preferring to exist as both man-made structures and imminently present 'beings'. Complex narratives are often held together by an intricate fusion of personal and historical myths. In this way a playful and childish humour infuses the work which is sometimes idiotic in an almost carnivalesque sense, whilst maintaining a tactile affection for the tragically human.
*
Dorian Temming / the Netherlands / visual artist.  http://doriantemming.com
The drawings of Dorian Temming are often idea sketches for images in a room.
The images do not always end up there, the drawings become independent works. Space studies, for the space imagined. It often starts with two or three lines that divide the space. From there she starts sketching. Themes such as daily objects, food, succession and people and nature in its cooperation and opposition inspire her. This produces strange or unusual connections between the objects.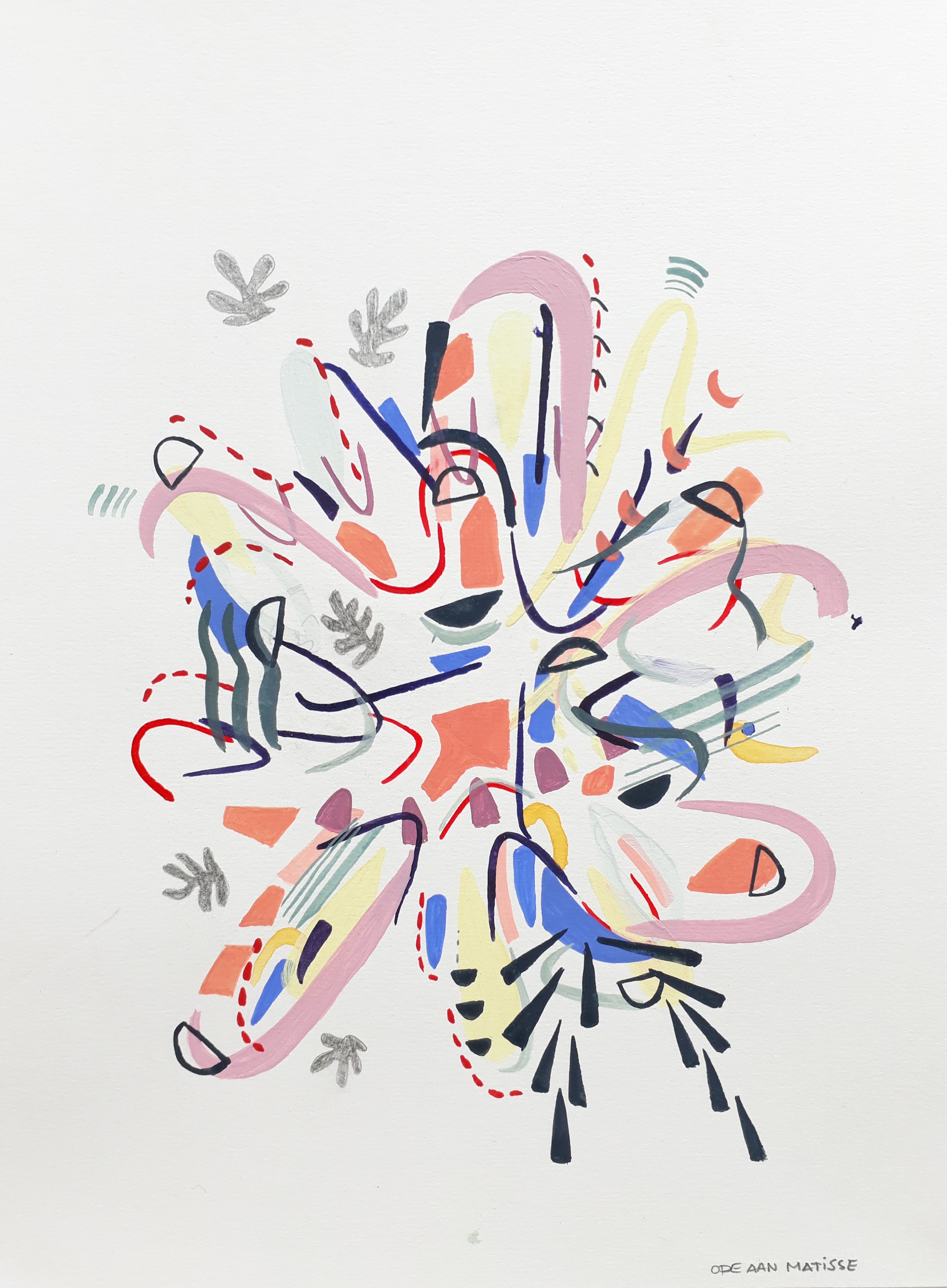 *
Paola Ruiz Molto / Spain / Interdisciplinary artist.  https://paolaruizmolto.com/
Running away from panoramic city model, arise the need to build new realities from the perspective of memory and experiences. I am interested in working from projects on a particular subject, research in relation to the archival documentation, the text as an artistic proposal. Projects with a common point, nature and memory, history and tradition, weaving a network of learning and new structures, converge in sculptural installations, often ephemeral pieces, using textile and organic materials of the environment, reinterpreting craft techniques under a contemporary look , establishing a relationship between sound, space + nature, recording the process through drawings, audio tracks, videos – diary and weaving new structures.
Now I give a twist to my artistic work with fresh air, Interpreting the morphology of the landscape in textile sculptures with vegetable fibers.
Alicia Hyang-an Lee / South Korea / Photography.  http://hyanganlee.com
I became interested in the clumsy and ugly appearances of the city at some time and I started to take pictures of the city. Perhaps, the only emergency exit that I found in a dull life in which I have even felt dreaming is extravagant might be the very act of taking pictures by seeing surroundings as unfamiliar. Most of scenes were made by accident without any plans and aesthetic consideration. For this reason, I fancied my active involvement, saying to myself "it would be better if something was added here" while looking at them. (statement about her photography-project Fantasy in Everyday Life)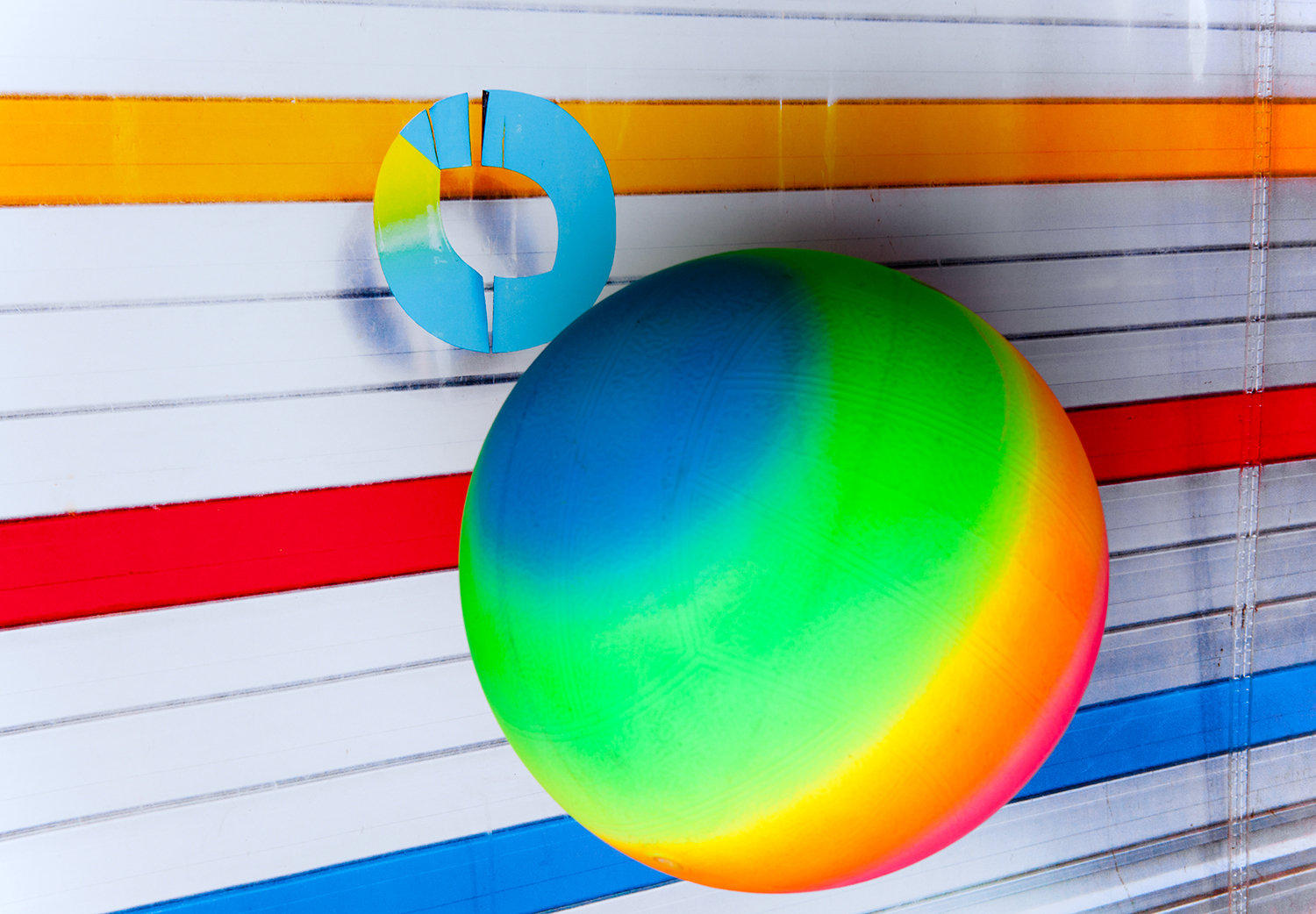 *
Jasper Llewellyn / UK / Performance art and time-based media.  http://www.jasperllewellyn.co.uk
Jasper Llewellyn is an artist, researcher and facilitator, working primarily in Performance Art and time-based media. His work stems from a basic interest in the border between art and everyday life, alongside other recurring themes of speed, invisibility and 'ways of looking'. Often, situation-specific interventionist strategies are constructed, and implemented, in the everyday realm in order manipulate the fabric of social reality, often existing on the edge of perceptibility. His practice is conceptually-driven and is often born out of extensive academic and on-site/situation-specific research.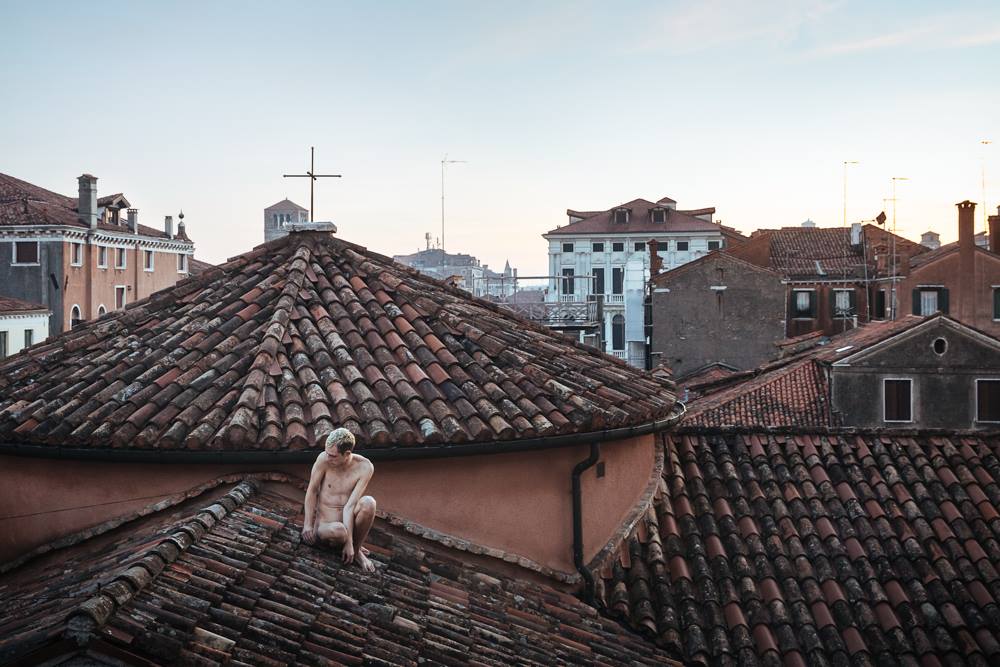 *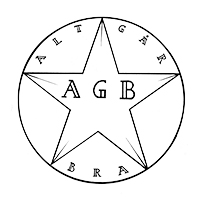 Altgårbra /Norway/France/UK  / visual artists http://www.altgarbra.org
Alt Går Bra is a group of visual artists researching the intersections between art and politics through discursive events, exhibitions, and publications.
Alt Går Bra has received funding from the Norwegian Arts Council, Arts Council England, UK Heritage Lottery Fund, KORO/URO Public Art Norway, Hordaland Fylkeskommune, Norwegian Visual Artists Association, Fritt Ord, LevArt, Bergen City Council, and Pro Helvetia.