Artists 2021
Guest artists February
Franzisca Siegrist /objects, installation, performance art/ Switzerland/Spain/Norway
http://www.franzisca-siegrist.com

Franzisca was born in Switzerland, raised in Spain (Canary Islands), lives mostly in Oslo, Norway and works internationally.
She has a Masters in Fine Art from the University of La Laguna (2008) and the Polytechnic University in Valencia (2010) where she studied performance art with spanish teacher and artist Bartolomé Ferrando. She works with objects, installations and performance art.
She is also co-founder and chair of the artist run initiative PAO – Performance Art Oslo (Norway) and has shown her work in several European countries, in Asia and USA.
I am interested in the possibilities of my body and observe its relationship with time and space. I use both cutsom made and mundane, everyday objects to create pieces where the objects are taken out of their regular context and given a new meaning.
The range of topics I deal with can vary, however there is always a connection to my own every day life and how I experience society. As a result, my works often bridge absurdity and poetry.
Franzisca will be staying at KHMessen for two months together with her partner Christopher Eidtang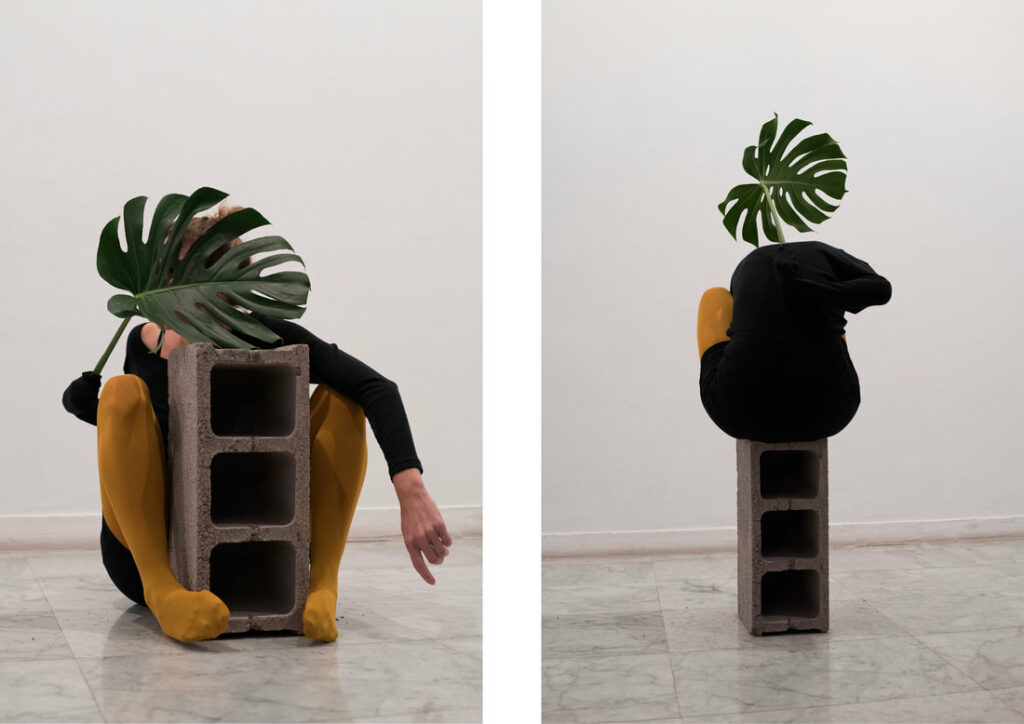 ——————————————————–
Guest Artists January
Alwynne Pritchard and Eva Pfitzenmaier (Great Britain / Germany ) performers/composers based in Bergen, Norway.
Eva & Alwynne are both working in the intersection of music and performative arts and have both presented own projects that connect songs and contemporary composition with performance, embedding the music into a broader artistic context.
At KHMessen they will be working on their project:
"Wanderlust" (working title), a collaboration between performers/composers Alwynne Pritchard and Eva Pfitzenmaier, will be a performative song cycle for two vocalists and one accompanying musician staged and performed at people's private homes in Bergen and its surroundings.
Alwynne Pritchard: http://www.alwynnepritchard.co.uk/
Eva Pfitzenmaier: https://vimeo.com/user7380202