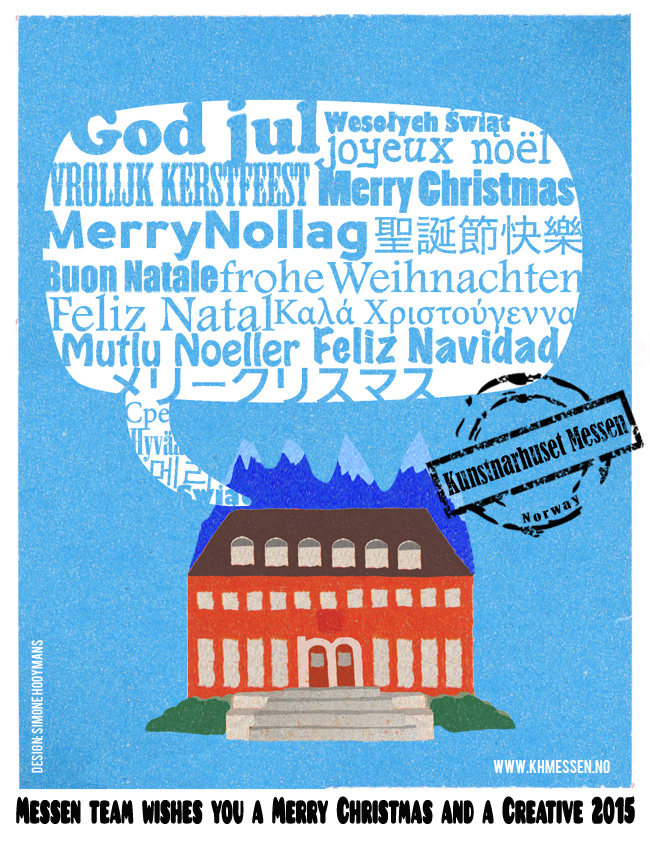 This year, 2014, has been a exciting and dynamic year for Messen. Why? Because we have had special visitors from all over the world! Writers, poets, painters, performancers, photographers, people making beautiful drawings and people doing creative research. We laughed, talked and made lots of new friends. Sometimes the projects and initiative of an artist became a bigger plan, like a publication of the work made in Messen, or an exhibition with all the work made in Messen. We like that ofcourse. But also without a visual result, we are sure that the time in Messen influenced somehow the creative mind.
It was also a dynamic year because the artists of Messen and some of the guest artists gave a serie of workshops to the local schools. That was fun and informative ! And to be continued in 2015.
It is always a bit sad to say goodbye again to someone, who has been a housemate for a while, and even became a friend. But luckily for us, a lot of you return to Messen one day, for a new creative dive into the Hardanger !
So, we hope to see you again in 2015, and we hope to meet you in 2015 !
Merry X-mass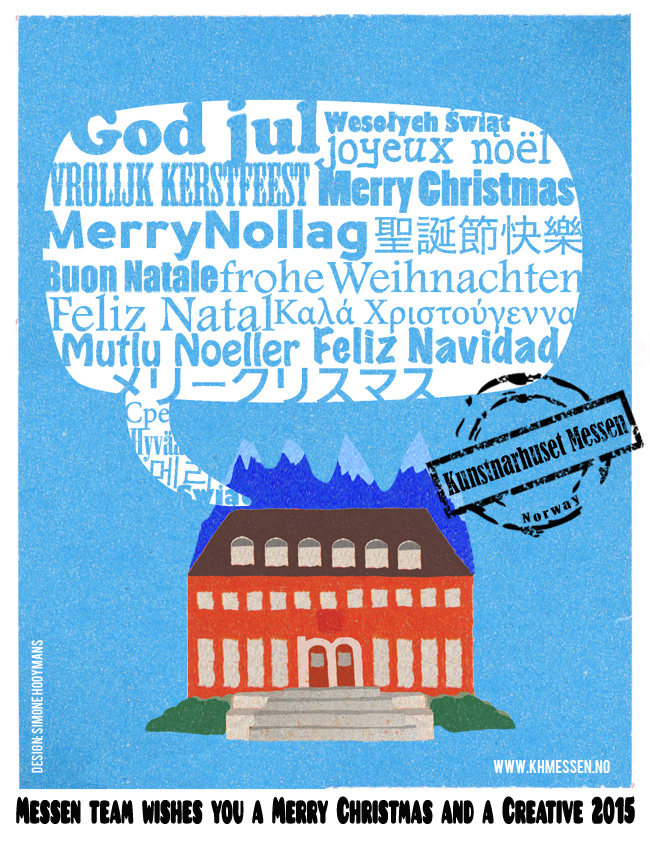 https://www.khmessen.no/wp-content/uploads/2014/12/JulekortMessen.jpg
850
650
simone
https://www.khmessen.no/wp-content/uploads/2017/02/logo-Messen-v2-1-300x279.jpg
simone
2014-12-16 14:59:13
2014-12-16 19:32:51
God Jul !