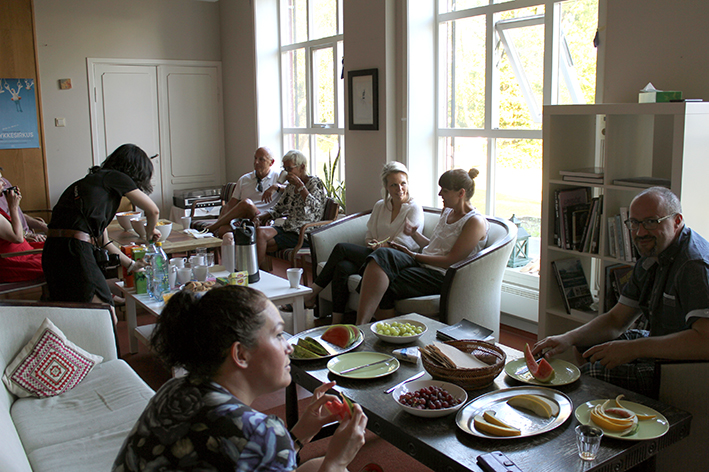 Selected Artists for 2019 !
Congratulations to all the selected artists for 2019!
Adi Hoffman (Israel)
Alt Går Bra (Norway)
Barbara Höller (Austria)
Carissa Baktay (Iceland) and Neil Martin Horvath (Iceland)
Carmi Weingrod (USA)
Carol Archer (Australia)
Catherine Sheedy (Canada)
Christopher (Kit) Kelen (Australia)
Dabal Kim (South Korea) and Dong Hun Sung (South Korea)
Dorian Temming (the Netherlands)
Filipa Pontes Lança (Portugal)
Heike Endemann (Germany)
Helen Horgan (Ireland)
Hyang An, Lee (South Korea)
Ingrid Simons (the Netherlands)
Iris Blauensteiner (Austria)
Jamie McGhee (USA)
Jasper Llewellyn (UK)
Joanna Rotkin (USA)
Kala Pierson (USA)
Kjersti Lande (Norway)
Lindsey Dezman (USA)
Lucia Veronesi (Italy)
Maya Økland (Norway)
Melody Loveless (USA)
Monica Auch (the Netherlands)
Nicolette Klerk (the Netherlands)
Paola Ruiz Molto (Spain)
Paul Burn (Germany)
Sandra Kruisbrink (the Netherlands)
Sandy Harris (UK)
Sidsel Nielsen Bonde (Danmark)
Silke Panknin (Germany)
Susanna Crum (USA) and Rodolfo Salgado Jr (USA)
Tero Juuti (Finland)
Tom Faber (UK)
Vardi Bobrow (Israel)
Ville Tanttu (Finland) and Anastasios Strikos (Finland)
Zoie So (Hong Kong)
https://www.khmessen.no/wp-content/uploads/2018/07/Openstudio1.jpg
472
709
simone
https://www.khmessen.no/wp-content/uploads/2017/02/logo-Messen-v2-1-300x279.jpg
simone
2018-10-30 12:16:27
2019-04-03 07:44:35
Selected Artists for 2019 !