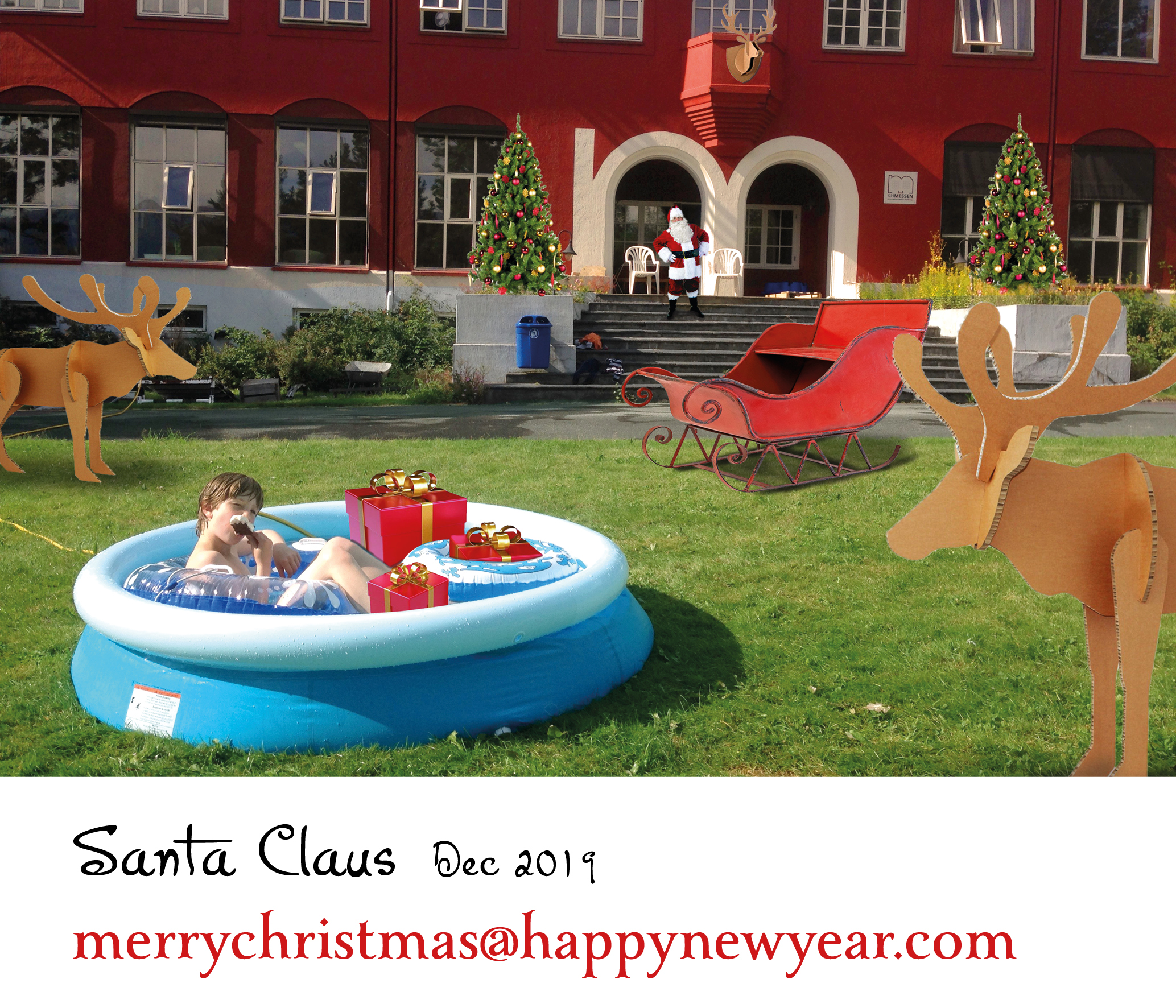 I´ve had a fantastic residency at KHMessen this year !
A little bit warmer than expected, Ho Ho Ho !
It is a strange feeling that I now have to leave this lovely place knowing that I have to go back to the dark and arctic North and to my daily job.
This house really fits me, just looking at the colors…
I will really miss Hans with his introduction talk, chatting with Simone and the kids running through the house.
I got so much done here; worked on creative writing of some poems, made a fantastic new painting, did some sculpting, package design, wrote a new piece for the piano and an orchestra. Oh… and I wrote the first 3 chapters of my biography.
All these creative people around me in the house made it all super dynamic.
I got addicted to cold water swimming in the fjord ! I am not the first one so it seems!
I did some gardening and planted Christmas trees and my reindeer helped Hans to cut the grass.
I lost weight too and I didn't even miss the candy !
Everybody in Ålvik said hello to me as if they knew me already !
I definitely will apply again in a few years. Maybe I choose summer than.
Santa Claus Dec 2019
merrychristmas@happynewyear.com
https://www.khmessen.no/wp-content/uploads/2019/12/Merry-Christmas-KHMessen2.jpg
1772
2067
simone
https://www.khmessen.no/wp-content/uploads/2017/02/logo-Messen-v2-1-300x279.jpg
simone
2019-12-22 14:31:07
2019-12-22 14:31:07
Merry Christmas