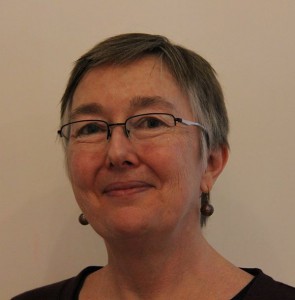 Making art at Messen Kunstnarhuset impressed on me the wonders of light, colour and nature in this remarkable part of the world. The sky exerted a magnetic attraction on me and I found myself noting its changing colour throughout the days and nights I spent there, particularly as the days lengthened between mid-June (when I arrived) and the time of the summer solstice.
I loved the sustained twilight and the deep blues of the midsummer night sky.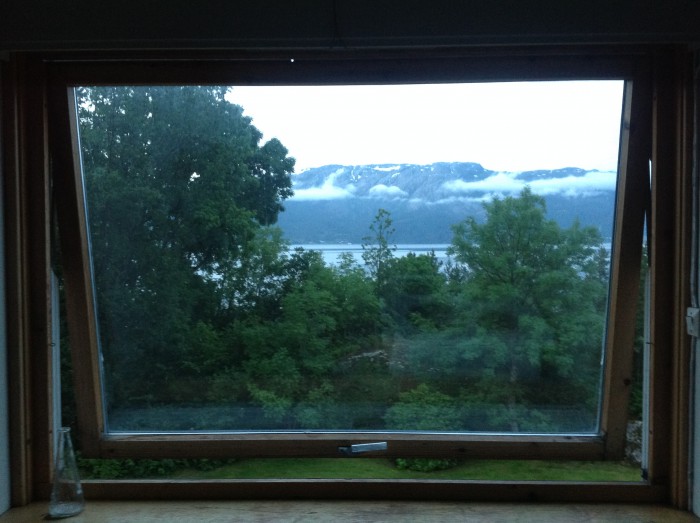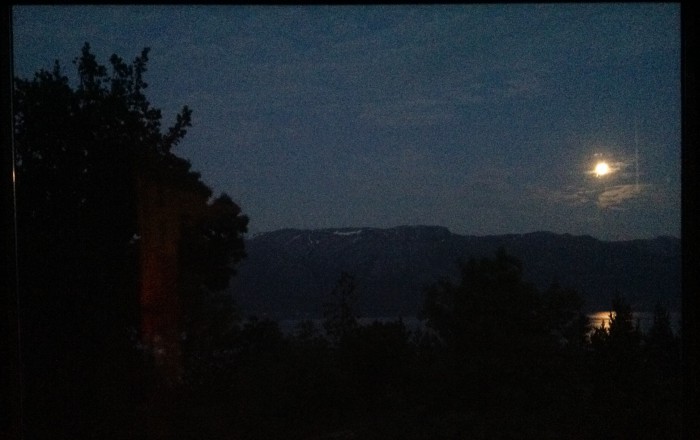 Although I've taught students about Romantic painting for years, it was my stay on Hardanger fjord that really deepened my understanding of the notion of the sublime. Such environments are humbling because of the inescapable knowledge that one's own efforts – and one's very being – cannot but be puny and transient by comparison.
During my stay at Messen I was lucky to see an exhibition in nearby Oystese of Norwegian Romantic Painting, including many wonderful works portraying the Hardanger fjord.  It is true, I think, that the sublime environment stirs one's creative impulses – even if, like me, the portrayal of the grandeur of that environment is not the subject of one's work. Although I did some studies of the view of the fjord from my studio window and the Folgefonna glacier, my own work at Messen was centred on smaller wonders: the local trees and their leaves and the stones at the nearby fjord beach.
Carol stayed for 2 months in Messen, last summer, together with the artist and writer Kit Kelen.

https://www.khmessen.no/wp-content/uploads/2014/11/Plantand-stonestudies14-Messen-e1416574791905.jpg
525
700
simone
https://www.khmessen.no/wp-content/uploads/2017/02/logo-Messen-v2-1-300x279.jpg
simone
2014-11-21 13:00:51
2014-11-22 18:50:26
Carol Archer: thoughts on the sublime