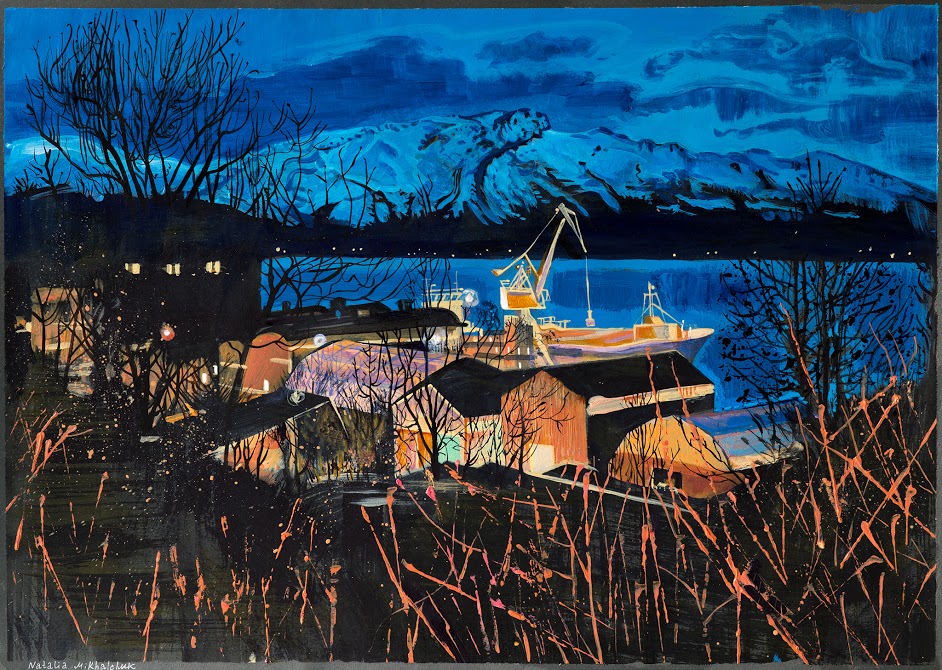 The year 2020 has been a strange for all of us. But despite of all the changes and lockdowns happening in the world we can look back at 2020 as a good KHMessen year with guest artists from all over the world and from our own country Norway. During the lockdown in Norway we had guests from USA, Germany, England and Canada staying at KHMessen. They were happy that they had an extended residency at Messen and we all made the best of that time. Others, that supposed to begin their residency time at Messen during the lockdown were less fortunate. They will have a second chance and we hope to welcome them in 2021!
We feel lucky in Ålvik, that we are still safe and that the virus has not reached us so far. But we cannot look into the future. We are careful and follow the government regulations about the quarantaine time you will have to go through when entering Norway and before traveling further to Messen. This is a barrier for many international artists to travel to Norway now.
We truly wish for the situation to change soon because also for the new year we have exciting projects on our agenda and new guest artists coming to stay at KHMessen.
So let the New Year begin !

We wish all the artists, supporters and good friends of
Kunstnarhuset Messen

Merry Christmas and a Happy New Year!
KHMessen Team
https://www.khmessen.no/wp-content/uploads/2020/12/2qRSV_bSq3duKpijwSFIN-QFM0RxINd2_jsGohbTpKuTcUbkJHVR8XoSRoj7tyLYrahPY8zs2w6ikAw1384-h670.jpg
670
942
simone
https://www.khmessen.no/wp-content/uploads/2017/02/logo-Messen-v2-1-300x279.jpg
simone
2020-12-22 10:49:35
2020-12-22 10:50:49
Merry Christmas and a Happy New Year!