Idag på Messen (Januar 2016):
Today at Messen (Januari 2016):
Maja Ingerslev (Danmark) www.majaingerslev.com
My works are characterized by a varied use of materials and media.
I work with: photography, video , animation, installation, sculpture , drawing, artists` books and paper cuttings – and in the interaction between these media. I am fascinated by the impossible. The works lie in the border space between reality and imagination. I work with change through work with;
perception of shape and scale, space impact on the state of consciousness, the living expressed in movements and processes in nature.
Maja´s stay in Messen is supported by;
Kong Olav V's Fund
Nordic Culture Point; Mobility Funding http://www.kulturkontaktnord.org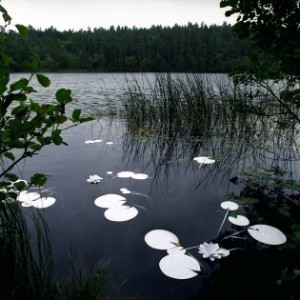 Kim Sky (Korea/New York) www.skykim.net
Producing art is a way for me to narrow the gaps between my ego and inner self. This 'self' is dominantly controlled by the mind and often tricks me into valuing what I am not. I deal with these conflicts on both a consciousness and unconscious level in my work; I create a dimension of stillness, ironically through movement. I use dense patterns as a tool to illustrate the life cycle and to capture the silence of a solid stone under microscope. You'll be surprise to see that there is a lot of movement going on inside of this stillness. I simply lay out the whole process of my struggle on a piece of paper.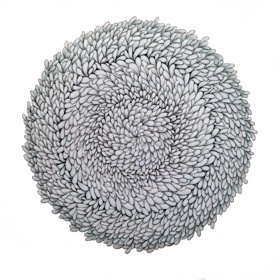 Marine Schneider (Belgium) www.marineschneider.com
Marine Schneider (1991) was born and raised in Brussels, Belgium where she grew up surrounded by art, books and music. From a very young age, Marine loved drawing so much that she told anyone and everyone with ears that she'd never stop.When Marine turned 18, she embarked upon a long journey to North America. The sights and sounds of the Rocky Mountains made deep impressions that gradually filtered into her drawings and that keep inspiring her to this day. When the Colorado adventure had come to an end, Marine returned to Belgium where she began to study illustration at LUCA School of Arts in Ghent. In need of some fresh air and wide open spaces, she set off on another adventure to beautiful Bergen, Norway. At the Bergen Academy of Art and Design she discovered a passion for printmaking.
In June of 2015, she graduated from LUCA with a BA in fine arts.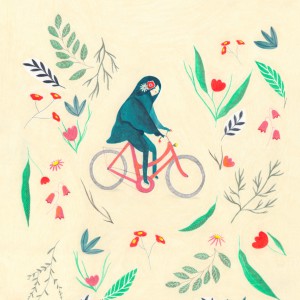 På Messen fra Mai til Oktober 2015:

Anne O'Shean (Ir) painter. www.artmaths.wordpress.com
Her professional work has been governed by the two subjects of Art and Physics. Anne is curious about astrophysics, in particular using e.m. radiation (e.g. visible light) to study space. She initially chose Physics as a career and specialised in the Physics of light. Her Painting has focused on colour.

George Ridgeway (UK) www.cargocollective.com/georgeridgway
George is educated at the Glasgow School of Art and has a Painting and Printmaking BA Hons. His works vary from paintings until installations, following a pure and subtile line of expression.
Dafna Staretz (D/IL) Dafna is educated in fine art and education at "Ha Midrasha" School of Art, Beit Berl College, Kfar Saba, Israel.
Dafna works with watercolor on paper.
About her work she wrote:`My work develops in a way which is not linear or chronological but flows in different directions, branching out while creating rhizomatic connections within itself. Instead of picking one certain standpoint and deeply digging into it, I choose to wonder around in a nomadic way from one image to the other, from place to place, from a feeling to a thought to a memory.`
www.cargocollective.com/dafnastaretz
Ranveig Helen Lægreid (NO) er frå Eidfjord i Hardanger. Frå Griegakademiet i Bergen har ho ei bachelorgrad i song. I desember 2012 hadde ho mastereksamen i song ved Det Kongelige Danske Musikkonservatorium i København med operasolist Anne Margrethe Dahl somsonglærar. Ho har bidrege på fleire CD-innspelingar.  www.hardanger-berlin.no/rannveig_helen_lagreid.html
Kristen Keegan (USA) is a landscape painter, who catches the essence of light and nature on canvas and paper.
www.kristenkeegan.com
Kit Kelen (Australia) is a painter and poet, who has been based in China for many years. At Messen he has been working on a range of word, image and translation projects.
Carol Archer (Australia) is an artist who has lived in Hong Kong and Macao for the past seventeen years. At Messen she has been working on drawings about the trees and sky and rocks. www.carolarcher.com
Odveig Klyve
Odveig Klyve er forfattar, gjendiktar og filmskapar. Ho har blant anna skrive åtte diktsamlingar og åtte barnebøker. Klyve har ved framføringar av dikta sine samarbeidd med musikarar/ komponistar. Odveig Klyve har og hatt manus og regi på ei rekkje kortfilmar. Filmane hennar  er viste på  filmfestivalar i Europa, USA og India. I 2012 debuterte ho på Statens Kunstutstilling (Haustutstillinga), og på Les Rencontres Internationales, Paris med eit videoverk. Klyve er opprinneleg frå Hardanger, men bur no i Stavanger. Ho er på Messen for å en bokprosjekt i samarbeidd med Kit Keelen.
www.odveigklyve.no
Karla Caprali (USA) is a Brazilian born multidisciplinary artist living in USA for 14 years. Her main project in Messen is a study on Norwegian patterns and colors.  www.caprali.com
Claudia Kölgen, photography and installations. www.claudiakolgen.com
…….my field of interest and my inspiration are natural landscapes – space – places – questions – thinking – models – pictures – relations – sensation – language – memory – between – moving – imagination – projection – looking – research – time – change – present – hidden – unstable – waiting – longing – experience – poetry – reflection…….
Hiroharu Morii (Japan), painter. http://kose-morii.jimdo.com/
Hiroko Yamagata (Japan) painter. http://hiromorikoi.jimdo.com/
Hiroharu and Horiko are now for the second time in Messen for a residency. Both Hiroharu and Hiroko travelled a lot through Scandinavia with their painting projects, with a long stay in Finland.
Janie George, painter. http://cargocollective.com/janiegeorge
The subjects that attract me are often disparate; a silk jacket in the V&A, a moth, a night-cap or a dark wood. Many of them belong to a nocturnal world. They may, like the moth, be small and unnoticed but at the same time inhabit a world which is vast and dreamlike. My work is informed by the art of the past; the paintings of Watteau for instance, re-visioning the classical world and redolent with longing, mystery and sweetness or Velasquez with his miraculous painting of surface.
Phillipe Beer Gabel http://beer-gabel.com
Yoga teacher and kantele player, an electric harp made of thirty-eight strings.
Juan Ortiz-Apuy www.juanortiz-apuy.com
Juan Ortiz-Apuy, a conceptual artist from Costa Rica and currently based in Montréal is, in essence, a theorist or cultural interpreter. His art is grounded in both the philosophy of twentieth century cultural theorists.
Anthony Cervino (USA) holds a BFA from the University of North Carolina at Chapel Hill and an MFA from Towson University, both in sculpture. He has worked in museums in Baltimore and Washington, DC and is now Assistant Professor of Art at Dickinson College in Carlisle, PA. His work has been exhibited at many national venues including The Delaware Center for the Contemporary Arts, The Duke University Museum of Art, The Gallery at Flashpoint in Washington, D.C. and Pentimenti Gallery in Philadelphia among others. www.anthonycervino.com/
Marisa Molin (Tasmania) Jewellery. http://marisamolin.com/
"Whether my works are large-scale public sculptures or intimate wearables, they all derive their form from nature that is specific to Tasmania. I translate textures of fragments, collected from walks along shorelines and from Tasmania's vast wilderness to become intricate artworks. The symbiotic relationship between the fragment and its environment is mirrored in my work via the relationship between jewellery and its wearer. My designs become a part of the wearer, each piece of jewellery intimately following the curves of the wearer's body, and at once, sprouting from the body and assuming its own form. In itself, this is a deliberate act; embodying the logic of the ecosystem, whilst reflecting on our relationship as humans, to the wilderness."

Ross Donlon (Australia) is a poetry writer.  www.rossdonlon.com
Ross travels again to Europe to be present for his book launch in Norway, as well as reading in Galway at Over the Edge, the Wenlock Poetry Festival, Eat Up in Shrewsbury and at a symposium in Timisoara, western Romania where David Crystal is keynote speaker.
This is the third time Ross has read at Wenlock and he returns for follow-up gigs in Shrewsbury and Galway.
His latest book, Sjøvegen (The Sea Road), is launched in Ålvik, Norway, on 1st of May 2015, International Labor Day, an important day for this industrial village in Hardanger. All of the 50 tanka draw inspiration from the world around Hardangerfjord are translated into nynorsk, the more 'poetic' form of Norwegian spoken in western Norway. Students from the local school have completed the translations with the help of teacher, Kristin Holst and kulturshif (Arts Officer), Knut Makrhus.
Susan Hughes (Ireland) is an artist graduated from Belfast Art College in 2006. After several years she is based back in Belfast working society as an artist and fiddle player. She has completed several residencies including three in the Hardangerfjord area of Norway.
www.susanhughesartist.com
Maria Børja (Norway) is a writer and had her debut with the book Voksenting in 2010, following by the in 2013 published book NY BY.
She has contributed and edited several anthologies, including Rosa prose (the author) and Å våga seg ut i ord (edited together with Helge Torvund). Borja is also a journalist, project manager for Diktkammeret and associated with Møllebyen Literature festival.
http://www.oktober.no/Forfattere/Norske/Boerja-Maria

Jolene Brink, writer (USA), grew up in northern Minnesota and graduated from the College of St. Benedict/St. John's University.
M.F.A Creative Writing student at University of Montana where she teaches first-year composition and serves as poetry editor for Cutbank.
Her work has appeared in Postroad, WomenArts Quarterly Journal, dislocate, and elsewhere. Jolene´s first chapbook Peregrine (Red Bird 2015) won the Merriam-Frontier Award.
Jolene worked in marketing and publicity for the University of Minnesota Press, Greywolf Press, and the University of Minnesota College of Design. 
www.jolenebrink.com

Jacek Doroszenko (Poland) http://doroszenko.pl
Visual and audio artist, based in Warsaw, Poland.
His artistic work involves mainly multimedia art, as well as music and audio phenomena.

Ewa Doroszenko (Poland) ewa-doroszenko.com
Doctor of Arts in Fine Arts. Visual artist working with photography and painting. She graduated from The Faculty of Fine Arts at the Nicolaus Copernicus University in Torun with DFA degree, previously earned MFA degree in painting. She has participated in many group exhibitions in Poland, also presented works abroad, including Berlin, Florence, Bratislava, Porto.
Jill Miller (USA) is a painter. www.jillchristinemiller.com
`My work examines an autobiographical understanding of depression and the emotional reactions inherent to these states of consciousness. With depression feelings can often be masked and turned inward, and this hidden quality has produced a melancholy outward reaction to internal turmoil. Studying the figure in psychological and conflicted states translated into physical form through body language is expressed through visual metaphors of stripes, shadows and distortions within my work.`

Mitch Karunaratne (London) Photographer. "I make work about places that hold stories, as remembering takes place in the world of solid rock. Through remembering we develop a sense of belonging, and understand better our past, present and our future."
http://mitchkarunaratne.co.uk
Miguel Gonzalez (Spain) visual artist of drawing and installations.
Jen Pepper (Canada/USA, 1 month stay). Her work explores intersections between the body,
the world and the making of language. She makes use of a variety of media to materialize a 'drawn' line.
At this moment she is working on an exciting project with local knitters. www.jenpepper.com
 Check out their websites, and (!) our online documentation on: doc.khmessen.no